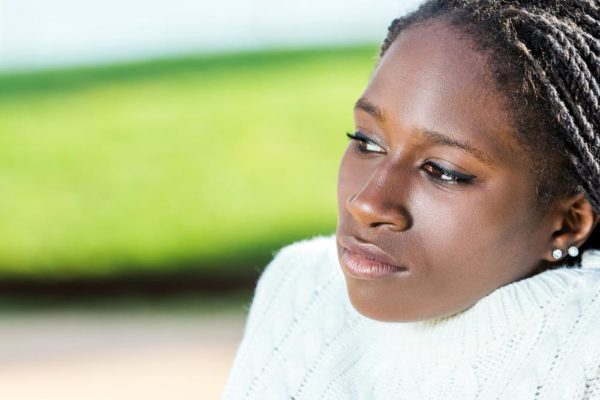 "Pack only important things Achieni! There's no space for all this rubbish!" She said as she angrily yanked out the old books I had just placed in my box. She flung them on the bed as she went to attend to my siblings. The flood had already gotten into the house when my parents decided we had to leave. I didn't think it was that bad. The water couldn't even get to our feet if we had on slippers at that point, but she insisted that we had to start packing to leave. The rain had been falling non-stop for two days and our neighbours had called my father to inform him that they had moved out. Their house was built on sloppy ground; the water had gotten in a lot faster.
After my mother left the room, I collapsed into the chair beside me. What was I supposed to pack? My books were important to me, but apparently they were not important enough to carry… especially, when I could only carry one big box. My friends always said I overpacked when coming to their houses. I would pack five outfits and four night wears just to spend the weekend with Akum, but at least then I knew how long I would be away for. I tried to ask my mum how long it would be before we came back to the house. All she would say was "soon"; and then she would remind me of a few things I hadn't packed.
Most of Makurdi was under water. At least that was what I heard my father say on the phone. He was on the phone making jokes about how angry my mum was about leaving her pots behind. My mother could never understand how he was able to laugh about everything. He would often tease her saying she couldn't understand because she wasn't fully Nigerian and didn't know what it meant to be one of the happiest people on earth.
The water rose a little as the hours went. The original plan was to leave on Sunday evening; by then the water in the house was touching our ankles. My father put all the boxes on the dining table and on the centrepiece in the living room so the things inside would remain dry. I remember asking what he planned to do when it was time to take them outside the house. He smiled and said "Don't worry. You'll see."  He and my mother had agreed that he would drive down the street to see how motorable the roads were and then he would come back home so we could 'leave'.
I heard him drive out at about 4pm. I was too busy brooding about how annoying it was that I had to leave some clothes behind. Hours passed and I sat on my bed waiting for my mother to come and call me for us to head out. I eventually walked out of my room and made my way to my brothers' room. They were fast asleep. The boxes were still on the dining table and the water seemed to have risen even more. I walked into the parlour to see my mum sitting on the couch. Her phone was on the armrest beside her. She looked calm. It was the kind of calmness that a person forced upon themself.
"Mummy, where is daddy?" I asked.
"He's coming." She looked up at me. "You're ready to go abi. You see the water has increased."
"Yes ma."
"Go and wake your brothers. We'll soon go."
I was walking back to the living room after barely winning the battle to wake my brothers when I heard my mother sobbing on the phone. I hid by the doorpost, listening to her end of the conversation.
"He fell? He fell helping who?…He was supposed to drive out to see if the car could still make the journ-…oh Obeh! Why? Why!!"
I had never heard my mother cry before.  I hadn't fully understood what was happening, but the sound of my mother's tears told me there was cause for incurable sadness. She sat in the living room weeping under her breath. It sounded like she had used a pillow to muffle the sounds. She started getting calls from people all of a sudden asking her what had happened. I stood at the doorpost as she told the story she was yet to come to terms with at least twelve times.
"He drove the car out to see if we could still make it out with the water. Then he saw a woman trying to wade through the water that was thigh-high with her four children. He came down from the car to help her.  The water had a lot of current and he had to move against it to get back to the car… They said he tripped over something and fell into the water. He struggled but couldn't get up because of the current and the people around couldn't get to him on time." Then she would say 'amen' a few times and end the call; until the next one came in when she would have to repeat the story again.
Finally, someone called, but this time she wasn't telling the story. Instead she was saying  "thank you" and "God bless you". I knew it was finally time to leave, but I couldn't move myself from the doorpost. She walked out of the living room, eyes red from crying and saw me standing by the door. I could tell the moment when it dawned on her that I had been at the door the entire time. She pulled me into an embrace and said with her voice as  clear as she could make it, "We will be ok Achi. We will be fine."
That evening, one of my mother's friends came in a Hilux and took us away from the ankle deep water. He rolled our boxes through the water into the car.  My father would have carried them out.
Photo Credit: Karelnoppe | Dreamstime