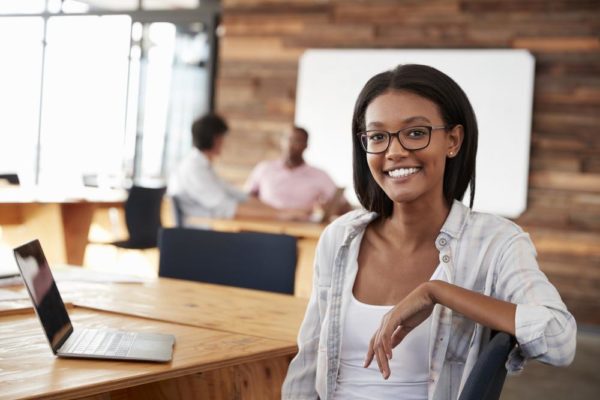 Th co-working space concept is currently on a fast pace;  and to most entrepreneurs who are just starting out, it is a fantastic and welcome step of their growth. Co-working offices are designed as workspaces for freelancers, entrepreneurs and small business/corporate teams to work together in a communal space.
The first co-working space is credited to a San Francisco entrepreneur Brad Neuberg with "the idea to combine the independence of freelancing with the structure and community of an office space" and also coined the term "co-working" and since then it has evolved rapidly over the years to become a movement over 10,000 co-working spaces worldwide.
In an era where entrepreneurs and small business owners are getting bolder and increasing rapidly, co-working offices have become the new norm.
Presently in Nigeria, between Lagos, Port Harcourt and Abuja cities it has become an increasing phenomenon, with most co-working offices built to different styles of comfort and accessibility easily created to help freelancers and start-up organisations.
As a business owner, one of the key factors in a business is getting an office space, this becomes very difficult for business owners with little or no capital. Most co-working space offer affordable prizes and the basic office essentials like Wi-Fi, conference spaces, audio/visual capabilities, reception services. Kitchen/lunch room and an official mailing address, so why not register to belong to one of these co-working communities.
The co-working space has created an avenue for flexibility towards office use and being on-the-go. They offer shared spaces and private offices for business owners with small teams at different rates.
I have visited several co-working offices, and as a small business owner it makes getting out of bed every morning worth the trip especially not just for "leaving the house sake" but the business exposure and social nature they have been set up to encourage. It also beats working from bed and binge watching Law & Order.
One of the most important viewpoint of co-working environment is creating room for collaboration and interaction with other business owners. This gives way for potential business relationships to evolve, avenue to network with others and better productivity.
The co-working space and its community is here to stay, giving more power and control to entrepreneurs and business owners providing an inexpensive platform for growth, interaction and collaboration towards development and innovation.
Photo Credit: © Monkey Business Images | Dreamstime