Check out these Very Odd Laws African Countries Have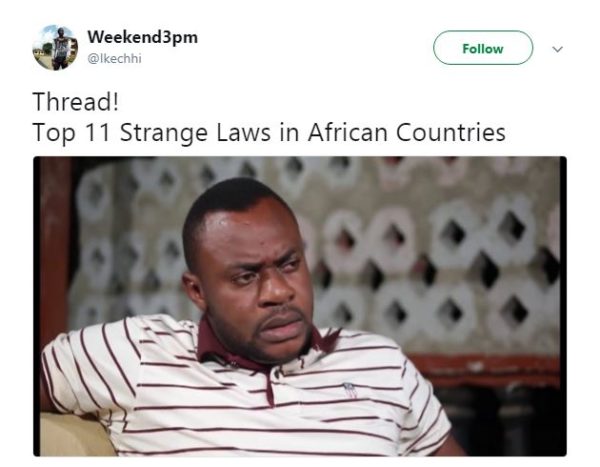 Every wondered how ridiculous the law can get sometimes?
No?
We neither.
But Twitter user @Ikechhi shared a thread of 11 strange laws made in some African countries, and they are, well, strange.
But before the thread, here's one not included: You can get arrested in Malawi for farting in public.
See the thread below: