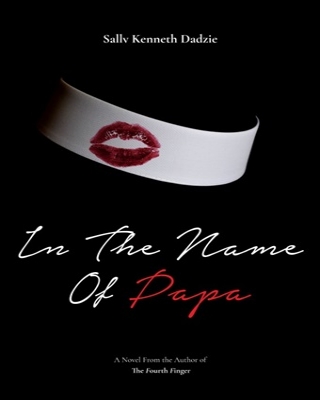 I'm Sidney Sheldon's biggest fan because he can take the most mundane events and turn them into paper gold. If you've read masterpieces like Master of the Game and Bloodline, you'll know that these stories are basically history lessons about the ups and downs in a usually dysfunctional family. Sheldon, however, understands that we like to see ourselves in others, and because of this, he takes relatable, everyday people and finds a way to make their stories exceptional.
One Nigerian author who seems to have tapped into Sheldon's ability to make us care about multiple storylines across generations is Sally Dadzie. In her new book titled "In the Name of Papa", the Omotoshos are one family that can rival Sheldon's Blackwell clan.
Pastor George Omotosho—popularly known as Papa—is the reigning patriarch. As the general overseer of Bethel Covenant Center, a blossoming church with several branches, his word is Yes and Amen. His gift of prophecy is unrivalled, and when it comes to charisma he charms the pants off everyone especially females who don't mind climbing into bed with rich, powerful pastors.
Outside the Omotosho clan is Loveth, a strong-willed woman who has risen from dirt and a family of cultists. Her inner strength and ability to manipulate people allow her to oversee affairs at her husband's church while ensuring there's financial growth. Even without a real spark, Loveth is content in her marriage. However, things soon change when Loveth finds out that her husband is gay and has been murdered alongside his lover. In typical mob wife fashion, she covers the act by burning their bodies, but someone records this and uses the footage to haunt her. This haunting lends mystery to the book.
Loveth connects with the Omotoshos when she marries Pastor Leye, son of George Omotosho. This union throws her into a family (and church) fraught with secrets and great scheming. Fortunately for her, she's quite at home there.
There's a saying that the church is filled with sinners searching for the truth. In this book, the members of Bethel Covenant Center seem like part of a mafia gang that gather on Sunday and go back to their crooked ways later. With pastors involved in fraud running into millions and others who manipulate members by telling them God asked them to do certain things, we get to see that religion has mostly become a cover for evil.
Sally Dadzie also ties in other characters like Alice who first falls in love first with Pastor Leye and later with his father George Omotosho. There's Tara who fakes a pregnancy to extract five million naira and a car from the philandering head usher, Wesley. We also meet Phoebe, a woman scorned by George Omotosho after she gets pregnant for him and "Bishop Adonijah who expects to be the next general overseer and will go to any length to achieve that.
Sally Dadzie's "In the Name of Papa" has so many moving parts that there is no dull moment. Multiple storylines and ever unfolding secrets will ensure that you're kept glued to its pages. Aside from its entertainment value, this book also highlights the fact that religion, instead of being an avenue for catering to the soul, has become an avenue for cheating, stealing and manipulation. In reading Sally Dadzie's book, I really hope that people realize they can search out the truth themselves.
The gift of salvation is not a cage, it's freedom.
Want a copy of Sally Dadzie's "In the Name of Papa"? Get one here on the OkadaBooks store.
—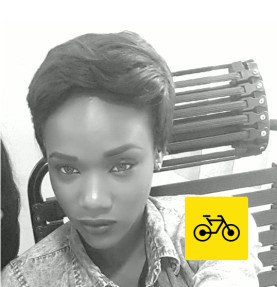 Chiamaka Onu-Okpara is a freelance editor with experience reworking fiction, creative non-fiction, and academic documents. Her stories have been published in Ake Review, Apex Magazine, and The Kalahari Review amongst other places. Her poems are forthcoming in Strange Horizons and Star*Line.