We already spilled the beans on the top 10 male celebrities under 30 we are crushing on for 2017 and now it is time for us to accord the ladies with the same respect. Young, hot and successful at what they do, we have selected a list of women who are kicking ass in their field, and very easy to look at.
For one thing, most of them there are still somewhat new to the scene, but love them or hate them, they deserve their spots on the list because of their irresistible appeal. Sure, they sometimes have a team dedicated to making them ooze supreme sexiness, but that doesn't mean you won't be wiping off the excess drool from your mouth at the end of this post.
From the ones with the charming girl-next-door vibe to the ones with a sophisticated air, or the ones that possess that undeniable sex appeal…here is a round-up of 10 'Under 30' Nigerian female celebrities we are crushing on!
Adesua Etomi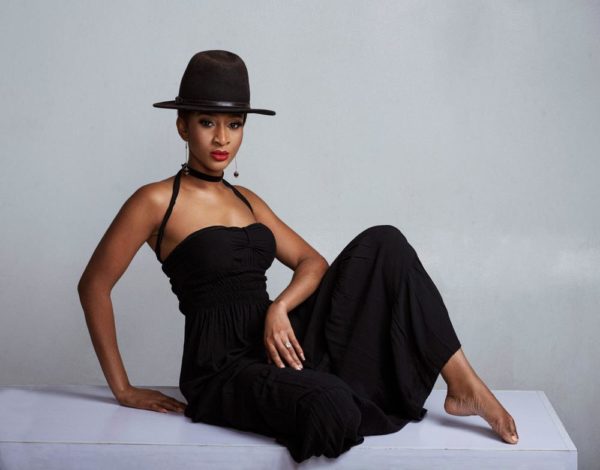 Nigeria's No.1 sweetheart, Adesua Etomi is the genetically perfect human specimen. Funny, witty and sexy, she has a girl-next-door charm that is as alluring as it enviable. You either want to be with her or be her. And not only is she irresistibly sexy and talented (she won the Best Actress in Drama, award at the 2016 Africa Magic Viewer's Choice Awards for her role in the 2015 romantic drama film Falling), she's also engaged to the irresistibly sexy and talented Banky W.
Sharon Ooja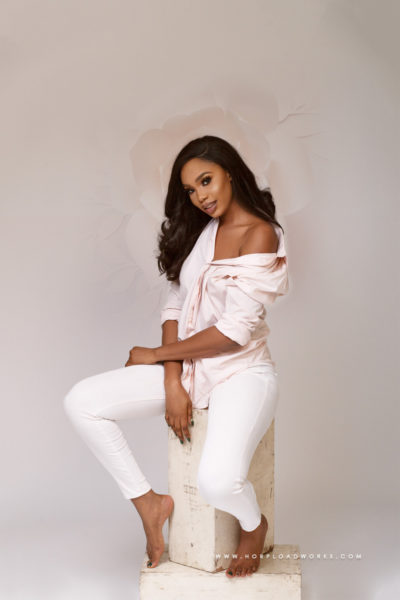 Actress and media personality Sharon Ooja is best recognized for her role as Tiwa's sister Shalewa in the Ndani TV series Skinny Girl in Transit. She simply lights up the screen – from web series to movies. She's also quite the stunner. That electrifying body and sexy face — just stunning! She's just one of those hot ladies you really want to hate on, but simply can't because she's so damn gorgeous and genuine. Ugh!
Beverly Naya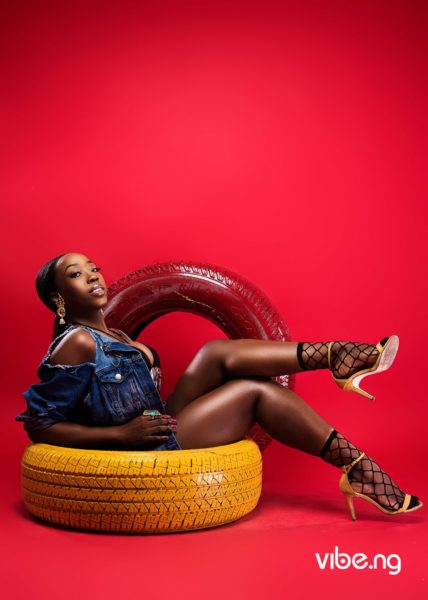 British-born Nigerian actress Beverly Naya has been on the Nollywood scene for some time now, but we simply cannot get over her! The 'Suru L'ere' and 'The Wedding Party' star has something about her that screams Melanin Magic. She is a head turner, but her acting skills is what has put her career on wheels. She also has a knack for showing impeccable style on the red carpet. We love Beverly Naya!
Zainab Balogun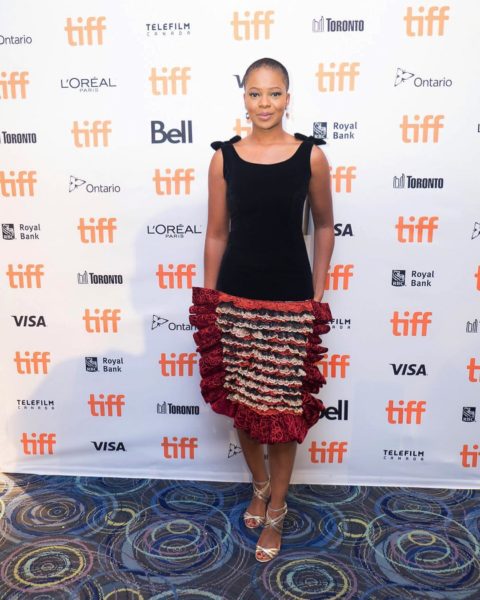 Model, actress and TV personality, Zainab Balogun is a combination of raw charisma and talent that is impossible to ignore or deny. One of the most attractive ladies in the business, there is something about the young celebrity that keeps the camera rolling. From her style to her flawless and youthful looks, it feels as though the star can do no wrong. Who hasn't been guilty of drooling over her really? We'd give our right arm to go on a date with this hottie.
Ini Dima-Okojie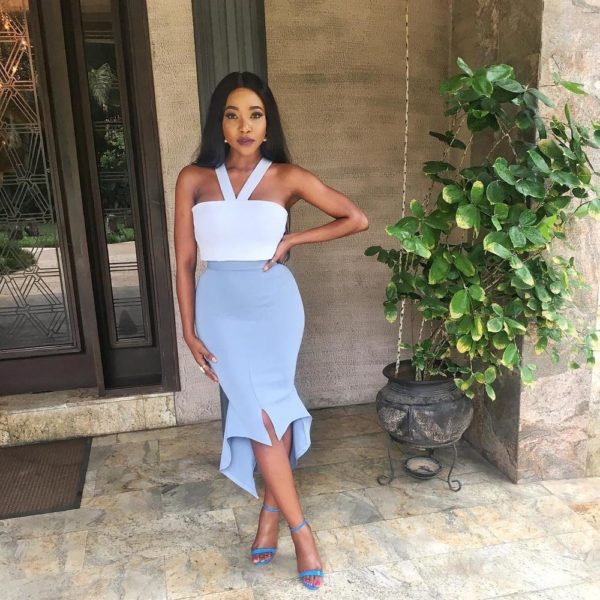 There's no denying the fact that Ini Dima-Okojie is just hot all-around. Her face, her body, the way she walks- talk about a bombshell! The actress who dumped the corporate world to pursue her passion for the arts has since appeared and done fantastically well in a number of interesting projects in Nollywood, including 'On the Real' on Ebony Life TV and 'Battleground' on African Magic. We have hope that this enchanting female will continue to pick great roles that she plays so effortlessly.
Nancy Isime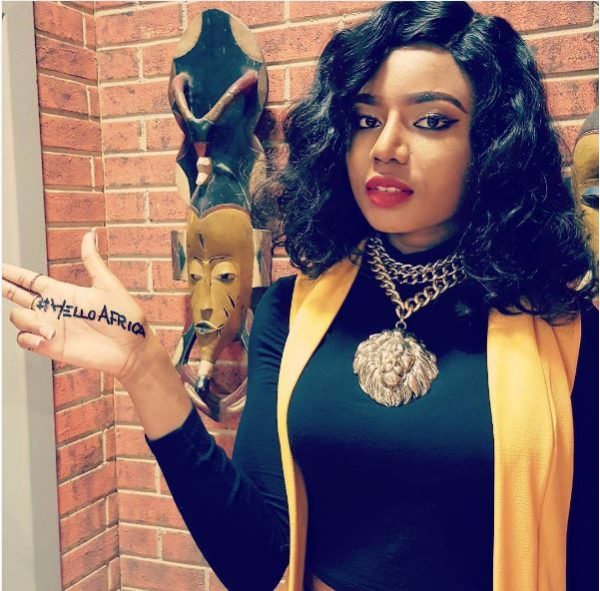 Nigerian actress, model and media personality, Nancy Isime has an irresistible appearance and we are totally here for it. Besides being known as the presenter of the popular show Trending on HipTV, she has appeared in several movies and TV Shows, including Ebony Life TV's reality series "On the Real'. She seems to be on a one-way track to success. Her variety in acting and smoking hot body makes Nancy a rising hot star that we won't be taking our eyes off of anytime soon.
Dimma Umeh

One thing is clear: Dimma Umeh's beauty tips work. The fresh-faced beauty vlogger  is indeed one to get your attention. She is a really beautiful woman; and it's not because of the amount of make-up on her face either. Behind the powder and blush, she has a strikingly pretty face and a great body. She also has a delightful personality too which has led her to have a great fan following. Look at her! She certainly deserves a spot on our list.
Delphine Okobah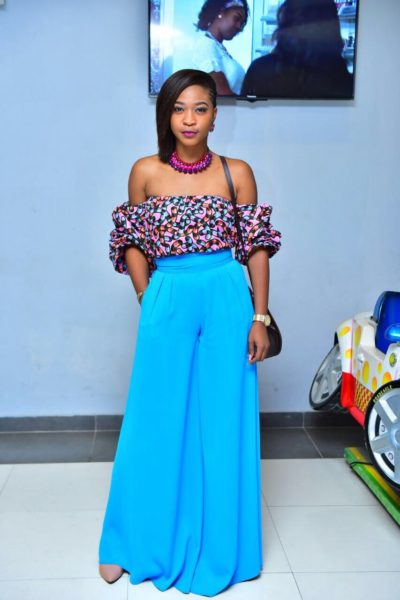 The Delphinator is a model, graphics designer and a film and TV enthusiast.  She won Miss Amity in the 2011 Most Beautiful Girl in Nigeria beauty pageant. More recently, she has delved into the world of vlogging about Nollywood movies. The YouTuber who refers to herself as a "multi-layered media mogul" is a complete babe. She has been in the game of looking cute and getting Internet attention, for her points of view on film and television content. She always entertains her fans and audience at her best. Her charm stems from her lilt and mega-watt smile and of course, being a strikingly-attractive, tall lady with a super attractive body helps.
Temi Otedola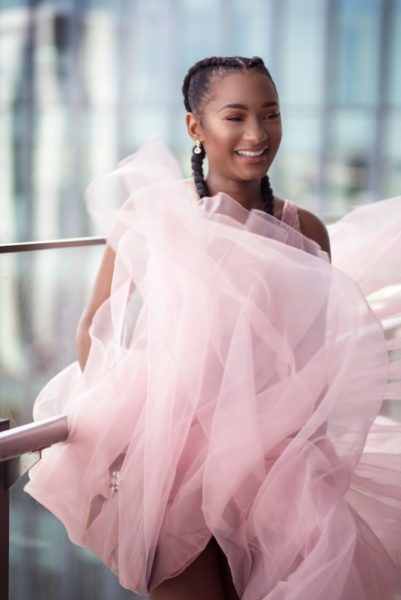 Can we talk a moment to just admire how beautiful fashion blogger Temi Otedola is? Pretty, sexy and cute; she could pass for real-life Barbie doll. Did we mention she is also heavily loaded (her father's worth an estimated £650million) and is considered one of Nigeria's elites? Although she is heiress to a billion-dollar fortune, she is determined not to live off her father's success and constantly work towards establishing her own career as a blogger. Definitely, she is beautiful inside and out! The crush we have will perhaps be eternal.
Makida Moka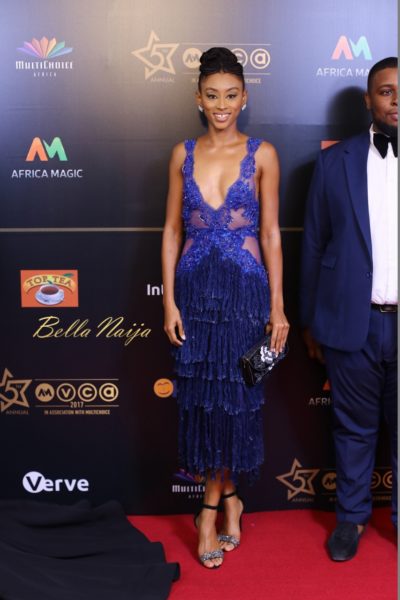 Model and actress, Makida Moka is insanely adorable! She gained a high popularity after she emerged the Face of Sleek, at the maiden edition of the competition. She has since walked on runways -both local and international, featured in two seasons of the hit web series "Gidi-Up". She also landed roles in drama series including 'Taste of love' and 'Battleground'. She also has a beautiful, tempting look, and a great body. She certainly is one of the hottest ladies under 30 we are legitimately crushing on.
Over to you BellaNaijarians, who would you put on your list of 10, under 30 sexy and successful Nigerian women? Share your thoughts!