Under 30, Sexy & Successful! Here are 10 Nigerian Men We're Crushing On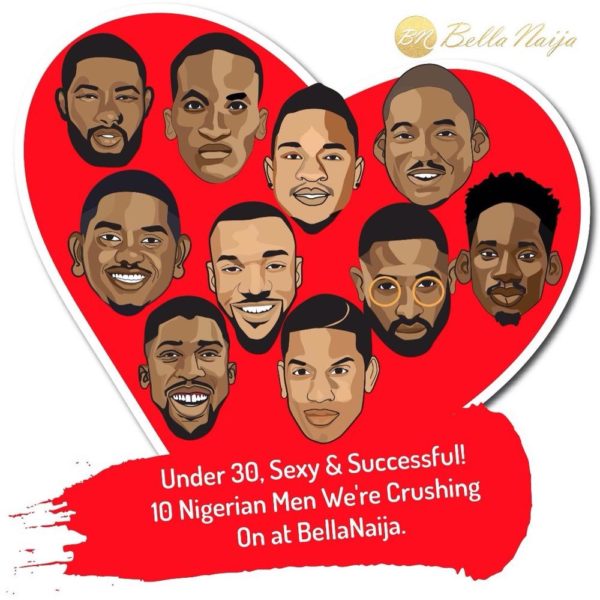 It is a known truth that the handsome men in showbiz are the ones that make the eyeball journey worthwhile for the viewers. Let's face it: hot men really do make the world go round! And luckily, in Nigeria where entertainment is huge, red carpets are constantly swarming with very hot, gorgeous, charming celebrity males.
While we are not advocates for objectifying any gender, it wouldn't hurt to just spread out your mat, fill your glass with red wine, sit and ogle at some of the very tantalising young men we have selected and placed on this list of male celebrities under 30 that we are crushing on.
They are the young, stylish, cute and famous guys – ranging from hot male actors, musicians, singers, athletes, and reality TV personalities- under the age of 30 who have many more years ahead of them to make a mark in bigger and better ways. Sure they are not the only hot ones out there, but these guys have caught our attention in the last few months and we are craving soft warm dodo straight from their arms. We have included their age (as we know it; but with these celebrities, one can't be too sure. Anyway, if you have seen their birth certificate and can tell us their ages categorically, please correct us if we're wrong}
Olurotimi Akinosho (28)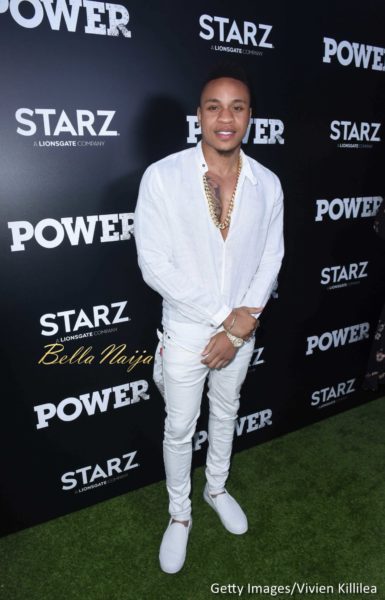 Abs. Check. Fine face. Check. Impeccable style. Check. Humor. Check. There is no denying that US-born Nigerian singer, songwriter and actor Rotimi Akinosho issa eye candy! If you watch Starz' hit drama "Power", you probably recognize him as Dre… you don't like his character that much anymore, and can't wait for Jaimie (not Lanister) to end his existence. But then, you only feel that way about his character because Rotimi is a great actor and is extremely good at channeling his character's persona!
There is also the fact that he is hotter that freshly baked 'Agege bread'. Chai! A very buff somebody who is also proud of his Nigerian roots and always looking for a way to associate with other Hollywood-Naija buddies including Wale, Yvonne Orji, e.t.c. A real "authe". This crush may never die!
Anthony Joshua (27)

Yes. You love your boyfriend or husband and you will never cheat on him or even look at another man. But then, there is Anthony Joshua. The hot celebrity guy's mere effervescence will give you amnesia and erase the memories of your epic proposal, wedding vows and honeymoon at Ibiza with resident bae. Kemi Adetiba, the Olori of his prospective one-true-loves (including Ex-BBNaija housemate, Uriel, who begged him for marriage and Bella Hadid, who expressed her obsession. Also Latasha Ngwube, who talks about him during every episode of her show) will tell you his story. The British-Nigerian boxer who holds a unified world heavyweight champion, having held the IBF title since 2016, and the WBA (Super) and IBO titles since April 2017, is definitely one of our favorite hot guys on the list! And although he has hinted he wants to be single for the next 10 years, we prefer to remain optimistic and look at it from the point of view of him being single and available.
Adeolu Adefarasin (28)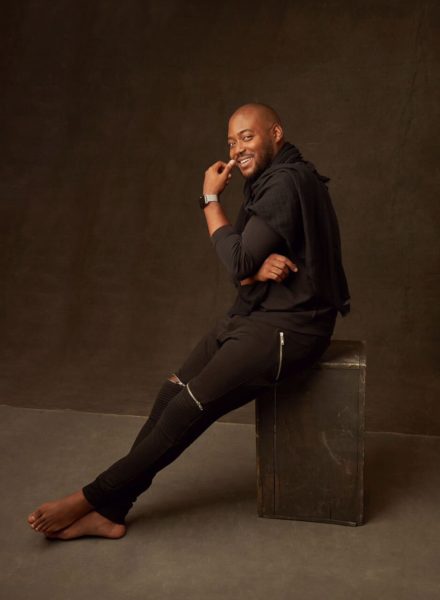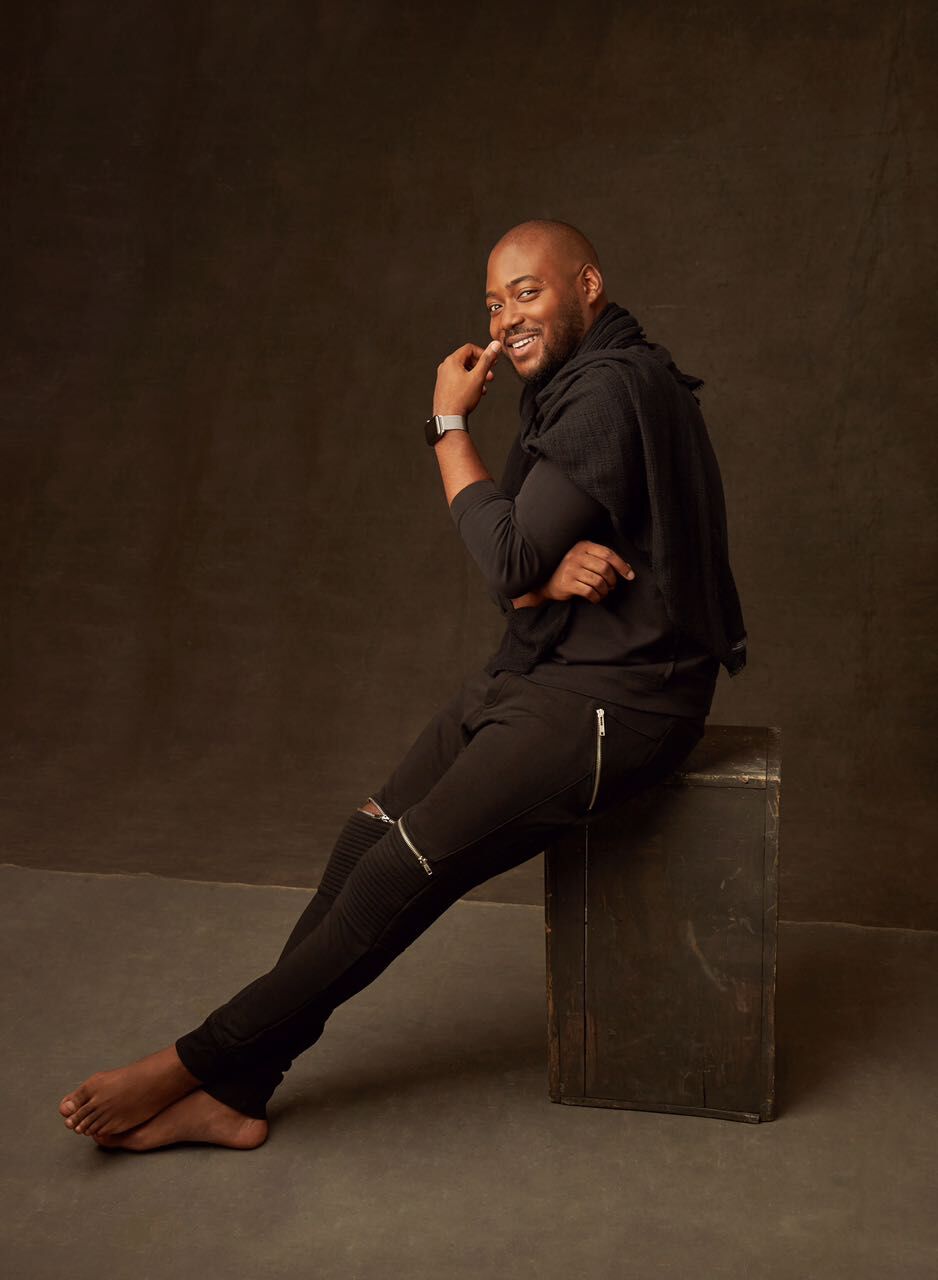 You probably know him as Nathan on Ndani TV's Skinny Girl in Transit, or you remember him as Kevin in the hit Nollywood flick, The Wedding Party. In real life, he is 100 yards of husband material all by himself! Talented, always smiling, thoughtful, being a good dude, expressing his love for God …the kind of guy that makes you realize your womb is ready. And while he is not one to show off his abs or twist his waist in a Snapchat video, we know a good package when we see one. He is not hard on the eyes at all. His boy-next-door appeal, combined with a take-home-to-mama swag makes him extremely swoon-worthy. We don't care that he has once expressed an interest in Somkele. We are carrying on with our crush on him!
Emmanuel Ikubese (26)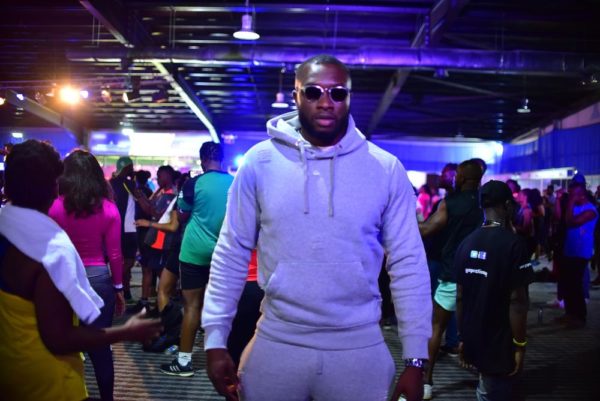 The Nigerian model, TV host and actor, Emmanuel Ifeanyi Ikubese broke into the limelight after winning the USIU Pop Idol Competition. He was then in the Mr. Nigeria 2014 competition, and later become popular for his role Femi in the award-winning MTV series, Shuga. Emmanuel is the kind of guy musicians have since lamented about – the kind whose drool-worthy body and a combination of boyish charm and manly prowess, makes women go weak in the knees. As if his flawless physique is not enough, he has already owns a foundation – The Emmanuel Ikubese Foundation, and has been appointed United Nation's Millennium Development Goals Ambassador. He is the full package! Why won't we crush on him?
Denola Grey (27)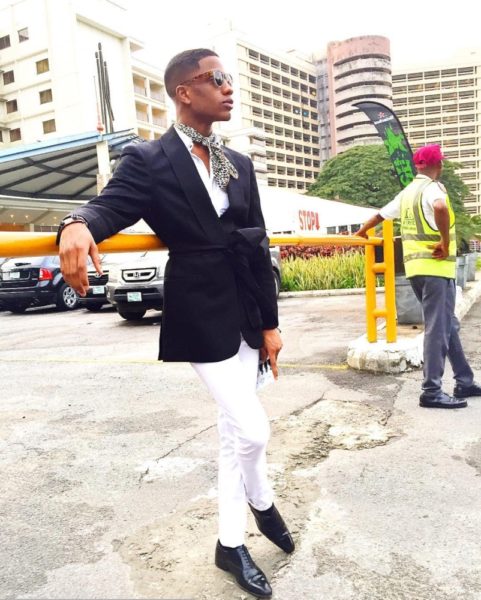 There is something hauntingly beautiful about style blogger and TV presenter, Denola Grey and we are here for it. On the small screen, he sure knows how to heats things up, and as luck would have it, he's just as hot off-screen, too. The accent, the manners, fresh skin, and the twinkle in his eye, the dandy sensibilities, and refined dress sense – all are tied up in a painfully handsome package! He is the perfect combination of boyish good looks and charm. The kind of guy you just want to sit down, grab a cocktail and look at for hours, but you also do not want to date. Do you really want a boyfriend prettier than you are? *sigh*. Yes, we do, sha! If he's as cute as Denola.
Ric Hassani (28)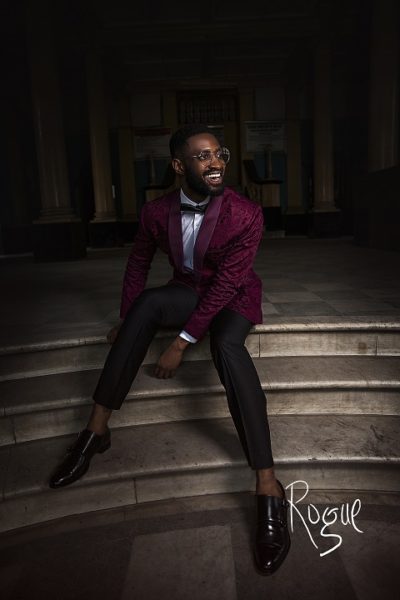 Question: What exactly makes a dude a "fine boy" or qualifies him as hotter than another dude? Definitely, a bit has to do with the physical. You know, smoldering good looks, nice muscles (especially abs) and so on. But then, there is also charisma and personal style to consider. Ric Hassani may not be the one with the broadest chest or thickest thighs, but he has since shown that he is capable of commanding attention, as well as swoons! And yes, we are on the list of people swooning. His unique voice alone… *sigh*. He is the kind of guy you want to sing you to sleep. And while he is not the definition of buff, he has good height and wears those glasses that make him look like an awkward, but very hot nerd.
Williams Uchembah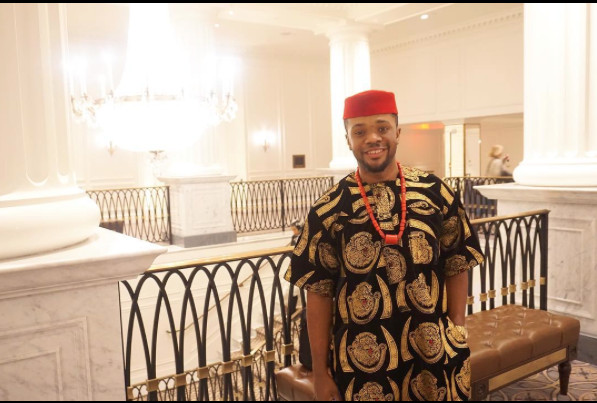 This is one brother we definitely have our eyes on. Although he came on the Nollywood scene as a delightful youngster with a lot of raw talent, he has blossomed into a gorgeous guy whose appeal now extends beyond the teenage crowd. He has an amazing sense of humor, striking features, and a lot of charisma. His skits have been taking over timelines on Instagram lately and we are never tired of watching them. Although, he is not currently living in Nigeria, something tells us he could get any Nigerian girl he wants!
Mr. Eazi (26)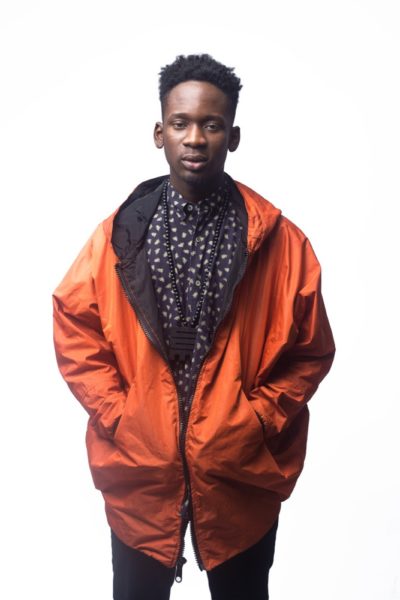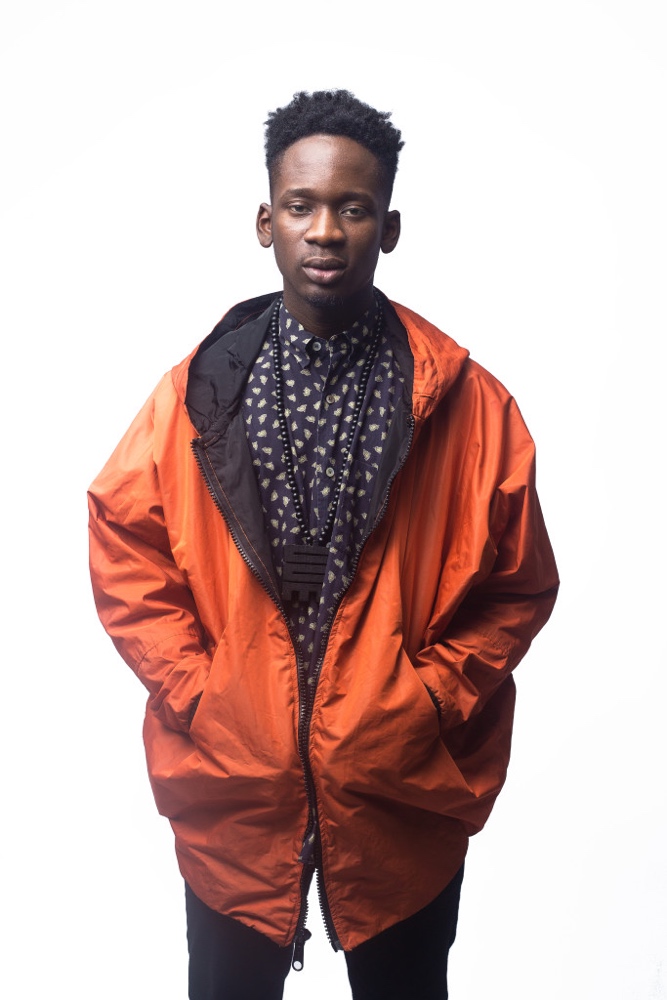 A Nigerian singer, songwriter, and entrepreneur (according to Wikipedia) who pioneered Banku Music, a fusion sound he describes as the mixture of "Ghanaian bounces, Ghanaian highlife, Nigerian chord progressions, and Nigerian patterns", this heartthrob knows how to set our hearts aflutter. Although he says some things that may make you scratch your head, he definitely has some sort of hot bad boy thing going on! And while he is not conventionally attractive in the way that some of the guys on this list are, we think he has something going on! So…no matter the controversy, no matter the girl that has him around her finger, no matter his preferred place of origin, we cannot help the crush. We love him!
Timini Egbuson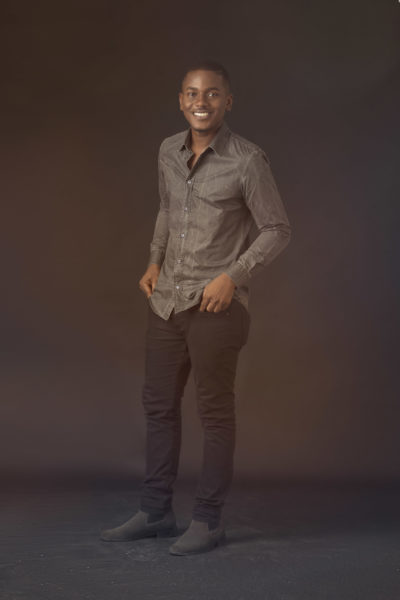 Timini Egbuson, the young and talented actor who is also brother to Dakore Egbuson-Akande, oozes sex appeal from every pore and you know it! It's hard to pick a favourite feature of his, since he's absolutely gorgeous. One of the most noticeable things about him, are his piercing eyes. Oh! There is also the disarming smile he wears – not just cute, this guy can really act . He played 'Tobi' in MTV Shuga season 4 and has been involved in several film projects including '50' and 'Tentacles'. Frankly, we are a little surprised that he is not more of a household name by now. We are excited to see him continue to find success with acting projects as we want to see his handsome face much as possible!
Ahah Nnani (27)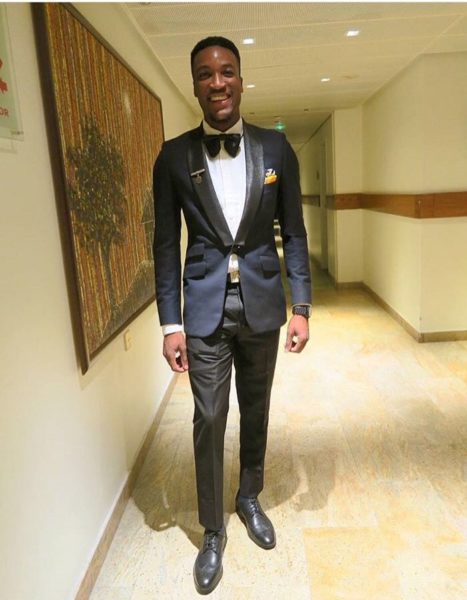 Let's be honest about this – Akah is hot. Featured on EbonyLife TV's "On The Real", he plays Efosa, a sweet lover boy and a huge contrast to Sergeant a.k.a "Attack", the character he plays on "Banana Island Ghost"…telling us he is quite brilliant at what he does. It is hard to believe how focused and driven the actor, producer, Youtube, and host is – considering he easily he gets you rolling on the floor the moment you get in his space.He is so warm and approachable, we can't get over it. And while he is no Dwyane Johnson, he is the kind of guy with the charisma that gets you to notice him when he walks into the room. His talent is undeniable and the ladies love his sexy and melodic flow. It's sad that he's already taken! We can still dream though.
Do you think we've missed someone out? Should we have listed another hunky celebrity here? Let us know in the comments section below!