Vanessa Willie: Love Makes Everything Alright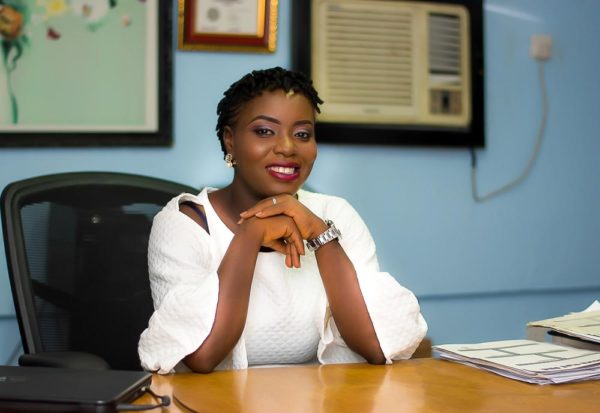 A pregnant 18 year old girl was brought to me in Sept 2015 by two friends who knew I worked with children from dysfunctional homes. At the time, the girl had just been driven out of a brothel because she couldn't afford to be sleeping with men anymore in her condition. She was already 7 months pregnant.
Amanda** shared her story of how she was raped; but I later found out it was a lie (story for another day). I took her on however, because I saw a need, a longing she didn't even realize she had. It was the need for genuine love and affection.
Now, amidst the many lies she told, there were some truths which I verified; one of those truths was that her biological father started sleeping with her at 6 till she was 12 years. Her mom who was then in police academy for the most part of this period got back and was told what had been happening. Her mother's response was: "this is the work of the devil to destroy my home and my marriage".
At first, I didn't believe a mother would give such a response to something as serious as this, so I tracked her parents down and invited them over. The moment I started asking about this incident, to my utter surprise the woman said "Amanda shouldn't be sharing this story, it's our family secret. She should forgive her father; after all he has forgiven her of worse things. This is her second pregnancy, I'm in the village taking care of first child while she's in town living like she wants, now she's pregnant again, who is she planning to keep this one for?".
I told the mother: "This experience is the reason for Amanda's actions. Amanda expected a little more support from you, What she went through was traumatic." She fired back with "did she want me to leave my marriage? I have four sisters and all of them are in their husband's houses. Do you want me to become a laughing stock?".
MY OH MY!! I have no words to explain what I felt.
It reminded me about some of my own childhood experiences. They may not be similar, but they have the same underlying lack of love and affection.
Every first Sunday of the month was visiting day like it was the custom in Feddy (FGGC, Owerri) back then. Parents and relatives of students would come to see their kids/wards. Some parents would visit with very elaborate gifts and food flasks and bags of provision sets. Others with not so much, but at least they came and that was enough for any student. For me, the story was quite different. I would come to the visiting ground arena looking and hoping that someone, anyone would just pay me and my little sister a visit. They didn't need to come with anything; all I needed was someone to just show up so that when my classmates asked, I too would say "yes, they came for me". I would stay in the arena from 12noon to 6pm hoping someone would tell me "someone is asking for you" but… nothing.
In the 6 years in that school, my grandma (May she rest in peace) tried her best to visit me 4 times and I was grateful for those moments. After several heartbreaking disappointing fruitless expectations, I adjusted. But my case wasn't as painful as watching my younger sister in the same situation. I made her stay back in the hostel because watching her cry after fruitless waiting was too heartbreaking for me to bear.
I wanted to make up for the disappointments so I started tagging along with classmates, whom I knew had regular visits from home so that I could get some home food for my sister to taste, and maybe a few thousands that their parents would dash me for tagging along, to help keep body and soul together until the end of the term. My tagging along earned me a nickname FFF (Friend For Food) but I didn't mind much. I was her big sister, so I became her mum too, giving love and attention, even though I was starving from the lack of the same things.
I was so need of attention that I would faint on purpose sometimes just to get some act of love and care from people because nobody seemed to see me. They looked at me, but they didn't really see me. I wondered, when people ask you "how are you?" were they asking to know how I was really doing? Or were they just filling the space in a conversation.
Often times, people assume that a dysfunctional home is synonymous with divorce/broken home/polygamy, but I've seen children who have both parents together and alive, who have been destroyed by the decisions and lifestyle of their parents.
A lot of children harbour untold hatred for their mothers and fathers alike. Adults still living in the shell of their childhood experiences. We are reflections of our childhood experiences. Maybe that person you're screaming at to grow-up is still battling with the boy/girl they never really lived.
Back to my story, I decided to take Amanda on as a mentee. Fast forward just 2 years later, as I watched Amanda today, I wept. She looks nothing like the dirty looking girl I met in 2015. What made all the difference? The power of love.
Even the devil would break under that power of love, if he had the ability to receive it. It may take longer, but the results are eternal.
I don't know if you have a child, sibling, spouse etc that you're about to give up on, because of outward appearances, give love a try and see for yourself.
Amanda has had her baby who has been offered a scholarship from Creche to Primary. She's working at the same school as a minder and saving up to go back to school, while trusting God for a better fortune.
**Not her real name.