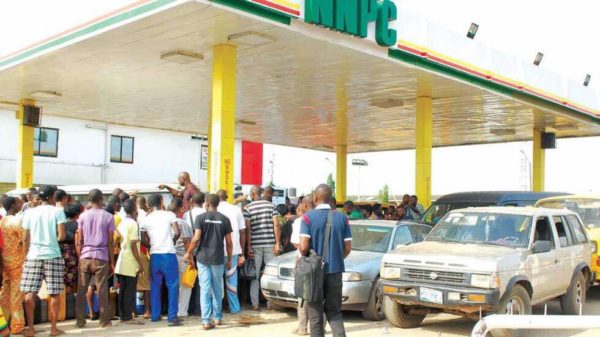 In what is now a staple to the December period, Nigerian roads are once again packed with cars ined outside petrol stations in a queue waiting to buy fuel.
Stress.
It began 2 weeks ago, and the government quickly assured Nigerians that the situation was a temporary one.
True to their word, the queues disappeared. Everything was fine. But only briefly.
Once again, the queues are back on our roads. The few petrol stations selling petrol have cars snaking out of their gates.
What's worse than the scarcity itself is how Nigerians are taking advantage of the situation.
Twitter users have been sharing how petrol stations have been charging entry fees and hoarding fuel just so they can make more profit.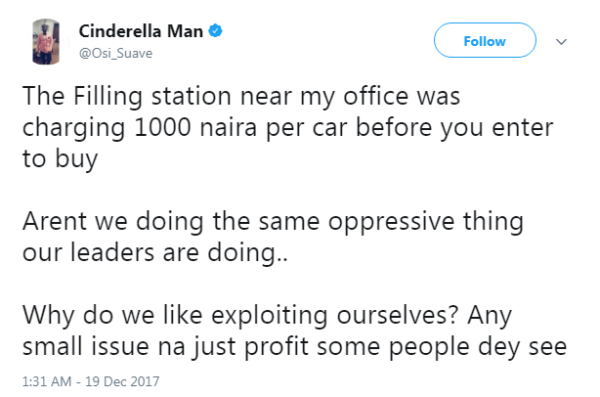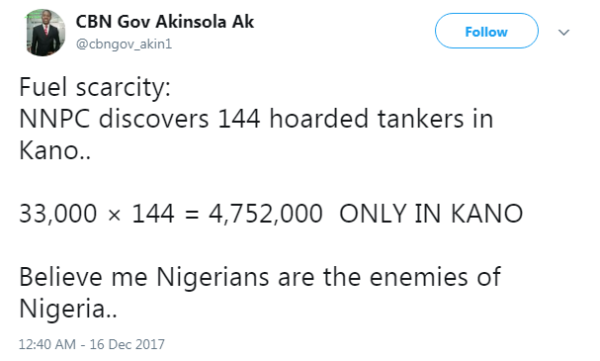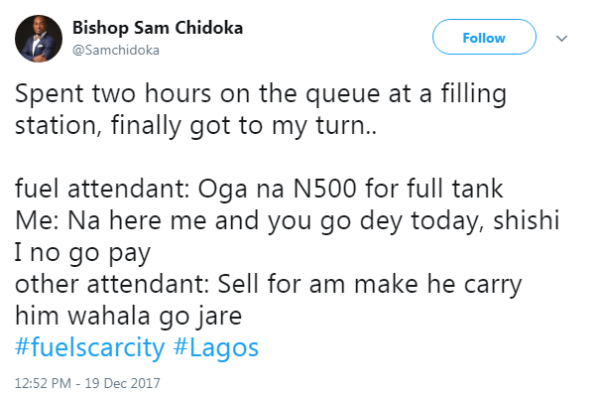 What's the fuel scarcity situation like in your neighborhood?
Also, do you know any stations selling near you? There's love in sharing o.
Photo Credit: @HEDankwambo