Looking back at 2017, it is safe to say it is not just any other year, but THE YEAR!
Over the next few days, BellaNaija will be taking a retrospective look at the year that was 2017. We are introducing BellaNaija's "The '17 Series" which will feature lists comprising of so many conversation points this year – from social media topics to stories that shook the Nigerian entertainment scene, amazing music and, let's not forget, politics.
We kicked it off with the 17 Most Talked About Stories, then moved on to the 17 Viral Social Media Moments. Now it's time for the 17 biggest news headlines.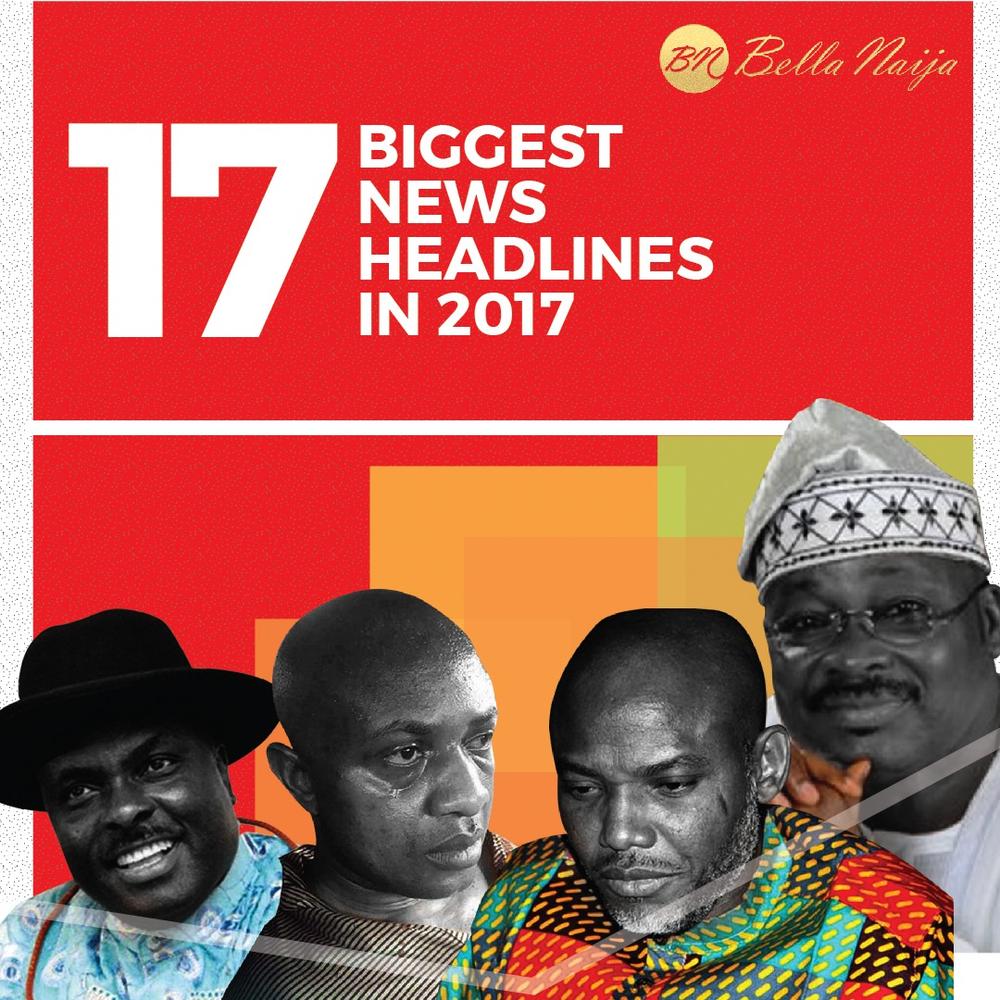 For the 17 Biggest News Headlines, we have our president staying away for over a hundred days, receiving treatment for an illness the presidency insisted on not telling the populace who voted them in; a coalition of Northern youths ordering other Nigerians out of a region in Nigeria; billions of naira found lounging in a high rise building in Ikoyi, all on its own.
Here are our 17 most notable news headlines, in no particular order:
***
The "richest and most notorious kidnapper," he was termed.
If any news headline this year was satisfying, this one was. Watching someone who had for years profited off the pain and misery of others being made to face the law. Yup, satisfying.
Evans, real name Chukwudi Onuamadike, "the billionaire kidnapper," was arrested in his mansion in the Magodo area of Lagos.
From his arrest sprouted several news headlines: his father saying he never profited from his son's ill-gotten wealth; his victims revealing how many millions they had to pay, often in dollars, in ransom; him dragging the police to court over the infringement of his rights.
Particularly irritating was the #FreeEvans hashtag by people who felt he should be forgiven. And his wife and children crying on camera begging for the release of the patriarch of their family.
---
It's difficult to put into words how Nigerians felt when it was revealed that male students of lreti Senior Grammar School and Falomo Senior High School, both in the Ikoyi area of Lagos State, upon their final WAEC exams, tried to rape female students.
Michale Matthew wrote about her experience – how scissors-wielding boys attempted to rape girls in broad daylight. She said they'd torn the skirts and undergarments of the girls, and the girls would've been raped if not for the intervention of she and others.
It is the custom in that area, she wrote, and security guards only took out their phones to record the terrible events.
The Deputy Governor of Lagos State, Dr. Idiat Oluranti Adebule, who also oversees the Education Ministry, in May said that four of the boys involved were assisting law enforcement agents in apprehending others who participated in the act. She assured the public that extensive investigations will be conducted and all those found culpable will be made to face the consequences of their indiscretion.
However, Lagos State Police Public Relations Officer, Olarinde Famous-Cole, said that preliminary investigation showed that there were no indications that the schoolboys' actions could be termed as rape. Rivalry and differences, was what he said the report showed the students had.
---
Queen's College Water Contamination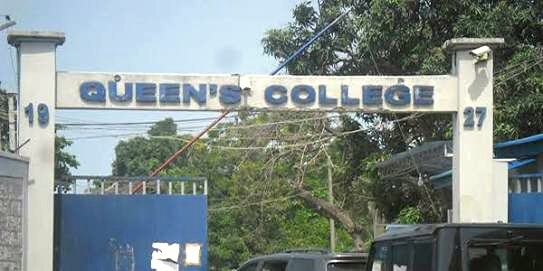 A sad month, March, when 3 students Vivian Osainiyi, Bithia Itulua, and Praise Sodipo, lost their lives to an outbreak of bacterial infection spread through contaminated water in Queen's College, Yaba.
About 1,222 students fell ill, and 16 others were hospitalised.
Upset, the entire public was, and federal ministry of health quickly ordered an investigation into the case.
But the principal of the school, Dr. Lami Amodu, insisted there was no health crisis, adding that people were trying to ruin the reputation of the school.
Stakeholders asked that the school be shut. Parents and the public asked that the case be investigated, and prosecution should follow.
What happened?
The principal was transferred from the school.
The Lagos State Government recommended the resumption of students for academic activities.
The general public moved on.
---
It's hard to imagine, yes, but try. You're seated in church, the house of God. You're worshiping, maybe dancing in praise, or perhaps deep in prayer. And then gunshots.
Over my dead body.
Still, it was reality for worshipers at St. Philip's Catholic Church, Ozubulu, Ekwusigo Local Government Area. 11 people were shot dead by gunmen.
Theories swirled on the internet. The gunmen went in search of a certain "Bishop", a Nigerian settled in South Africa, whose father was killed in the attack.
Him and another member of the community had been in a dispute for years. He was the one who built St. Philip's Church. On and on it went.
The Commissioner of Police in Anambra, Garba Umar, eventually announced that suspects connected to the shooting had been arrested. He said the number of those arrested would not be disclosed so as not to jeopardise the investigation. The church reopened just a week later. Worshipers returned.
---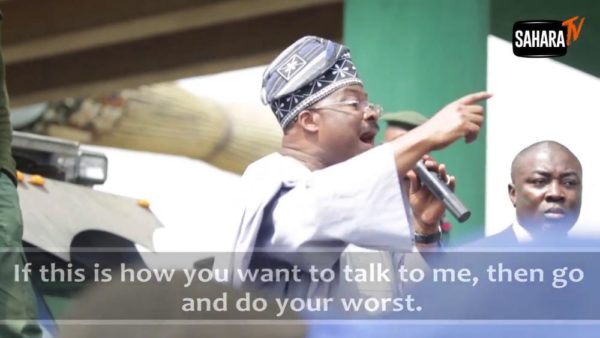 Typical Nigerian issue, this one.
Students of Ladoke Akintola University of Technology (LAUTECH), their school on strike for over 8 months, took to protesting.
Oyo State Government, Abiola Ajimobi, met with the students, saying he wanted to listen to their complaints.
However, the students, on that day, learned that there are ways one must not complain.
Deeming the students rude, he told the students if they could not respect "constituted authority" (him), then they should go and do their worst.
His statement was condemned by Nigerians, on and off the internet, but everyone moved on afterwards.
---
James Ibori's Return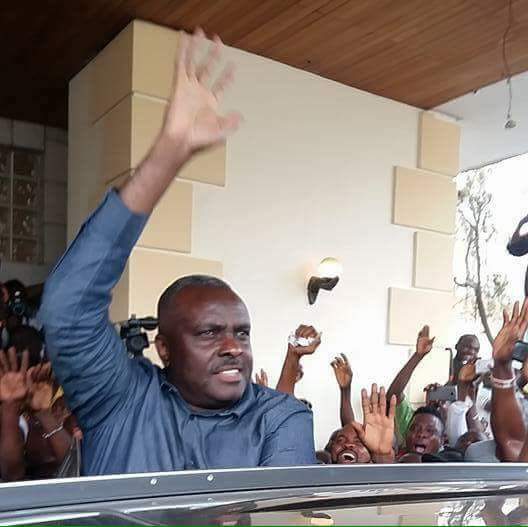 Former Delta State governor, James Ibori, was convicted of corruption and money laundering on April 17, 2012, after five years of trial.
He was sentenced to 13 years in prison, while his houses, luxury cars and other property items were confiscated.
The judge, however, ruled that Ibori would spend half of the jail term which is six and half years.
Ibori, in February, returned to the country after serving his jail term.
Ibori arrived his hometown, Oghara, aboard a chartered plane, to a rousing welcome.
His residence was thronged by well wishers and political associates who came to rejoice with him, hundreds of people marching round the town carrying leaves, while some painted their faces with chalk, with bands entertained the crowd at various points.
Politicians felicitated with him, describing his return as a good omen. Director of Department of State Services (DSS), Lawal Daura, sat with him in a private meeting, to "welcome him back to his fatherland." All is well.
---
Badoo Cult Killings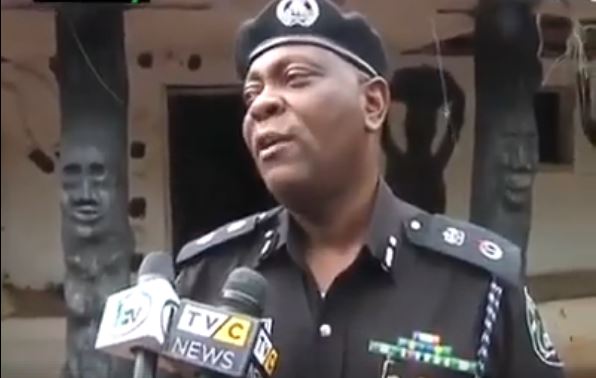 Several lives were abruptly cut short in 2017, thanks to the dreaded cult Badoo, operating in the Ikorodu part of Lagos.
Entire families were butchered, fathers mothers children, their parts grounded and carried off in white handkerchiefs.
No one is sure how it all began, except it slowly gained momentum until it was too much to bear, happening too often.
The people, sick of the killings, and tired of the government looking on while they died, took matters into their own hands. Lynch mobs everywhere, anyone suspected beaten to death.
Eventually, the police began conducting a flash arrest, carting off anyone who looked like he/she could be a suspect.
Residents of Ikorodu claimed highly placed personalities in the area were involved. Police destroyed shrines. They claimed to have arrested a popular oil marketer and shrine owner, but he revealed he was safely out of police custody. Eventually, the killings died down.
---
Boko Haram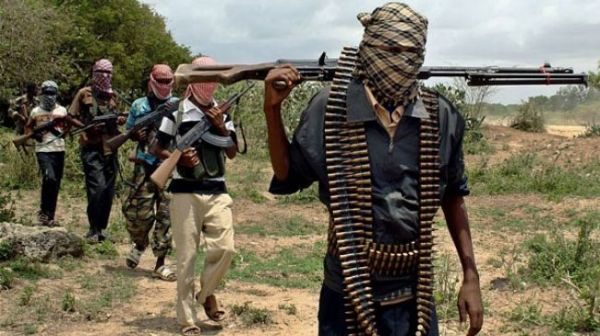 While the attacks of the dreaded terrorist group Boko Haram may have dwindled in 2017, they still did not go off, and hundreds, if not thousands of lives, have been lost.
11, 38, 48, so and so the headlines went on the number of people Boko Haram had killed in their attacks.
Stories of little girls used as suicide bombers were everywhere, and staff of the University of Maiduguri (UNIMAID) were abducted during an ambush of oil exploration workers in the Lake Chad Basin.
The Nigerian Army has carried out several attacks on the group, and earlier this year announced it had taken back the Sambisa Forest.
President Muhammadu Buhari has described the recent attacks as "the last kicks of a dying horse."
Let's hope this horse gives in and fades off into the abyss.
---
Igbo Quit Notice
A fine day in June when all of a sudden, news spread that a coalition of Northern youths held a meeting and decided it was time for Igbos to leave the region.
It was fine to understand, at first. Few people took it serious, even.
Then, in a declaration, written by the coalition, and published by Sahara Reporters, they asked that Igbos vacate the region on or before the 1st of October.
In what was termed the "Kaduna Declaration," the coalition warned "major moves" including the reclamation and control "of these landed resources currently owned, rented or in any way enjoyed by the ingrate Igbos in any part of Northern Nigeria" will be made after the 1st of October.
The paper accused the leaders of the north "whose people are at the recieving end of the threats" of appearing helplessly unperturbed.
The Kaduna State Governor, Nasir El-Rufai, quickly called for the arrest of the coalition.
The internet went wild, unable to understand what could have fueled such levels of tribalistic sentiment.
With the president away, acting president Yemi Osinbajo got into gear and called meetings with stakeholders and thought leaders, both with from the North and the South.
The Sultan of Sokoto condemned the ultimatum, asking that he be attacked before Igbos are even touched, and, thankfully, in August, the ultimatum was "suspended" by the coalition.
---
Apostle Suleman's Sex Scandal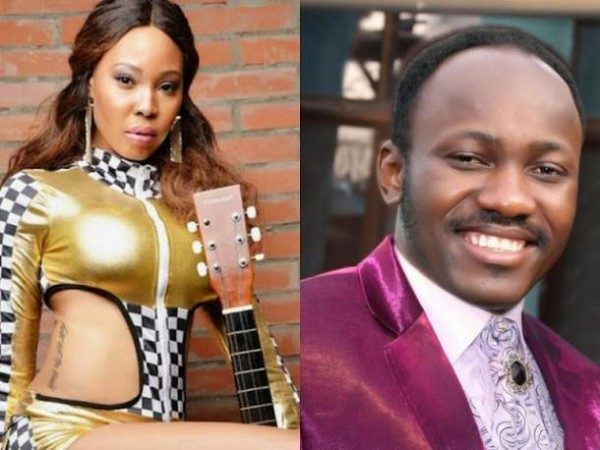 Stephanie Otobo is her name, the 23 year old singer based in Canada who came forward to say she was in a sexual relationship with clergyman Apostle Suleman.
He had promised to marry her, she said, and, boy, did she have receipts?!
There were 2 letters, published through her lawyer, Festus Keyamo. There were claims that the apostle had visited Otobo's parents for a formal introduction, with food and drinks.
He had urged her to get pregnant, they added, because he desires more male children.
Otobo was arrested, reportedly for "trying to blackmail the clergyman by threatening to expose a relationship that never existed."
Then more receipts came: screenshots of video calls showing a smiling Apostle Suleman and a nude Stephanie Otobo.
The apostle's wife, Lizzy Johnson Suleman, came out to claim the photos were photoshopped, and there was no way her husband was an adulterer.
She described the accusations as "cheap blackmail."
The allegations compounded, Sahara Reporters finding proof that a $76,000 brand-new Mercedes-Benz 450 GL belonging to Nollywood actress Daniella Okeke was bought by and registered in the name of Apostle Suleman.
A former usher who identified herself as Queen Esther, came out to say she too was in a relationship with the apostle between April 2013 and April 2014.
The apostle barred his congregants on commenting on the issue, saying it was a spiritual matter.
And on and on it went, seeming like it would never end: Apostle Suleman accusing Nasir El-Rufai of being behind the allegations; Governor Fayose and Reno Omokri saying they believed the apostle and were standing by him; Stephanie Otobo's mother visiting the apostle and apologising for her daughter's behaviour; and Apostle Suleman telling Otobo's mother that he forgives her daughter from his heart.
More receipts: Original screenshots of the video call, and photos of her bank statement showing transfers from the apostle.
Somehow, the matter died off, fading from the purview of the public. To be honest, every one was just tired.
---
Death of 26 Girls alleged to be Nigerians in the Mediterrenean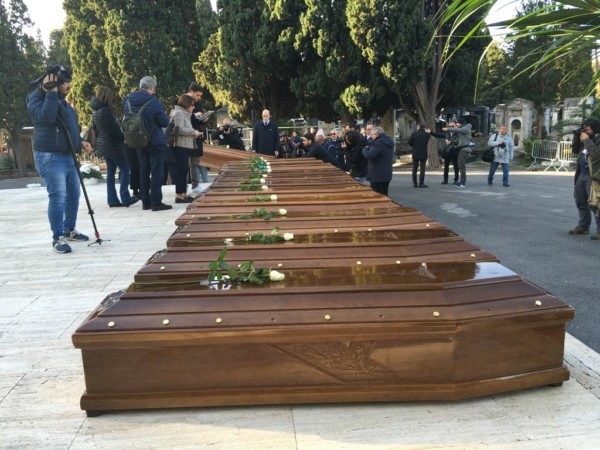 News first broke from international media that 26 girls alleged to be Nigerians, most of them between the ages of 14 to 18, had died on the Mediterranean Sea.
The girls had been attempting to cross into Europe from Libya, the sea as their route.
A Spanish warship Cantabria docked in the southern part of Salemo carrying 375 migrants along with the dead women.
The girls had been thought to be raped and murdered, and 2 were arrested in connection to their deaths.
Eventually, autopsy revealed that the girls drowned, and the girls were buried by the Italian Government.
Nigerians waited for the president to say something, anything, acknowledge the sad loss of lives of his country people.
Alas, we're still waiting.
---
Libyan Slave Markets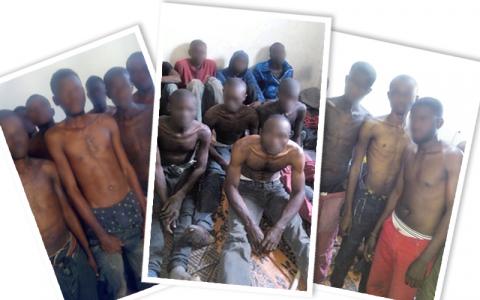 The United Nations, in April, revealed that slave markets were thriving in Libya.
Men, humans, were being sold, bought, like goods.
CNN, in November, conducted a investigation and visited the sites, recorded the auctions. Buyers raised their hands as the price rose, "500, 550, 600, 650 …."
Victory, 21, one of the migrants in the detention camps, who left his hometown in Edo state, Nigeria and spent more than N1 million and 16 months trying to reach Europe, said he was sold at a slave auction.
Quickly, people from around the world began to rally against it. Celebrities, athletes, footballers, sportspeople all over campaigned to put an end to the enslavement of people.
Libya, unable to deal with the issue on its own, called for the support of the rest of the world.
The Federal Government kicked into action and began flying back into the country citizens who had been stuck in the country.
Nigerians returning arrived with sour news: Nigerians were largely involved in the slave trade. They were being kidnapped and sold by their fellow countrymen!
Quoting a Nigerian he had met in Libya who had kidnapped him, one of the returnees said he had been told, after he pleaded for mercy, that: there's "no brother in the jungle."
---
Presidential Vacation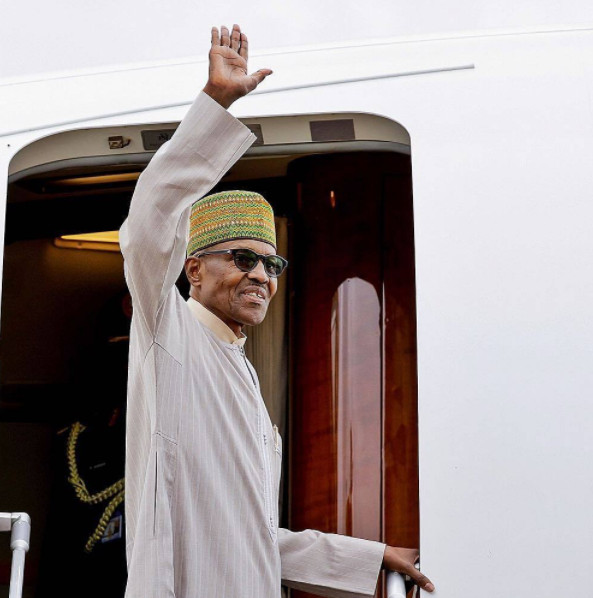 A quick short one, our President Muhammadu Buhari going on vacation in January and returning in February.
Then, on Sunday, May 7, our president left us for London for "medical follow-up."
First, the presidency refused to reveal what medical condition our president, whom we elected to office, was receiving treatment for with our taxes.
Then, the Minister for Information, Lai Mohammed, told us our president was receiving treatment in London because he deserved the best.
Then, one by one, political leaders as well as friends and well wishers, began to fly in to see him. His wife, the vice president, a delegation of governors with the All Progressives Congress (APC), a delegation of governors from the Nigerian Governors Forum, his media team, the Senate president and his House of Representatives counterpart.
In between all that, there were rumors: he is dead, he is brain dead, he is suffering from cancer, he is paralyzed, he was poisoned.
They said his wife was barred from seeing him. They said the cabal was the one ruling. They said, they said, they said.
Finally, he returned. After more than 100 days.
---
Nigeria Underwater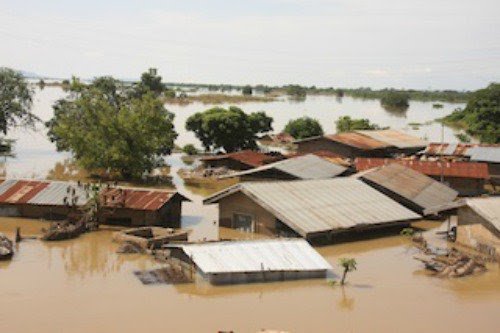 Abuja was first to be hit, an All Progressives Congress (APC) Board of Trustee member drowning.
Next was Ibadan, vehicles and buildings completely submerged in water, properties lost.
Of course, no one cared until the flood hit Lagos, the Island to be precise, living rooms and streets and expressways turning into swimming pools.
Photos and videos flooded social media, a particularly viral one showing a white man kayaking down Ahmadu Bello Way, Victoria Island, Lagos.
People joked, laughed, OAP Gbemi Olateru-Olagbegi extolling the virtues of staying on the Island, residents of the Lagos Mainland asking their Island counterparts to move down to the safer side of Lagos – until it was their turn.
August 22, on the day people were supposed to vote in the Lagos State Local Government Chairmanship elections, residents of Lagos Mainland woke to find water knocking at their door.
Except water doesn't wait to be let in. It slips in, welcomes itself and makes itself at home.
Island residents, of course, laughed. Karma always comes back around. What was especially bad was seeing litter everywhere on the streets, polythene bags and pure water sachets and empty water bottles and takeaway packs, everything just out there for people to wade in.
Benue was the worst hit. Whole houses, roofs to foundation, submerged in water.
We're still thankful to 2Baba, for raising awareness and relief materials, sending them down from Lagos to Benue; Jidenna, for the support all the way from United States; Juliet Ibrahim, Ubi Franklin, Sean Tizzle, Tonto Dikeh, Terry G, Unilever, and MTN.
---
The whistle blowing policy of the Federal Government, in April, paid off positively as the Economic and Financial Crimes Commission stormed a residential building in the 7th Floor of a 4-bedroom apartment at Osborne Towers located at 16, Osborne road Ikoyi, Lagos, where a humongous find of foreign currencies and Naira notes to the tune of $43.4m, £27,800 and N23.2m was uncovered.
The operation followed a whistleblower's confidential alert received by the Commission's Lagos office.
Time came for the real owner of the money, or at least the apartment, to step forward; it turned to ultimate search.
Ex NNPC MD Esther Nnamdi-Ogbue, Ex PDP Chairman Adamu Muazu, NIMASA DG Dakuku Peterside, Rivers State Governor Nyesom Wike, Minister of Transportation Rotimi Amaechi, all of them argued over who did and didn't own the stash of money. Over who owned billions of Naira, just rotting away.
It was later revealed that then-suspended NIA DG's wife, Folashade Oke bought the Ikoyi flat for N360 million. But even she never came forward to say she owned the money.
And when it was time to pay the whistleblower his money? The government, well the government, they said the man had never seen so much money in his life that he could run mad if they gave it to him.
Finally, thankfully, in December, 8 months after the revelation was made, the whistleblower was paid his money. Hallelujah!
---
The Ooni of Ife made the headlines several times this year. For several reasons.
A particularly interesting one was a video of the Oba of Lagos HRH Rilwan Akiolu. The video showed Oba Ogunwusi standing as he bowed while HRH Rilwan Akiolu was seated and acknowledged the bow with a somewhat dismissive wave of his hand.
The general public viewed the gesture was a "public disgrace," as the Ooni of Ife is the traditional ruler of Ile-Ife, a historic town that is seen as the cradle of the Yoruba people.
People blamed the Ooni of Ife, saying he was making his position look cheap, going around to events and greeting people when people should be searching for him.
Others criticized the Oba of Lagos, saying he should have paid homage to the Ooni who was above him in the hierarchy of Obas.
The Ooni released a statement, saying he wasn't going to comment on the issue, and he "still holds Oba Akiolu in high esteem."
Mysteriously, a month later, fire gutted a portion of the Oba of Lagos' royal residence. And that's we heard of it.
On the issue of the Ooni of Ife making his position look cheap, in June, he made certain comments in an interview that ruffled some feathers.
He's not a Christian alone, he said. He practices all the religions, Islam, too, "very well."
Of course, seen as the custodian of the culture of Yoruba people, the comment did not go down well with a lot of people.
---
Nnamdi Kanu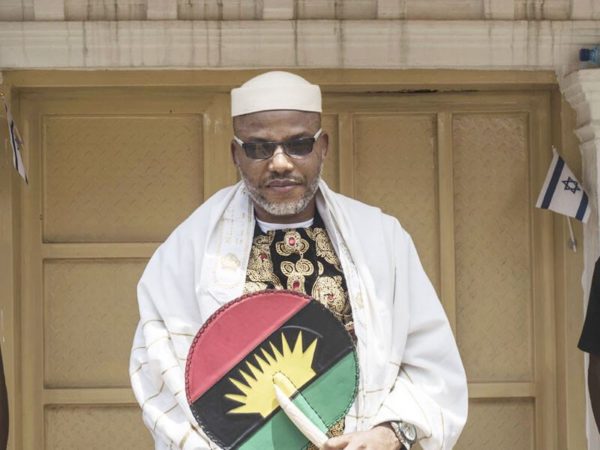 His rise was slow, steady, and before we knew it he was everywhere.
He was arrested for treason and was detained in Kuje Prison for over a year and half. He was eventually granted bail.
"Biafra will be achieved in months." "Nobody on this earth can stop Biafra." And he was so easy to believe, the charisma, the serious disposition.
He had other promises: how the gubernatorial elections in Anambra State would not hold. And errands: we should tell Buhari that anyone who tries to arrest him would die. And claims: he rejected an offer of an oil bloc, a Dubai mansion and Biafra with only the 5 Igbo states.
He had so much power South East Governors met with him to pacify him. So did Senators from the region. Nigeria would burn if he's rearrested, he said.
He inaugurated the Biafra Secret Service and the Lion's Squad. "Nigeria is provoking us to war," he proclaimed.
Until the Nigerian Army came in and the end. Shortest story in the world.
Now, no one has any idea where Nnamdi Kanu is.
---
Nigeria's Women's Bobsled Team making History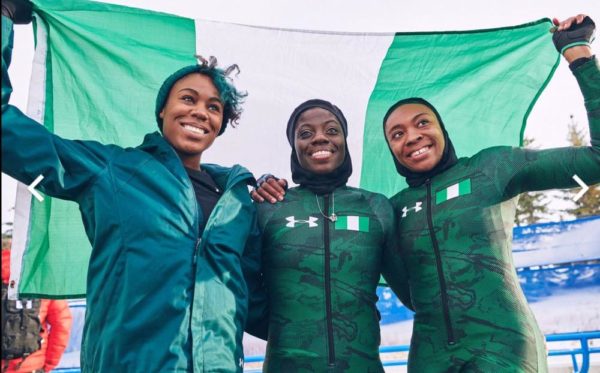 Amazing news! Women from a country that's never seen snow qualified for the Winter Olympics. Wild!
Seun Adigun, Ngozi Onwumere, and Akuoma Omeoga, will be representing Nigeria at the Winter Olympics – the first time ever for the country to be at the games – after completing five required races which qualify them for the bobsled event in Pyeong Chang.
The women will be the first Africans – men or women – to qualify in the Bobsled category.
So awesome!
---
And there you have it guys, the 17 biggest news headlines of 2017.
Think anything should or shouldn't have been included, let us know in the comment section.