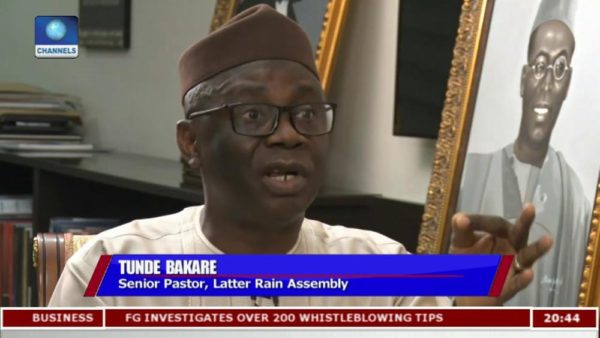 Pastor of the Latter Rain Assembly, Tunde Bakare, has described the President Muhammadu Buhari led administration's performance as woeful.
Bakare said this while speaking on Channels TV's "Politics Today," on which he appeared on Sunday.
"No matter how you look at it," he said, " this is not the government we all hoped for."
Bakare also discussed his presidency aspirations.
Asked if he running in 2019, Bakare said he neither has any desire to join any political party in Nigeria, nor run against President Buhari if he decides to seek reelection.
He does know, however, that he will one day "shepherd this nation in line with our prophetic destiny," he said.
Watch the interview below: