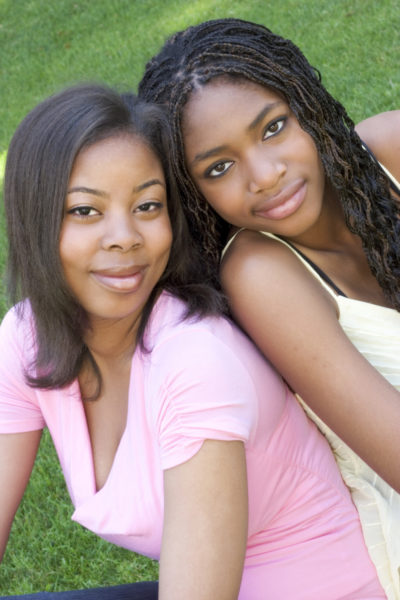 I wonder how it was so easy for Folu to love Nigeria.
"Gosh! I love this country. The food, the art, the people, the language", she gushed.
I need to scratch the first thought. Why do I even wonder? It was very easy for Folu to love Nigeria. This is Folu with the American passport. This is Folu, Nigerian-American to be precise. This is Folu, undergraduate in the University of Pennyslvania. This is Folu that is on the dean's list. This is Folu that does not have to worry about NEPA. When I am busy complaining about the shoddiness of facilities in my university laboratory, Folu is tweeting about the lack of diversity in her class, which is valid too.
Folu comes to Nigeria once in two years. A driver picks her from the airport in a posh car. Our family house is at Gbagada, but our Uncle that lives in Ikoyi feels she won't be comfortable there. This is Folu that stays in Ikoyi. This is Folu that spends a week at Omu Resort before we meet up at Terra Kulture.
"How can you not love this place? It is quite hot, but I love the scenery", Folu said while welcoming me.
We try to catch up; she is always interested in gist about school, the family and my well-being.
"We should go to the Blowfish hotel", Folu added after her meal.
"I am not sure about that. It is quite pricey, and I'm not up for it", I said
She went on and on about how I should not bother about money when we hangout. She is trying to be the good cousin here. We are both 20 years. The difference is that her mom left for America and got married to a Nigerian-American, while my mom stayed here. We are age mate, so I do not feel the urgency for her to pay when we both have the same opportunities. Oh! I forgot. I have just the Nigerian passport, I attend a Nigerian university that consumes my time. I can't take a job because my parents feel it is a distraction but my ivy-league cousin can.
I love Folu. I am not jealous of her in any way. My rant might seem like an effort to belittle her struggles, but that is not what I am driving at. I just wonder if she would still look at Nigeria with the same light in her eyes if it were not her second option. If she had no choice, would she still be crazy about Nigeria?
Honestly, Nigeria is beautiful if you are in it but not really in it. Nigeria is something you are not stuck with. If you could flip your American passport when things got too hard, it would be a good country to just catch trips.
The boisterousness that oozes from Folu should be palpable, but my senses are blocked. Blocked by the frustration I feel spending hours in traffic, blocked by the unending web of corruption we are in, blocked by the teenager that unconsciously throws biscuit wrapper away in the middle of the street.
"Nigeria Twitter is the best. The people are ruthless, fierce and petty", Folu thought out loud.
There are times I want her to see from my perspective. Can we exchange lives for a moment? Or at least have her see through my lens for just once? Can you feel the dread I felt when I heard of the Otedola inferno? How I felt about the killings in the north? You probably just said "OMG!" and moved on. Did you know how fear cleaved to my heart when Tosan told me his brother was unlawfully arrested? How sometimes I feel like I might not achieve my purpose because all I will ever be bothered about is my safety?
Maybe if it was just about Jollof rice, Suya, Shoki, Nigeria Twitter, I'd be enthusiastic. Maybe if you felt the ugly part you would be sober.
I know that there is an ugly side to even the best countries, but maybe Jollof rice, Shaku Shaku and Amala can't make up for the bad roads, bad education, terrible governance or lack of basic infrastructures.
I lay on my bed, thinking about my upcoming trip to America; my first time outside Nigeria. I love my dad but sometimes I wish my mom followed her sister and married a Nigerian-American too. I would probably have more piercings and my mom would not flip the script on me. This is otiose but one of those things that I have thought about. Do not judge me. It is just one of those options I have explored in my head. In America, I will stay with Folu and our conversations will be filled with 'representation, marginalisation, misogyny, patriarchy' and all those things that bring that sparkle in her eyes.
I mean it when I say I love Folu, I just can't stop these questions from the well they come from; the well that never runs dry. I really want to be patriotic, I really want to have so much gusto when I talk about this country but I am tired.
I know two weeks in America wouldn't give my life a 360. How can I help this country?  I hug my PVC at night, hoping that one day it would contribute to a change in this country but before that period can my fellow Nigerians at least stop throwing rubbish on the floor? Maybe it would in one tiny way help this country or not.
At the end of the day, what do I know?
Photo Credit: Dreamstime