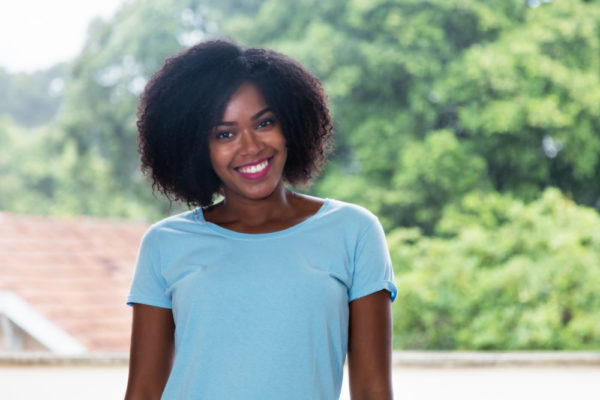 I remember reading Robert Orwell's 1984 some years back, like 10 years back actually – yikes! It is a dystopian novel fore-warning of the ills of a Big Brother state; super authoritarian and controlling. It was part of my English literature course; we had discussions around the style of utopian and dystopian fiction – utopian being reflective of an ideal, even perfect society whilst dystopia is the opposite – a bad bad place. Often times, the government played a huge role as the source of the societies predicament.
That is the basis for this exercise that I would like for us to carry out. If you had to create a utopian Nigeria, who you have to bring about your perfect society? You hear about the American dream all the time, if you could create the Nigerian dream who would you choose to help you bring that to reality? Now, put aside ethnic bias and sentimental reasoning – this exercise is to deliver the best for Nigeria. The ideal selection should be based on experience and technical expertise which should lead to results. Just imagine competent leaders coupled with our natural resources and amazingly resilient people. We would surely have to develop a robust immigration policy to cope with the influx of people from all over – too far perhaps? Anyway, I am going to give it a go with my choice for President and some key cabinet positions.
President – Mark Zuckerberg
This is my honorary Nigerian card – you get one of these. I choose Mark simply because he is a highly successful modern creative. The problems of Nigeria desperately need creativity. Mark has run across the Lekki-Ikoyi bridge and dodged a massive diplomatic jollof incident during his visit to Nigeria last year and to top it off he is a seemingly humble (yet wealthy) man. People generally seems to like him. Facebook has been dealt some serious blows in recent times, but they are getting through them. Most importantly they have publicly apologized. You won't always get it right but you can reflect, strategize and build trust again.
Attorney General – Femi Falana SAN
I am always impressed by the accuracy and poignancy with which this renown lawyer and human rights advocate delivers his observations. He is not afraid to speak truth to power in the midst of the political elite of Nigeria. I think he has the experience and respect needed to undertake a wholesome review of the judicial system and its operatives.
Minister of Education – Wole Shoyinka
The legendary playwright is always delivering messages to young people about their collective power and has advocated for quality education. I am conscious of the median age of my choices however this octogenarian is still making an impact.
Minister for Communication – Debola Williams
If anyone can convey a message and get people to believe in it despite the reality of the message it's him. He knows how to work with the African audience and get people on board. With my incredible lineup his job would be pretty easy.
Minister of Women Affairs – Chimamanda Ngozi Adichie
This was a no-brainer. Who better than the author of 'We Should All Be Feminists' to advocate for the plight of the Nigerian woman and girl and present credible solutions? I'll say no more. BN readers should be in full support of this choice, particularly notable commenter John.
I have three more positions that I lack options for – Minister for Health, Petroleum and Interior. I can't think of any human that could withstand the pitfalls of the Nigerian petroleum industry. Health feels like an impossible feat, even developed countries are struggling with this one. Security perhaps we just need God to come and save us all. Help me out in the comments guys.
This is a simplification of the many obstacles to the Nigerian utopia; to be honest we are in need of a complete overhaul of public sector resource but we can't deny that leaders make a difference. The majority if not all of the above candidates may very well not be interested in any of the above positions. Luckily for me this is my utopia world and whatever I want to happen, happens. Some of you may very well be unhappy with my choices and feel they don't reflect those of a patriotic citizen. Patriotism is described as 'the quality of being patriotic; devotion to and vigorous support for one's country.' You can see there is no mention of ethnic group or tribe. Despite the heterogeneity of Nigeria, I believe there is an optimal option. Whilst one cannot totally ignore the concept of the national identity and there may potentially be conflicts of interest to resolve I think this is a useful exercise which can help guide civic participation and decision making.
Before anyone tries to come for me for treason, this is a creative exercise and doesn't present any real or imagined threat to the constitution and or executive branches of the current government of the Federal Republic of Nigeria. With an election in sight one can hope for the best. On that note, stay woke, my people; be smart. Go and get your PVC then tell someone else to do the same – your village family members included.
Photo Credit: Kadettmann | Dreamstime.com