Talking Law With Ivie Omoregie: Understanding the Concept of Debt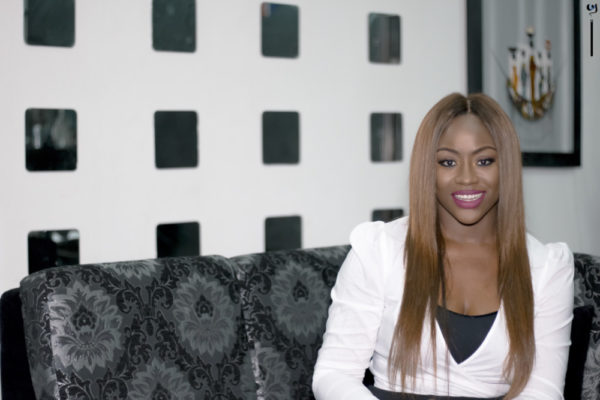 We all know that the economy is currently harsh. Unfortunately, this has resulted in many honest and hard working individuals defaulting on their financial obligations.
On an alarmingly regular basis, I have had to handle matters concerning debt, both in my personal and professional capacity. Defaulted debt obligations range from being unable to repay various types of loans, residential and commercial rents, to a non-payment for services rendered or items purchased, and, unfortunately, obligations such as employee salaries.
It is important that I break down some key points about debt. I'm in no way a financial analyst, nor am I attempting to offer debt management solutions; I am merely trying to give a more holistic understanding of debt from a legal perspective.
What is a Debt?
A "debt" arises where there is a claim for a specific amount of money or services due under the terms of an agreement or otherwise. It is the combined total of all existing claims against a person or entity. A debt amount may be referred to as "liquidated" when the amount is fixed or can be easily determined by an agreement.
When is a Debt Payable?
Generally, a debt is payable either on demand, on notice, or in accordance with the terms of the original agreement. There is an implied term in all agreements that no action may be taken with regard to debt recovery unless and until a formal demand or notice has been given to the debtor. Where the person being owed the debt is a limited liability company, the said demand notice is to be made in writing, on the company's letter-headed paper.
A mistake many companies make is to get their lawyers to write a "strongly worded final demand notice"; unfortunately, I have seen many instances where such cases have been set aside based solely on the company's failure to comply with this pre-condition, thus forcing the company to send the notice before restarting the court action.
When Might Interest Be Payable On A Debt?
Generally, interest may only be payable on a debt when it has been factored in at the time of the parties' making the original agreement, or by virtue of a course of dealings between the parties. In such an instance, interest payable on the debt will be a right of the Judgment Creditor and will be calculated from the date of default.
Where the Judgment Creditor wishes to claim interest payable under the terms of the initial agreement, this must be specifically mentioned in the final demand notice as well as in the statement of claim when the action is filed in court.
I must stress that interest on a debt, damages or other monetary award, which has been validly pronounced by a court, begins when the court has pronounced its judgment in favor of the Judgment Creditor, this is known as the Statutory Interest. Thus even where parties did not contemplate interest at the time of making the agreement, the Judgment Creditor has a right to Statutory Interest separate from that which might have been provided for under the agreement. This is a punitive action and is intended to preempt delays in payment of court judgments.
Ways To Mitigate Bad Debts
The following are a few ways I believe one may guard themselves against bad debt:
Signed Agreements
As lawyers, we often see people trying to save money by not having the proper documentation; in the end, they lose out because the debtor defaults and they lose more than what it might have cost them to have the proper documentation. Where it is not possible to have an agreement drawn up by a professional, a hand-written detailed bullet points on an A4 sheet of paper, clearly setting out what might have been discussed, and signed by all parties, will suffice. This is better than nothing.
Collateral
Where possible I would suggest some kind of collateral. This could be in the form of car documents or deeds to landed property. It could even be a watch or a designer bag. It might sound tedious, but having these items in one's possession will preempt instances of total loss. Most debtors will not want to lose these items, so will more likely honor their "secured" debt obligations.
Due Diligence
There is a reason why international organizations adhere to various principles that enable them to know their clients better. I believe that regardless of the size of the transaction, asking some pertinent questions are vital. You have a right to know the debtor's source of income and current debt exposure (i.e. who else is this person owing money to?) Unfortunately, we do have many people who are professional debtors.
Pre-signed and posted dated cheques in accordance with the terms of repayment
In Nigeria, a bounced cheque is a criminal offence. However, owing money is not. Hence where the creditor has bounced cheques, it then makes the matter a criminal offence, something that requires police involvement and something that can lead to the debtor's imprisonment.
I hope I have successfully shed more light on the concept of debt and how one may successfully guard against it.
I must stress that to owe someone money is not a criminal offence, and it is typically not something one can go to the police to report or imprison the debtor for. It is a civil matter, especially when between 2 individuals.
A wise man once said "never lend what you cannot afford to lose." I must stress that there is good debt and bad debt. As we all know, the richest people in the world also have the highest debt exposure. Thus, wisdom when dealing with all matters debt related is vital.