Otolorin Olabode: Five Reasons Nigerians Might Vote APC In 2019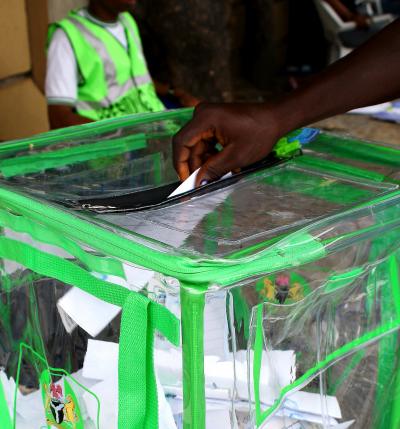 In 2015, Nigerians decided to say no to a government of oppression, depression and a leader who was incompetent.
16 years of misrule, maladministration and a fraudulent government, it was like the PDP charm had expired and the leaders were on a frantic mission to renew its efficacy.
The opposition party had been gaining popularity. Several PDP stalwarts were leaving the fold and embracing the change agenda. Their campaign promises worked like magic in the minds of people. It was like a revolution.
Almost all our streets were filled with billboards of Osinbajo and Buhari smiling at the masses. Promises of ₦5,000 as social security, employment opportunities, and improved electricity generation were made.
PDP was a mess. Several leaders left the party. Party leaders were at loggerheads. The umbrella was penetrated by rain. All these culminated in PDP's loss in the 2015 elections.
However, the kind of change we all voted for in 2015 hasn't arrived yet. We've run out of patience. We are fed up. The suffering has become even more intense. The rich keep enjoying, driving posh cars, eating nutritious meals, throwing money around. And the poor? They're in a state of abandon, just like a dilapidated building.
Even as the 2019 general elections draws near, these are reasons why Nigerians might vote APC:
1. PDP Covets Power
PDP, the main opposition party, is hungry for power. They're seeking for it in every state. They are obsessed with it, yet the party still has divisions within it. Already, the party has started making plans for 2019. Closed-door meetings with stakeholders have been held. However, it seems Nigerians won't be fooled this time around. The damage done by the party in their 16 years of misrule is enough reason to even vote KOWA in 2019.
2. We've Started Seeing Changes
Already, APC has started fulfilling its campaign promises. From the school feeding programme to the employment generation (N-Power), the country seems to be stable again.
3. APC Needs To Be Given Time
Several infrastructural projects put in place in strategic states are ongoing and it might take beyond 2019 before they are completed. This might compel the average Nigerian to vote for them in 2019.
4. More Money Needs To Be Recovered
Remember the colossal amount of money recovered in those Lekki apartments? What about the ex-ministers who are being probed for the misappropriation of funds? Some of them are still undergoing investigation and if PDP is voted in, it might use the EFCC to witch-hunt the Buhari-led administration and terminate all money repatriation process.
5. 16 Years Of Agony
Every Nigerian probably remembers those years as a period of doom. Our oil reserves went down, the excess crude account started blinking "battery low." It might take years to wipe away all of these from our memories.
However, it's up to Nigerians to make the decision on who to vote for. It's still disheartening to hear a vast majority of the voting population haven't obtained PVC, which is the Power To Vote Your Choice. The battle between the two biggest parties looks tight, but as APC shocked the then ruling party in 2015, there might be a repeat of that in 2019 although APC has not done much to earn a return.