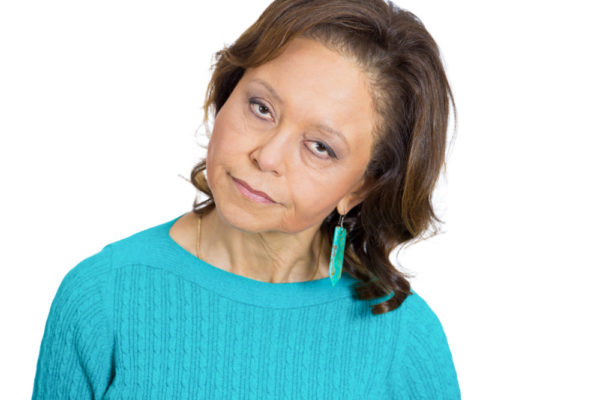 When I thought of the perfect prelude for this article, an old Yoruba proverb came to mind: B'isu eni ba jina, a maa n b'oje ni, which literarily translates to: When your yam is well cooked, you must eat it in secrecy.
Growing up in a Christian, Yoruba home, I am familiar with the idea that personal successes are meant to be enjoyed in private, far away from the glare of monitoring spirits, watchers, bad belle people … village people.
Village people shouldn't be taken literally as people from your hometown. Though we mostly point fingers at the people from our parents' hometowns, village people are everywhere. From co-workers and domestic staff to immediate family members, or even church members (true story). No matter where they spring up from, they are all hell bent on one singular focus: sabotaging your progress in life.
The fear of village people is best described as that innate caution that prevents you from disclosing any positive thing that is going well in your life for the fear that some unseen forces or malevolent folks will jinx your good fortune.
This isn't a debate on the existence of the supernatural. Heck, to be African and to deny the existence of the supernatural (carefully avoiding the word voodoo here) is … something. I remember my mind being scarred on an episode of "Nkan mbe" (a popular Yoruba TV show in the 90s which profiled several mysterious and often bizarre occurrences). A particular episode featured a woman who birthed two tortoises wrapped in a nylon bag. I still shudder at the thought of that TV show.
The concept of the evil village people has been propagated by Nollywood, (poor Patience Ozokwo – the matriarch of the village people). One in every ten Nigerian internet meme refers to village people. Yeah, I totally made up that statistic. Even Pentecostal churches have keyed into the anointing for destroying the "forces from your father's or mother's house" aka village people. Need proof? Just take a closer look at the revival posters you see around.
This was inspired by a discussion with my co-workers on why many expectant mothers in Nigeria go all out to have elaborate maternity photo shoots and then hoard the pictures until the baby is born before sharing them on social media. It has become the social media norm to announce the birth of a child with the parent's maternity photo shoots because by then no "evil eye" can look through the pictures to harm the baby! Case in point, I came across a Facebook post on a young lady who lost her life during childbirth. A commenter blatantly insulted the deceased lady for posting her baby shower pictures on Facebook. A particular picture other commenters went in hard on, was a picture with the lady displaying the words 'congrats" scribbled on her bare baby bump. According to some of the commenters, the deceased clearly had it coming by posting such pictures on the internet through which she inadvertently attracted evil eyes to herself.
We may laugh it off as illiteracy and our penchant for leaning towards the supernatural rather than critically examining the logical reasons why things happen. For example, could the flat tire on the morning of an important job interview be the work of an evil arrow or a mere stroke of misfortune?
Could the death of the long-awaited child the morning after his first birthday party be the handwork of toothless hags sitting around a boiling cauldron or a result of subtle fever symptoms overlooked in the flurry of birthday planning activities? Could the "single at 35" status of that beautiful and ever-pleasant lady in your office be the doing of world people who wove relationship woes into the fabric of her destiny or a chronic case of commitment phobia (which could still be caused by village people anyway)?
I could go on and on about how we may have been programmed by culture, religion, and media to look at the mysterious for the cause of our misfortunes rather than seeking logic. But beneath the internet memes and jokes about how village people can follow someone abroad, we have subtly donned on cloaks of suspicion to our fellow man. The world can't be happy with your progress. You instinctively feel the need to mumble something incoherent when someone asks for your travel date or feign ignorance when someone asks what the gender of the baby is.
My colleague who was visibly pregnant vehemently denied being pregnant, blaming her protruding stomach on our office lunch until the "office lunch" refused to digest and soon took the shape of a baby bump. We all tease her about it but till date and she maintains that she didn't know she was pregnant.
My friend who got a scholarship to study abroad for her second degree told me of how she kept the news from her extended family and only informed them three months after she had settled into her MSc program. Her actions created a rift between her mother and her aunt, as my friend had stayed with her aunt for 5 years during her university days and had a close relationship with her. Her mother had sternly warned to keep her applications, admission and travel date from anyone outside the immediate family. In my friend's words "I love my aunt very much but you never really know people these days."
Sometimes, our hesitation to share pictures of flourishing relationships, fancy vacations and other beautiful moments in life is not necessarily out of humility or a need for privacy, but rather an instinct to shield our happy moments from the evil eyes of our village people. Like my friends jokingly say, your village people are on Instagram too.
When I interact with people from other countries, especially Europeans, I am always struck by their forthrightness about things which we Nigerians would typically conceal: How far gone are you? What is your due date? Are you having a boy or a girl? When are you guys planning on getting married? I remember attending a particular wedding where the sister of the groom who couldn't attend the wedding, as her expected due date was close, made a video recording of herself and her visibly huge belly wishing the groom marital happiness. The video was played at the reception and while all the guest gushed at the sweet gesture, I couldn't help thinking about how such a video would have been received in a Nigerian setting.
We can't discard the effect of the fear of village people on our daily lives: how it cripples our need for self-expression, burdens us with a distrust of people and their motives, overt disregard for logical reasoning in favor the mysterious and supernatural, and sometimes the failure to launch. We must learn to consistently guard our hearts and take responsibly for our actions and as the saying goes "What you focus on becomes your reality."
So, if you ask me what my take is on village people, I will be quick to quote my favorite scripture, "God has not given me the spirit of fear, but of power, love and of a sound mind." Still, when I'm pregnant and someone asks if I am with child, guess who is going to blame the office lunch? Me!
Photo Credit: Dreamstime