Don't Touch My Stuff! If You Have a Flatmate You Should Read This…
Having someone to talk to, gist and make fun of other people with, plus learning how to be patient was my favorite part of having a flatmate. The inconvenient part was that she wasn't that much of a clean person, but I managed.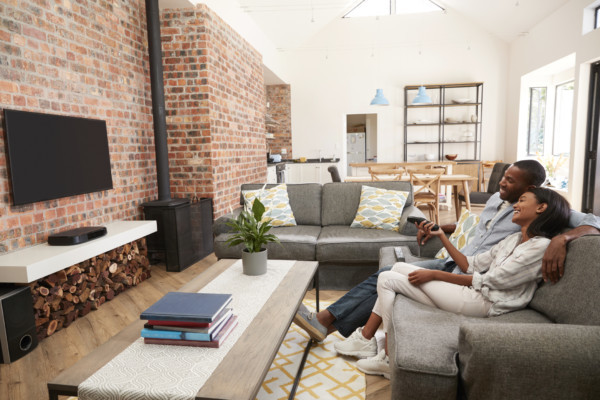 Let us be real, living with your family, no matter how much you love them, can be annoying. But moving out to live with new people, that one is an extreme sport.
Living with new people can be a daunting experience. It is not even about people using your things without permission, it is about getting used to people from different backgrounds, places, people whose personalities differ from yours.
Shared apartments are everywhere now, especially in cities like Lagos, Abuja, Port Harcourt –  because of the increased rate of rent across the country; and salaries are not moving at a commensurate upward rate.
The experience of living with other people always differs, so we asked 7 young Nigerians to share theirs with us.
***
I had different flatmates throughout my stay in the University. I stayed with people from different backgrounds, values and beliefs. I'd describe staying with flatmates as a mouthful, as it's really a lot of experiences put together.
Perhaps what I found most satisfying about having flatmates was the experience shared and created among ourselves daily that were  unique to us. But it was inconvenient to have people in my personal space: the times I had to worry about who moved my cheese, or used my items without asking permission first.
I, however, developed lots of friendships from having flatmates, memories and experiences that grow stronger in my heart and mind, rather than wane with the passage of time. If I'm to be staying alone, it's gonna be a life of wholesome responsibility rather than shared responsibility, which is perfect for me. There's no one to take the blame for anything except me. There's no expectation I'm placing on anyone except myself, so I need not worry about any other side fulfilling or not fulfilling their end. I'd rather live alone than have flatmates because I believe this has greater pros. If I ever need to have the feeling of having a flatmate while I'm staying alone, I could always invite friends over. – Tega
__
I found my flat mate by a referral from my brother. He was my brother's flatmate at the university. I am a very cool person and I get along with people very easily, and he is a cool person as well so living with him is just easy.
He has been my voice of reason over time and also pushes me to do things when I need to be pushed. Although he could be judgy attimes, I have developed a friendship with him that I cherish.
Living on my own, I was very disorganized, and I have found this arrangement to be much more satisfactory. I am open to the idea of having a flatmate at anytime. The arrangement works for me. – Ayooluwa
__
Getting a flatmate wasn't so difficult. The area was really good so quite a number of people wanted to stay around there. I was one of them and the agent linked me up with a couple of others.
Having flatmates was mostly good. It provided me the opportunity to learn more about interacting with people, living with their shortcomings. The most satisfying thing about having flatmates was that I didn't have to come home to an empty house. The few times I had to stay home alone, it seemed weird. Being able to come home and have small talk with a couple of people before retiring to bed helped relieve the stress of the day in some way.
However, I had to pay the price of that by giving away my personal space. Some folks don't just respect that, they try to be friendly and free and stuff, but they end up invading your personal space. I found it hard to deal with that.
I did end up being friends with a few (not all) of them. Those I could tolerate most, I ended up keeping in touch with them even after I left. Living on my own has made me realize that independence is not all fun as we thought it out to be as kids. It comes with a whole lot of responsibility. If I had to choose, I'd rather stay alone. I do love my alone time." – Lemisolu
__
We were both in need of accommodation, both in school, so we decided we'd pull our resources together to get an apartment. It was basically a case of similarity of interests; we were trying to cut costs. But it wasn't very convenient due to conflict of interests. My flatmate was someone who loved to sing and she could wake up at 12 AM and start her voice training. I'm someone on the quiet side. There were times she'd have visitors and I was really in no mood to have visitors.
The cool part was having someone to turn to when I ran out of resources. However, the lack of privacy and conflict of interests were just annoying.
Still, I developed a closer bond with my friend and became friends with others I didn't know because we spent a lot of time living together. Living alone is awesome though. There really is no such thing as living alone. Privacy is key, being able to enjoy what you want, how and when you want it without having an obligation to anybody.
I'd rather live alone. Although it's probably more dangerous living alone considering times of health emergencies and other security issues, but I'd still prefer to live alone – Anonymous
__
We were classmates in Uni. We weren't particularly close or anything, but I guess the two of us needing the same thing at the same time birthed some kind of camaraderie. I thought: Hey, this person is not a stranger, so maybe it's not a completely bad idea to live with them.
I don't know, I've find it quite convenient. I'm big on alone time, and since we share an apartment and not a room, I get to have my privacy. Just that I can be quite the nudist, and he's always having friends over, so I can't just walk into the kitchen naked to go get pure water or serve my food.
We're sort of friends, I guess. Acquaintances. We chill like randomly, have mutual friends probably because of how we met. But I wouldn't sleep over in his room or anything.
I used to live alone back in Uni and I was able to walk around naked. Also, I ate out a lot. I think, at the moment, this arrangement works best for me. My room is my room and his room is his room. We share common areas but my laptop and TV is in my room and his are in his room. It's very convenient.
The biggest deal for me has been feeding. I don't like cooking at all. Not one bit. I can eat out every day of the week, every meal of the day. But my pocket is not endless, you know. Luckily, my flatmate enjoys cooking. I just buy one or two things and he puts in the labor. Easy. – Niyi
__
For some of us, finding a roommate is as big a deal as finding a spouse. It determines how awesome or miserable the next couple of years will be. So, if you're the quiet, likes-to-meet-things-where-she-left-them or can't-sleep-even-with-the-slightest-whisper kind of person, you'd know how important even the color of their skin is. It doesn't always work out that you pick the perfect roommate though, the best of them happen by chance.
My hostel lets you pick your roommate or you get one assigned to you if you do not have a preferred choice. In my experience your friends are the worst people to live with, so I let the hostel manager decide my fate. He has done it twice and if only he had gotten the second time just as right as the first, I would have two soul sisters.
When your roommate is a lot like you, you might be in for a smooth ride. Just a little bit more outgoing and likes things the way you like them. It is like coming home to an iced chocolate cake and a foot rub after a long day, literally!
However, if you like your personal space like I do, things can get really difficult. You have someone constantly in your face and you'll always look forward to when they'll be out. It gets worse if your roommate is a people-person who always has friends over. So, you're best of friends for a minute, the next you're fighting over something.
The times that I lived alone are sheer bliss. I might miss having someone to talk to occasionally, but I definitely love the space and living on my terms. – Deborah
__
My flatmate and I met at the landlord's place when we found out the landlord wasn't ready to lease the flat out to just one person. We talked and clicked almost immediately. Living together was fun and very easy as we got along really well.
Having someone to talk to, gist and make fun of other people with, plus learning how to be patient was my favorite part of having a flatmate. The inconvenient part was that she wasn't that much of a clean person, but I managed.
We're very good friends and prayer partners in fact (to show you how deep it is). Living on my own is better sha. I actually like living on my own a lot, and I would rather live alone. – Anonymous
***
So BellaNaijarians, please share your experience with choosing your flatmates, living with your flatmates and everything in between. We want to hear from you.