Udochi Mbalewe: My Experience As a Youth Corp Electoral Officer is A Testament That Our Votes Count
As another election day approaches, the question is yours to answer: will you stay at home and let others decide your fate?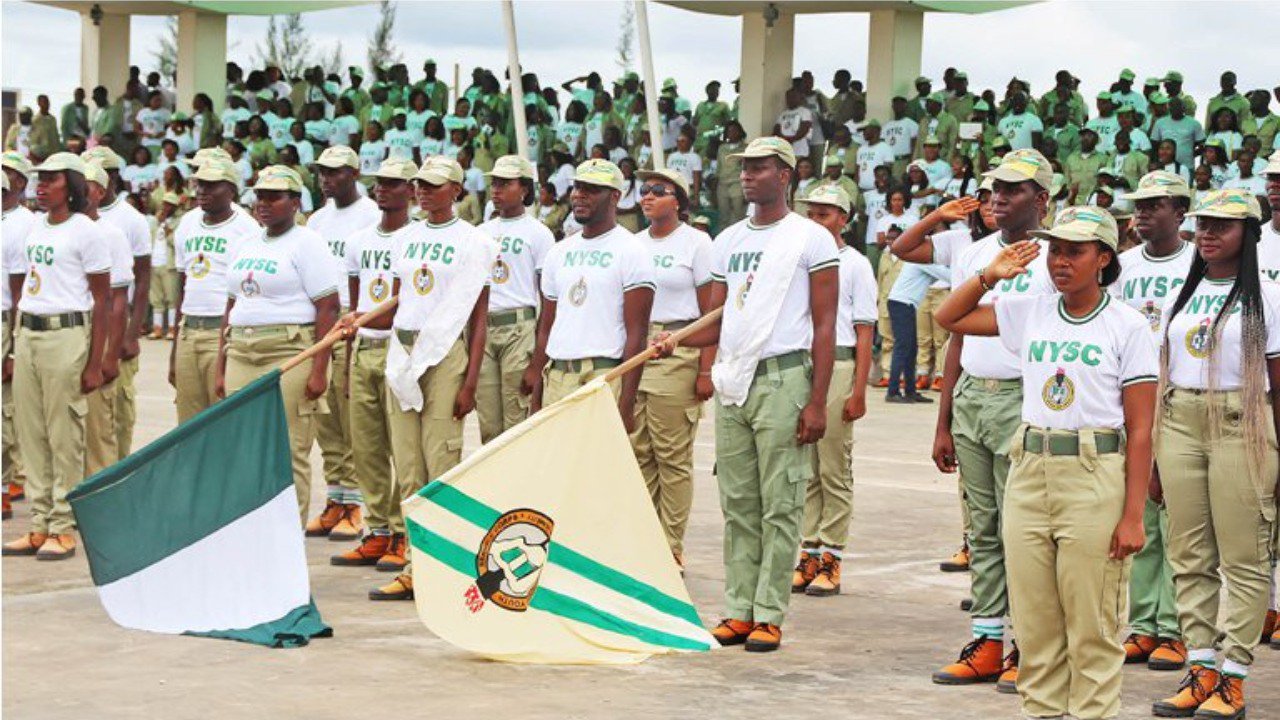 The day before I left my National Youth Service Corps (NYSC) lodge to conduct an election as an electoral officer in the Rivers State House of Assembly election, a dear 'corper' friend and flatmate insisted he performed a protective ritual on me, commonly known as jazz. "It is for protection," he said, "And also for cleansing. I don't want to lose you." I was taken aback. I have lived with him all this while without knowing he had mystical powers. His dark, handsome features, tall frame, and impressive academic credentials – he graduated with a first-class – did not suggest so. 
Although I was initially eager and interested, I knew deep down that I had to turn him down, and that somehow, I would find my way through the potentially dangerous election in Rivers state.
The next day, as I rode in the back seat of the car to the polling unit, flanked by two fellow corp members, I couldn't help but overhear the banter between the driver and the female security personnel whose only weapon was a baton. "Dem no dey do elections for Rivers State na," the driver quipped. His voice was tinged with a hint of bitterness. "Dem don already count am for inside car before the election even start sef," the security personnel replied with a laugh.
The tension in the car was palpable as we approached the polling unit, and I couldn't help but wonder if humour was a coping mechanism or a refusal to face the harsh reality of the situation. 
As we arrived at our destination, we were shocked at the stark contrast to the bustling Port Harcourt city we had left behind. The rural landscape was devoid of modern amenities, filled with thatched houses and no electricity in sight. The only buildings fully developed in that community were the church, the NYSC quarters and that of the House of Representatives members. It was a clear indication that the government neglected this community for far too long.
Yet, the locals came out in full force; a sign that they were ready to shake off the yoke of the poor leadership that had held them down for far too long. And as they playfully teased me with their mismatched PVC cards, their conviction to make a change remained unshaken.
When voting was done, they waited patiently to ensure that each vote was counted. As we counted the votes together, I couldn't help but feel a sense of hope. Perhaps, just perhaps, their votes would actually count this time. 
Suddenly, we heard gunshots and all of us scampered in different directions. My heart raced as I watched my colleague stubbornly clutch onto the ballot box, even as armed men on motorcycles charged towards us. I shouted and pleaded with her, fearing for our safety, but she refused to let go. At that moment, I realised that she was willing to risk her life to protect the integrity of the election.
Then the armed men started closing in on us, and I suddenly felt a surge of panic. What if we were shot? But as if touched by an unseen hand, my colleague dropped the box and we ran for our lives into the safety of the nearby bush. 
But we weren't out of danger yet. We still had to find our way back to the INEC secretariat. We quickly removed our NYSC uniforms, which we had worn over our clothes, and retrieved the election sheet that I had carefully hidden under my cap. With our hearts pounding, we stealthily made our way out of the bush, hoping to avoid any further danger.
After trekking through the deserted streets for more than an hour, confused, lost and tired, we decided to knock on the door of a villager to explain our situation.
After a few minutes, we were on our way in a police vehicle in what we thought was the INEC secretariat. But our relief was short-lived as we found ourselves in the clutches of the current House of Representatives member – surrounded by guns – and forced to write down the wrong number of votes to favour his party.
My friend, the normally outspoken one, was silent, perhaps sensing the gravity of the situation. In a moment of recklessness, I spoke up. I know you think I was brave and bold. I was nothing of such, I was just consumed by sheer thoughtlessness. What sense was there in arguing with these criminals, not when someone had just been shot right before us?
I summoned all the courage I could muster and spoke up, pointing out that the numbers wouldn't add up because the card reader had already registered a different figure. As soon as the words left my lips, I knew I had made a grave mistake. I was certain he would slap me, his face immediately hardened. I scrambled to apologise and promised to write down the numbers as he instructed.
My mind went back to the lessons imparted during the two weeks of election training; to choose life in the face of danger and make decisions later. So I scribbled down the numbers, biding my time until I could think clearly.
Later, we made our way to the INEC office, where we painstakingly documented the events of that fateful day, including the number of counted votes before the disruption by the thugs. We declared the election inconclusive and suggested a new election be conducted, with full protection provided to the corpers and villagers. It was a small triumph in the face of daunting odds, but a victory nonetheless.
This is not a story about electoral malpractice in Nigeria because we already know how that goes. Instead, it's about the remarkable bravery of a people who persisted despite their challenging realities. They dared to hope that the system would still favour them, recognising that the power to choose their leaders is a fundamental right of any citizen and the only chance they have to shape their future.
Contrary to what we've been led to believe, our votes count. Why would candidates go through endless campaigns, and countless advertisements, and spend so much money trying to persuade us if our votes didn't matter?
As another election day approaches, the question is yours to answer. Will you stay at home and let others decide your fate, or will you embrace the mantle of responsibility and seize control of your future?\
***
Featured Image: Dreamstime