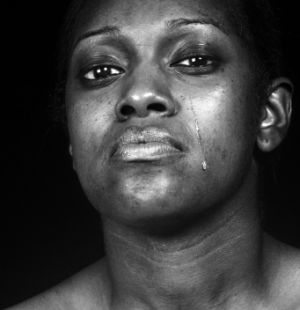 A confused and tired Kazie arrived Ibadan one hour later than her scheduled time of arrival. The journey had seemed short but physically, she had been exhausted for a long time.
It was not her fault. She had been closing late from her office for the past three weeks. The night before she was supposed to travel, she had left the office by 9.30pm. Thankfully, Kola her colleague had waited to take her home. He lived some few streets away from hers.
Travelling was not part of Kazie's favourite activities but this time, she felt she needed a break. She had heard Ibadan was a peaceful city. It was surprising she had never visited. All her life, she had shuttled between Lagos and Enugu.
From Challenge car-park where the bus she boarded from Lagos had dropped her off, she took a cab straight to the branch she was supposed to report.
Kazie was actually surprised by how early the Ibadan branch closed. She had worked at various Branches of the new generation banks all around the country and this was the earliest she had ever closed. "Life is getting better, why did I not ever like to travel", she happily thought to herself as she packed her files and shutdown her lap top.
She began humming Obiwon's "Obi mo" as she swung her well rounded hips towards the door of her office.  "Aunty, are you ready to leave now?" Femi the driver asked as he took both her handbag and laptop bag. He had been waiting outside her office.
"Yes, I am" Kazie replied as she hurriedly tried to squeeze some papers in a small compartment of her laptop bag. She had been having many surprises. This driver not only spoke very good English but was also quite good looking. She had expected to see some elderly man with a thick Ibadan accent, but this was a very welcomed surprise.
Kazie stepped out to the carpark with Femi, they had been walking together, taking same steps like they were walking down the aisle like a bride and her groom. She stole a glance at Femi and observed him from head to toe; he was juggling the car keys with his long, well manicured -looking fingers as he strode along. "This guy is not bad looking sha," she mused, a silent cheeky smile stretching out the corners of her mouth. In his well fitted tailored suit, slightly afro haircut and about 5"9 frame, he looked every inch like a real banker.
"Aunty," Femi was saying, "Have you ever visited Ibadan? He asked.
"Ibadan? Mbanu,"  Kazie replied. "This is my first time and I am glad I came around. This city is so peaceful, a perfect get-away from the hustle and bustle of Lagos."
Five minutes later, Femi was driving out of the premises. Kazie had settled in the passenger seat beside Femi with her seatbelt securely strapped. It had rained that afternoon; and she wound down her glass and breathed in deeply. She enjoyed the fresh and clean smell of rain; it was like a tranquilizer for her.
The roads were quite free from the bank to her hotel in Challenge, despite the fact that it had just rained. The rain had also washed the roads free of the brown, rocky soil which was dominant in the city. Some parts were even eroded. Not typical of Lagos, Kazie observed.
"Where is this place called?" She asked Femi.
"Oke-Ado," he replied. "I want to drive through to Molete then we go straight on to Challenge where your hotel is."
In 10 minutes, they were at the hotel. Femi conveyed Kazie's luggage to the reception and left immediately with a promise to pick her early enough for work the next day.
The Hotel receptionist was extremely nice.  Even though they spoke Yoruba to her until they noticed the blank expression on her face. Unfortunately despite spending nearly half her life in Lagos, Kazie's Igbo upbringing had not allowed her to pick up on any Yoruba whatsoever. Kazie paid her deposit and was shown to her clean and tastefully decorated room.
"These Yoruba's surely have good taste"`. She thought as she switched on the 42inch LCD TV mounted on the wall.  Just as she settled on a channel to watch her phone rang. It was her sister.
"Nneoma, ke kwanu" she started off and spent the next 20 minutes on the phone with her sister.
******
A few days later, Kazie was on her way to the bank with Femi.  Both were silent, the only distraction in the car was Omawumi's "Today na Today" which was playing softly from a Radio Station.  Kazie could not still define the attraction she felt towards Femi, and of course he was aware of it also.
She replayed the previous day's events. Femi had dropped her at the hotel, she suggested he come upstairs to her room, she was quite lonely and needed the company, although she wasn't quite sure the exact sort of company Femi would be.
Her room was on the first floor so Kazie suggested they use the stairs instead of the lift. An awkward silence enveloped them both as they took each step towards her room. Kazie really did feel uneasy about asking a driver up to her room but Femi didn't seem like any ordinary driver. She could feel his gaze on her all the way up the stairs, an electric energy building as they took each step. She reached into her bag to bring out her room keys, her hands seemed to have developed a mind of their own as they kept shaking anytime she tried to put the keys into the keyhole.
"Kazie, let me help". Femi offered. He was wondering why she was acting like she had never been with a man before. Kazie noticed He no longer called her "Aunty".
It seemed like ages before the door finally swung open. Kazie managed to place her things on the chair while she rummaged round her room looking for nothing in particular. Femi was resting on the door, his legs crossed and his arms folded. He continued to observe her as she rummaged around the room like a headless chicken. At first he thought this was a bad idea. What could he possibly be doing in his 'madam's' hotel room? But the tight skirt she was wearing gave him other ideas. Kazie finally settled on the edge of the bed looking at him. She must be crazy. A driver! This is one secret that she would have to carry to her grave. Femi finally came towards her, "should we order something to drink", he asked. He was trying to put her at ease. He really was a sweet guy. "No, I have some drinks in the fridge". Kazie made to get up only to find herself standing face to face with Femi. He kissed her then. His kiss was soft, simple and sweet. She put all common sense aside and kissed him back. Their lips locked in the madness of their union. He ran his finger through her hair as he begun burying kisses at the nape of her neck.  Kazie slowly began to forget who and where she was.
A soft tap on the door brought her firmly back to her senses as she pushed Femi aside and answered the door.  "Who is it" she said half annoyed by the interruption. "Aunty, I don bring your clothes o." Kazie had forgotten all about the laundry man in the hotel. He had promised to get them back to her that day by 7pm. She checked her wristwatch, it was ten minutes past seven. Hurriedly, she smoothed her clothes and hair, and began searching for her wallet.
Barley five minutes later after she had dismissed the laundry man, she turned back into the room, Femi was still in the position she had left him, patiently waiting for her so they could continue what had been started earlier.
Kazie shocked him and even herself.
"Femi, please leave my room and don't forget to come back for me tomorrow morning".
Femi looked surprised only for a second. He picked up his car keys from the bed and made for the door. 'Goodnight Kazie' he said in an almost mocking tone.
Kazie didn't reply. She shut the door firmly behind him. Later that night as she went to bed she wondered why she felt so disturbed about the night's events. Was it the guilt of being with a driver or was it the fact that she hadn't allowed things progress further? What ever the case she needed to return to Lagos quickly! She had clearly left all her senses there!
This morning, she had behaved as if nothing had happened. Thankfully, she was leaving for Lagos the next day and she could quickly put the whole sordid events behind her and go on like nothing ever happened.
Femi was making a telephone call. He was obviously talking to a woman. She wondered who it was. She felt a tiny jolt of jealousy. "What is wrong with me, God!!!".
Kazie decided to engage Femi in a chat.  This might clear the situation and perhaps, they would both go on like nothing happened.
"Femi, I was just wondering, you are a graduate, why are you doing this for a living?" Kazie asked carefully hoping she would not hurt his feelings.  Femi was surprised. He wondered why she had not asked him until now, besides he felt they ought to talk about what happened the previous night.
"I graduated five years ago but I couldn't get a job, this is the only job I could get. So I decided it was better than nothing". He replied matter of factly. He was about to end the story there when he glanced at her from his rearview mirror. She really did look beautiful this morning. She had packed up her hair and was wearing a different shade of lipstick.
"Maybe you should try moving to Lagos, there are more jobs there". She replied. "I wish it were that simple Kazie", Femi continued. "My predicament started a long time ago, I am the most successful of my siblings.  I have never believed in karma but I can say, mine is a clear example if people believe or not."
Kazie was intrigued. Femi paused for some seconds.  "I don't know why I am telling you this."
"Never mind, Yes, yes, what happened? A very curious Kazie stared at Femi. She was twirling the loop of her right earring, a habit she did when she was engrossed in something.
"My Father got a job as Security guard in Lagos about twenty years ago with an Igbo family living somewhere in Ojota. The job did not last. He was sent out dishonorably ten months after. My mother died two weeks after he came back because of what he did." Femi exhaled deeply.
"Ewo, sorry o, what really happened," Kazie was becoming impatient. They were close to the bank and she wanted the full gist.
"My father did a very bad thing". Femi let out a deep sigh and continued with his story. "The family he worked with in Lagos had three children, all girls. My father once sent a letter home describing the hospitality of his boss. He also commented on how beautiful his daughters were. At first we thought nothing of it"
Femi suddenly realized he was about to say a bit to much. Why was he telling his family story to a woman he barley even knew. Sensing his hesitation to continue with his story, Kazie reached out and touched his shoulder from the back seat of the car. "Its okay Femi, you can tell me. Sometimes it helps to talk about things". Femi was unsure how discussing his family would help, but he continued.
"After a few months, my father's letters stopped coming. My mother was very worried and so sent my fathers older brother to go and check on him. When he came back he told my mother that my father had been arrested".
"Arrested? What for"? Asked Kazie? "Did he steal his Oga's car"? Femi's grip on the steering tightened. "No, for rape. He raped his Oga's three children. They were all less than 10 years old". Even though he couldn't see her, Femi could feel Kazie's eyes burning a whole at the back of his neck.
"Jesus." Kazie finally said. She could feel her head spinning. Her brain told her that the car had now stopped in front of the bank but her body felt like she was moving in various directions.
"My father died four years ago' he always said he knew a curse had been placed on his family." Femi added.
Kazie suddenly wished she had never asked Femi any questions. In fact she wished she had never met him. She wished she wasn't in Ibadan seating in the same car with him. Despite all her wishes, she had one vital question to ask.  Femi was looking at her from the rearview mirror.
"Femi, is your surname Oni"? Kazie finally asked, her voice a hushed whisper
"Yes". Femi replied. He had now turned to face her.
"Was your father ever called "Baba Today"?. Kazie asked again, this time closing her eyes.
"Yes, that was my father. How did you know?"
Tears suddenly began to roll down Kazie's face. Her eyes were still shut. She could not bear to open them. "Kazie what's wrong, why are you crying". Femi asked. He knew his story was sad, but not that sad. He reached out to hold her.
"Don't touch me". Kazie replied. "Don't lay a finger on me".
"But why are you crying", Femi asked now more confused than ever. He really wished he hadn't said anything
Kazie swallowed what seemed like a fist full of saliva. Her mind contemplating what her lips were about to say. "Your father raped me and my sisters". Kazie replied. She was looking at him now. Her eyes burning with the fire of past memories.
"What"? Femi replied. His hands instinctively reaching for his head. No, this had to be a joke! But the look on Kazie's face, told him otherwise.
Kazie grabbed her things and opened the door. Walking towards the road, she stopped a bike, "airport" she said. She had had more than enough of Ibadan.
Photo credit: http://www.mentalhelp.net