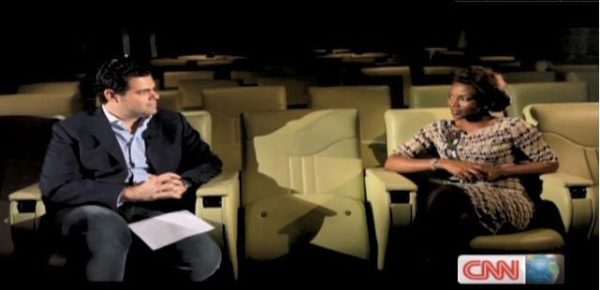 BN featured a clip of Nollywood star Genevieve Nnaji's interview with CNN's Pedro Pinto for African Voices. Now we have the complete interview.
The interview aired on CNN International this weekend and was filmed in London when Genevieve was in the city for the premiere of her new movie "Mirror Boy".
We get to see Genevieve without makeup (brave!) as she gets ready for the premiere, after that she sits with Pedro for the interview. It was definitely an insightful interview as she discussed her career, Nigeria and much more.