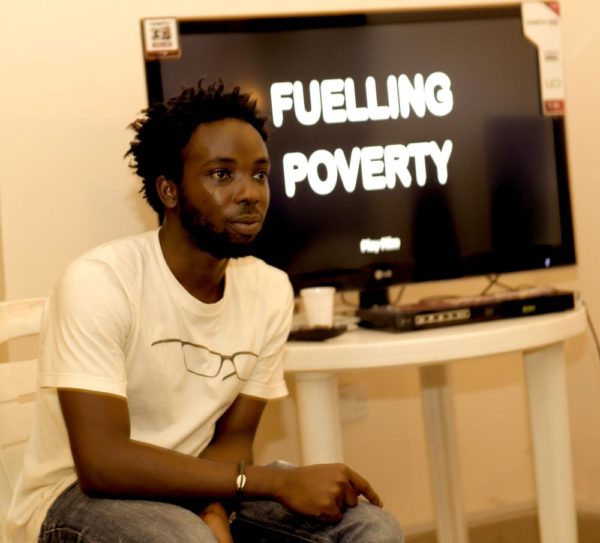 In January 2012, Nigerians went all out to protest the removal of fuel subsidy and generally bad leadership. It was an impressive to see many Nigerians, cutting across a wide demographic of people coming together to stand firm for what we believed in.  Many have argued that it was all for nought, but I don't believe so. It is in the unity that we exhibited that   is the evidence that there's truly hope. Indeed, it was more than just the removal of subsidy. It was a time when we showed unity in diversity.
In this educative documentary by Ishaya Bako, called "Fueling Poverty" the history of the petroleum subsidy and the proposed removal is shared.
According to the press release sent by the producers of the documentary:
"The oil subsidy placed on petroleum products by the Nigerian government was meant to provide a much-needed relief on the cost of living in one of the most complicated countries in the world. However after a probe by the House of Representatives, it was revealed that about seven billion dollars was stolen from the Nigerian people in one year from the same program that was meant to provide relief for them. It is quite possibly one of the most daring frauds in history."
The documentary seeks to educate Nigerians, home and abroad on the oil subsidy scam and the ensuing probe. Made by award winning director, Ishaya Bako, the film takes us from the deliberations between the govenment and the civil society, through the January 2012 protests, to the "Farouk Lawan V Femi Otedola" scandal. With commentaries from Femi Falana; musician and activist, Seun Kuti, social entrepreneur – Japheth Omojuwa, former minister to the FCT, Mallam Nasir El-Rufai and other other social commentators.
The film is funded by the Open Society Initiative for West Africa (OSIWA).
Watch the documentary here.