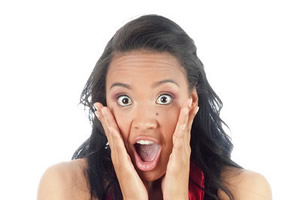 When you've had a really restful and somewhat exciting weekend, it would be in very bad taste to moan about the arrival of Monday. Last night was an absolute blast! Ladies and gentlemen, Omawumi's "Lasso of Truth" concert was fantastic! In the Rubbin' Minds interview with Ebuka Obi-Uchendu, she promised that the audience would feel a myriad of emotions and she did not lie. I was screaming in excitement when she performed with 2Face Idibia, I was awwing when she did the song dedicated to her Mom. I think I felt my heart beat twice as fast when she brought up the writer and composer of "Bottom Belle", an 83 year old man she found in Enugu and when she did the "No Woman, No Cry" with Tiwa Savage, Seyi Shay and Waje… I was simply speechless. Suffice it to say that you need to go and buy the Lasso of Truth album. It's on iTunes. Honestly, I love and respect Omawumi's hard work and she put up a fantastic event last night.
Sometime during the show, she stepped to the back of the stage and said "make I see if my surprise don ready" and then a few minutes later, Onyeka Onwenu came on stage and performed her song "Ekwe" along with Omawumi. It wasn't really a surprise actually. Onyeka's name was on the line up and by the time the dancers came on stage, their costumes were an indication of the song that was about to be performed. Surprises can be really good and exciting when they're executed well. We see pictures of surprise birthday parties, surprise engagement parties, surprise baby showers & surprise bridal showers.
The idea of surprises, as the name goes is that the "surprisee" is completely unaware of what is about to go down. Sometimes it works out perfectly and sometimes it goes unbelievably awry! Some people are not fans of surprises so they tell you outrightly, please don't plan any surprise for me. When we were busy planning my friend's bridal shower a few years ago, she pulled another friend aside and said "please if you people are planning any surprise, tell me so I can at least dress fine!".
On a baby shower group convened for a friend, the party planner had reeled out a list of things she had put in place for the surprise party. We were to contribute a certain amount of money, the date had been chosen, venue chosen (the home of the expecting mother) and other ancillary details were issued out.  The plan had been made for the expecting mother to be taken out of her house for a night of pampering with some friends and then, someone in the group said "Oh! B was talking about the baby shower last week. She knows you guys are planning a shower". It was almost hilarious at that point. Essentially, the essece of the surprise was nullified. I knew the "surprisee" found out about the shower weeks ago but it wouldn't do to hurt the feelings of the Shower Planner. She had already been told to rehearse her surprise look when she gets to the venue of the shower. So upon the revelation that there was no more surprise, I asked "Can we bring her in now to have her input into what she'd ACTUALLY like?"
Some people find surprises really cute. I mean, after I recovered from my almost-coronary when the BN team orchestrated the recent surprise, I thought it was an absolutely beautiful thing to that was done.  My friend, who got married on Saturday was proposed to at the cinema and she was absolutely surprised when her face came up on the big screen!
I hope you guys have a beautiful week ahead, filled with pleasant surprises. Don't forget to share your thoughts on surprises. Do you like them? Do you think they have a tendency to go wrong and would rather do without them.
Stay safe, be happy, be strong and don't forget to buy Omawumi's Lasso of Truth!
Love, Peace & Cupcakes!
Toodles!
Photo Credit: allianz-ent.com