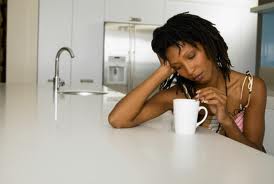 I woke up a little after 4am this morning and started thinking of work.  There was a certain buzz that comes with when a new week begins on the first day of a month which also happens to be the beginning of the second half of the year.  Then there's the extra buzz that comes from having had a little too much champagne to drink the night before.  So, the combination of both factors is the reason why I'm writing this banter at 4.50am this morning. I feel so pumped. I can almost tell the rest of the year to bring on whatever its got… I'm ready to take it on. Let's hope this initial gragra doesn't die with traffic on Ikorodu road.
So, let's talk about the champagne I drank last night.  When you're single past a certain age, everybody and their dog tends to have an opinion on why you are single; and you hear "you don't go out often" or "you go out with too many friends. How will you meet people?". So, bearing these in mind, I decided that this weekend, I was going to drag my head out of the books and actually go for the EbonyLife TV launch… ALONE! I got to Eko Hotel in my really nice gold dress and matching gold shoes at 6pm. I took a deep breath and walked into the lobby, holding my breath the whole way. Going to an event is a scary venture for me… really scary because I have to sit through more than 2 hours just twiddling my thumbs or pressing my phone to dispel the awkwardness.
The agenda yesterday was cocktails for 30 minutes before the event started. I can handle 30 minutes. However, the cocktail lasted for over an hour so I was going round and round the really tight space trying to find someone, anyone I knew just to chat with. I gave up and just found one corner to perch and sip on my cocktail and experimented on canapes. I honestly didn't mean to be anti-social but I find this awkwardness every time I have to go out alone. Luckily, my Blackberry was charged so I could communicate with the outside world.
I lamented to Tolulope about how much I hated being alone and she said my being on the phone was making me unapproachable. She suggested I talked to someone. I looked around, everyone was in groups or in pairs. Won't it be rude if I just go and join some random person's conversation? I told her I couldn't wait to get inside; at least, when I'm sitting down I could bring out my Kindle and read my Marie Claire.
When we went inside, it was worse. On the table, I had three girls giggling and speaking in different flavoured accents on my right. On my left hand, I had a couple who looked perfectly fine with keeping each other's company. I grabbed my phone again to lament. "Oh God! I'm bored out of my brains. At this rate, I'm going to meet Kola and beg to help him take photos."
"Talk to them now? and put your Kindle away. That's anti-social."
"No. It's keeping me company"
It was in the middle of the chat that the lady on my left leaned toward me and said "You look really lonely." I almost screamed "Hallelujah".
She was so nice and friendly. She asked what I did for a living and introduced me to her husband. It was a really lovely evening from that point till I remembered I lived on the mainland. It was time to go home. But honestly, this thing happens every time. It's the reason I don't like to go to movies or weddings alone. When I told my friend that I'd never do this again, she said "It's because all you Lagos people like to form for yourselves too much. What is wrong with starting a conversation?"
What do you guys think? Am I weird? How do you deal when you have to go for an event/party alone? Or when you attend a wedding where you know just the couple? Do you enjoy yourself? Some people say it's good to move around solo to max out your enjoyment… is it true? I've never experienced this oh. I always end up being a wall flower when I'm somewhere I don't know anybody.
Okay guys! Have a fantastic week ahead. Let's start Q3 2013 with a bang! Go out there and be the champ you are!
Peace, love and cupcakes!
Toodles!
Photo Credit: flavorconnect.com