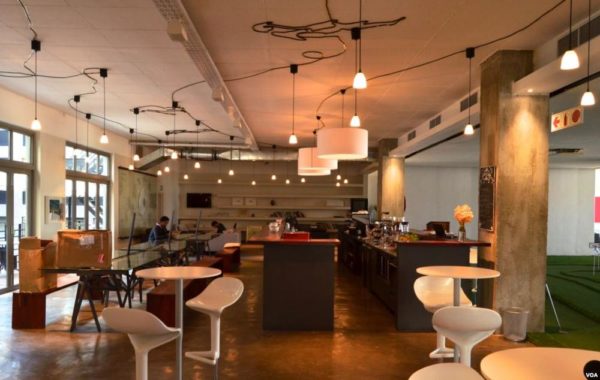 If this were to be a university course, perhaps an apt title would read, "Renting 101 in Nigeria" or 'Fundamentals of Renting in Nigeria'.
I have come across acerbic tales of renting an apartment in Nigeria and this has lead me to write because I believe many people out there will glean nuggets of information herein. A lot of folks have fallen prey to the caprices of the so-called "Estate Agents" and landlords in Nigeria hence the need to bring this to the front burner.
Recently, a family friend 'lost' a substantial amount of money to a so-called 'estate developer' that absconded with his money and that of five others. If my experience in renting an accommodation in Southwest Nigeria is anything to go by, then the unity of this country and the often bandied cliché 'One Nigeria' is grossly exaggerated. We surely have a long way to go! It beggars belief that a Yoruba landlady will bluntly tell a prospective Igbo tenant that it is over her dead body to rent her house to an Igbo man. I guess some Igbo landlords reciprocate the same gesture towards the Yoruba's too.
That a Yoruba landlord had issues with an Igbo tenant does not mean every prospective Igbo person will be a bad tenant and vice versa. I'm not trying to hold brief for Igbo folks or fan the embers of ethnic vituperations and jingoism here. Yes, there are bad ones; same also applies to other tribes. Rather than judge everybody with the misdeeds of others, we should relate with people on a one-on-one basis. There is no gainsaying the fact that searching for and renting an apartment in Nigeria is an arduous task.
Tenants are unwittingly constrained into living in a rented apartment for upwards of 25 years with no plans of moving out sooner than later. A next door neighbor I know has lived in a two bedroom apartment with his family for about 27 years and he does not seem to be in a hurry to move anytime soon. These folks don't enjoy the attendant insult and crap that comes with this type of scenario but they have no choice. Devoid of the financial muscle to pay two years or more rent in advance plus the so-called 'deposit', 'commission', 'agreement', 'damages' etc, many tenants stay put in their current abode.
In some places/cases, prospective tenants are asked to pay for PHCN (electricity bill) in advance! Contrast this with what obtains in most Western or even some neighboring African countries where tenants are required to pay just one month rent in advance and probably an equivalent amount as deposit.
It is common practice to see/hear people testifying in church, singing praises because they managed 'by fire by force' to move or rent a new apartment.
This 'accommodation wahala' as it is popularly called in Nigerian parlance, is sequel to the fact that there is a dearth of a viable National Housing or Mortgage Policy hence there is a plethora of tenants chasing few apartments in Nigeria. People are left to fend for themselves.
The Lagos state government took a bold step by enacting a 'Tenancy law' which has generated a lot of debate. A lot of tenants are ignorant of the dictates of the law; those that are in the know may be desperate for an accommodation and will not fight for their right.
It's a big jungle out here, like they say in Nigerian parlance: shine your eye well well! So let's move on to the important things to note.
Ensure You Are Issued a Receipt
Please ensure you are issued a receipt when you pay for an apartment even if the apartment belongs to a family friend. Don't leave anything to chance because people can be funny over here. The same applies when you renew your rent; ensure your payment is receipted. If your payment is not receipted, there is no prove of your payment should things metamorphose into a legal issue. Never assume because you lived there amicably the first year therefore it will continue to be like that. Some of the landlords/landladies will be nice to you the first year but will like to frustrate you subsequently so they can rent the apartment/shop to a new tenant that will pay them another round of 'agreement', 'commission' 'deposit', 'NEPA' etc.
Ensure You Have a Good Access Road
Ensure there is good access road and probably proximity to a bus stop. There are areas you live in and you have to be changing your car tyres often, not forgetting the time you spend on traffic to and fro. Proximity to a bus stop is also important especially if you don't drive otherwise you need to take a bike to the nearest bus stop before you then board a bus to your destination. By the time you add your rent and what you spend on 'Okada' (bike) to and fro your nearest bus stop, it will be substantial.
Get A Pre-Paid Electricity Meter
It is highly recommended that you have a pre-paid electricity meter in your apartment. I guess this applies mainly to those living in flats etc not in a typical 'face me, I slap you' where occupants share a single electricity meter. A lot of houses in Nigeria lack an electricity meter so they are at the mercy of the PHCN that unilaterally estimate and allocate amounts to be paid as electricity bill. Many of the landlords, especially those ones that live in the same premises with their tenants, seldom show tenants the electricity bill. They will tell you the amount to be paid each month and God bless you; you want to argue with them.
Also ensure that you do not inherit outstanding enormous bills (PHCN, LAWMA, Water) etc from the previous tenants.
Avoid Crime Prone Areas
Avoid very notorious and crime/crises-prone areas. Security and safety of lives and properties cannot be guaranteed anywhere in Nigeria but there are areas that have a semblance or iota of Security and Safety. Yes everybody cannot live in Lekki, VGC, and Banana Island etc. Beware of notorious hot-spots that have a history of high crime rate and are riot-prone. This hot spot issue is not just a Nigerian thing, it exists everywhere. For instance in England, Moss Side in Manchester is noted for drive-by shootings, drug dealing etc. In Lagos, Mushin is synonymous with high rates of thuggery and criminality. Apart from the inherent danger, kids risk imbibing some of the negative tendencies in their environment.
Don't Pay the Agents Till You're Completely Sure
If you are using the services of the so-called 'Agents', never, I repeat, never give them the total amount for rent until you satisfy yourself that the apartment is truly vacant and have not been paid for by another prospective tenant. During negotiations with the 'Agent', subtly suggest you will like to speak with the landlord. His countenance will tell you whether there is something fishy. It's preferable if you can rent directly from the landlord, some of them, especially the enlightened ones will not insist you pay them 'commission', 'agreement' etc. I unwittingly invoked the wrath of a particular landlord when I suggested to him that I was not expecting to pay 'commission' and 'agreement' since I got the apartment directly from him and not through an Agent. It's safer for you to remit the rent fee to the landlord's bank account at least your teller serves as prove of payment.
Read the Tenancy Agreement Very Well
Tenancy agreements and Quit notice angle. I have come across a lot of them; most of them are skewed in favour of the landlord and meant to intimidate the tenant. I came across a particular tenancy agreement which reads: ''…you must not come back or knock at the gate after 10pm; you must not use a gas cooker or electric cooker, 'the tenant hereby agrees to be served a one month quit notice if the landlord wishes to take possession of the house'. I also came across another tenancy agreement where the landlord said he can enter the tenant's apartment ANYTIME he wishes to check the condition of the house. This is a bit too far.
I am not a legal expert but I am pretty sure that the Tenancy act/law and the Constitution supersede all these hogwash some landlords bandy as 'tenancy agreement' or quit notice.
Unfortunately a lot of tenants out there are oblivious of their rights and the dictates of the tenancy law. Tenants that are cannot hire a lawyer can seek help from the Public Defender Office or Citizen Mediation Centers. With the advent of the Lagos state tenancy law, the era of a landlord giving a tenant one week or 28 days quit notice has gone. The tenancy law also forbids landlords or their agents from disrupting essential amenities: electricity, water supply etc to the tenant.
That's all for now. I will be back with the concluding edition of this series. Keep it locked to BellaNaija.