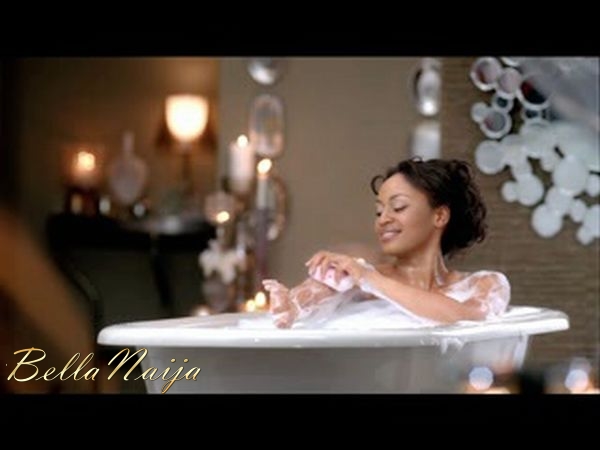 On Valentine's day, I took my lonesome self to the cinema – for two reasons. The first reason was that I really needed to go for a run. The second reason was because Monuments Men was opening that night in my city. I figured, why not kill two birds with one stone. So, I pulled on my most comfortable pair of jeans, found my my sneakers and off I went. The euphoria of what I was actually doing (going to see a movie, ALONE, and the debut being on Val's day) didn't allow me realize that I'd forgotten my hooded fleece. By the time I got back upstairs, I remembered something, and then something else… next thing I was going to be late.
I sprinted to the cinema! First thing that set me off after all that running was the fact that there was a queue. Argh! I should have just done a brisk walk. I eventually consoled myself that the run meant I burned more calories and I could mess around with a Muller Corner later that night. Eventually, we got in and then it came… no, not a barrage of trailers… a barrage of commercials.
As I sat there, I wondered how many people actually got a telephone contract because 5 versions of Kevin Bacon said so. To my understanding, people paid for what they wanted because they either wanted it or because there was a bargain in there… somewhere; or for some other sentimental reason.
In what seems like a lifetime ago, my dad worked at Lever Brothers (I think they're called Unilever now). As a result of that, we used only products from Lever Brothers – Lux, Sunlight, Blue Band, Close-up and so on. Imagine how we felt when with every commercial intermission during Checkmate or Behind The Clouds, one only wondered what Imperial Leather smelled like… or even Joy soap.
I couldn't wait to leave home just so I could buy Imperial Leather soap. As I grew older, my purchasing decisions were often determined by my purchasing power. Other times, things I bought were based on having tested them at one friend's place or the other. However, I don't recall having bought anything based on adverts I have seen. For instance, I have used Clean & Clear Facial Scrub and Wash for over ten years… simply because one time I went for a sleepover and I used it. Nice. I found out that YemYem Stores stocked it and I've not looked back since then.
You see, I have always wondered about the wonders of advertising and the amount of money that is spent on brand promotion and development. With every episode of Mad Men that I have watched, my admiration for creatives in ad agencies has grown greatly. But, I wonder how much of these brilliant ads get converted into consumer purchase. Someone recently told me of how his roomie in Unilag suddenly started buying Delta soap because of the pretty babes that were used for the commercials. Another friend talked about how she was so enthralled by a Three Crowns Milk ad that she hopped to the shops the next day to buy it. Another friend said she's really indifferent to ads. According to her "Except it's funny or something, it doesn't interest me."
In Nigeria, we have a lot of not-so-intelligently retarded really conceptualized ads. Most of them are backed by companies with enough money to get them airtime. One wonders if they're made based on an assumption that the IQ of the target audience is limited. Surely we've come a long way from the days of the adverts that are made with sing-song catchy themes. Remember the Premier Soap advert? 'Premier the one soap – the two soaps in one soap – that's Premierrrr.' This was an ad that ran from the mid 80s to the mid 90s. Fast forward to 20 years later and we replaced the Premiere soap ad song with the Cowbell ad song. Or the Indomie one.. Bam bam la la… bam bam la la la Has anyone actually bought Honeywell noodles or wheatmeal because of those ads? I mean… really? Guys! Really?
Someone commented that the idea was to target children, who in turn implored their parents to buy. My response was "Children of today are enjoying oh! If I told my mother I wanted Pepsi because Wizkid and Tiwa Savage were on a billboard, I don't think they'll be able to pack my remnants from the ends of the earth with the kind of slap I'd get." Another person said the ads are targeted at consumers in the rural areas and as a result they have to be as basic as possible and that resonated with me.
Anyway guys, please share some of your favourite ads with me. Do ads influence your purchasing in anyway? I think some ads are really cool and innovative. Remember when GT Bank was unveiling their Orange Cube logo… they had a nice campaign leading to the unveiling. Would you go to a certain fertility clinic because they have a really cool and innovative commercial on TV?
Let's have some fun this morning.
Have a fantastic week ahead. Don't let anybody put you down, or frustrate you. Live healthy, eat healthy and be happy. Please. Too many people are dying from undetected high blood pressure.
Special thanks to all the members of the TalkNaija crew who pitched in and contributed last night when I wondered if there was any viability to this random topic. Love you guys a whole lot!
Peace, love & cupcakes.
Toodles!
Commercials from the 80s

Some more commercials from the 80s

Commercials shown on ABC in the 90s

Ads from today