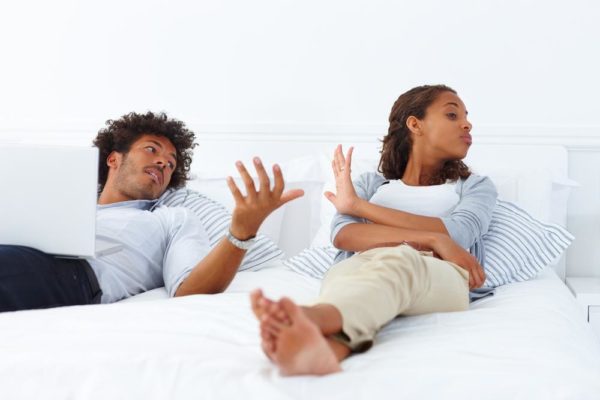 Do you know that feeling of stark loneliness that hits you when you've been away and you come back to an empty house? I'm currently struggling with a bout of something like that. It doesn't help that I had an absolutely fantastic weekend, because that in itself makes the bareness of my room even more hauntingly cold.
A few weeks ago, I was thinking about my life and how I survived on Sharwarma and Indomie noodles during my Law School year. Of course, as my mind drifted to food, I sent a message to the one person who can make talking about food seem like we're about to place Nigeria's flag on the moon – Dooney! By the end of that day, a weekend getaway was planned. The weekend was a BLAST! It wasn't like we went anywhere, but the bants, and attempts to get me to fall off the fitness wagon were memorable. Oh, and I met a talented Nigerian dressmaker who's currently on a reality TV show. Super zinged about that!
I got home and I wanted to go away again. I said so to, my friend Tope, during our Sunday compulsory catch-up call. "I'm lonely sha!", I moaned. After laughing at me unsympathetically (Yeah, I have evil friends), she asked me what I was looking for. I said, "Someone to come home to and tell about my weekend with the lovely Dunni Obata. Someone to try my new Kale discovery on. And it doesn't have to be a boy."
And with that, we launched into the analysis of guys in our lives. We came to the conclusion that eX, whY and Zee were just ' not serious guys'.
However, it got me thinking about what the test of seriousness was. I've heard a lot of guys say that they stopped talking to certain girls because the girls were 'not serious'.
Is seriousness measured by the steps one takes towards the hallowed halls of the commitment of marriage? Or is it measured by the length of time of being together?
My cousin dated her husband for over ten years. And I remember how much lip she got from people who kept asking if she was sure her man was serious with her. I mean, they started dating during her Diploma days at Unilag. At what point would he have married her? They were both at Uni. Then there was Law School and NYSC…
Someone once said that if a man wasn't talking marriage by the end of the first year then she was taking a speedy stride out of the relationship. On the other hand, there are some people who believe that picking baby names together and meeting family members is the way to measure seriousness.
Maybe our idea of 'seriousness' is actually overrated. As the saying goes 'If it ain't broke… don't fix it'.  I heard a story recently of a couple in a happy relationship. The girl's mother afraid that her daughter was eating the 'forbidden fruit' (which she was of course), started clamouring for the guy to do the right thing. Prior to her Mama's interference, she was happy. The dude too… was happy. After her mother nudged her in 'the right direction', she started getting irritated at the guy's seeming tardiness and unseriousness. "If you like it, you should put a ring on it". The little frictions they never had started cropping up. She stopped doing the nice things she used to, claiming that he wanted to get the milk for free without buying the cow. He, on the other hand, didn't get where his loving and sweet girlfriend had disappeared to. The loving relationship hit the rocks and they parted ways… because she wanted 'seriousness'. Her friends consoled her that he really wasn't meant for her if he couldn't back up his "I love you" with "Marry me".
And this 'seriousness' thing is not within the exclusive purview of women too. A few years ago, my JoJo was told that her inability to carry plates to the kitchen was a sign that she was not 'serious' about this Journey to Matrimonial Nirvana. The man wanted her to show more 'Iyawo ile' (Housewife) traits. I guess some girls are skilled in the art of morphing as appropriate.
So tell me, how do you measure seriousness in an individual you're dating? Is it by how long he/she sticks around? Is it by the things he/she talks about? Is it by whether the girl is 'still wearing skinny jeans' (yup, heard that too!). Let's have some fun this morning and swap stories!
Have a great week ahead. Remember to smile and put a positive spin within the sphere of your influence. Special shout out to Dunni for all the tender loving care I got this weekend. Chic used a hot water compress to soothe the pain from my shin tear. I was howling like a crazed woman but she kept pressing. The pain is a low throb now, but I'm so glad she did it. Thank you so much Dooney!
Peace, love & cupcakes.
Toodles!
Photo Credit: enlightenedlove.wordpress.com
_________________________________________________________________________________________
Atoke – Writer | Lover | Noisemaker. Twitter – @atoke_