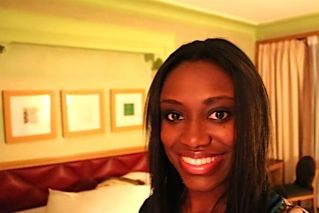 I think I have Isio Wanogho to thank for this. It has been a tradition of mine to up sticks and go somewhere warm for my birthday which is smack in the middle of winter. Last year, I was dragging my feet about it, until I saw pictures from Isio's holiday to Mauritius and I was re-invigorated. I always have a 3, max 4 hour flight frame for short holidays. No point sitting on a plane for upwards of 9 hours, only to spend a week. I might as well go to Lagos. After scouring the map of the Middle East and North Africa (the only options that had decent weather outside of the warm European countries I have already visited)
Jordan, Oman and Morocco came out on top. Immediately, we chose Jordan but their visa conditions for Nigerians, Chineke, you would think it would get me free pass to see the King of Jordan. Oman's consulate's website may as well have been written in Chinese, for all the information it offered, so I chose Morocco because their visa conditions were a breeze. Marrakech to be precise. I was so excited for my trip, not knowing it was going to be the holiday from hell. How so? I'll give you a little background story.
The term African time was invented because of me. I am notoriously late. This time I told myself I would leave the house early, I had a plan mapped out to raid the Mac stand (I had Ruby Woo on my mind) and perfume shops.
I am a nervous flyer you see and it doesn't help that I always get to my flight late, by the time I get to my seat, I am already frazzled with my nerves shot to hell. With no time to compose myself, we take off (my absolutely worst time of a flight) and the entire flying experience goes downhill from there. Once I land, I thank The Lord in 7 languages (wait, I speak only 2) and congratulate myself for surviving the worst flight ever. I wonder what will happen when I do face the worst flight ever. Maybe I will finally get to be on CNN, but it will be as a Nigerian woman who went berserk on flight.
Anyway, I told myself this time all that won't happen. I was meeting someone there who was flying in from another continent, I had envisaged myself all smiley, cool, calm and collected and not the tired, uncommunicative grouchy Dunni. I would get to the airport early and mentally prepare myself for flying. Alas, the holiday gods were having a laugh on my behalf.
I drove to the prepaid airport parking area, dropped the car keys and hopped on the shuttle bus to the airport. During the drive, I checked my ticket to congratulate myself for being early. When I opened the page, I swear my heart stopped. It must have, because it felt like an out of body experience, and I could see myself in some alternate reality screaming. I was going to the WRONG AIRPORT. You know how you try to convince yourself that the words on the paper just can't be true. How in the world did I not realise that I was taking off from Stansted airport.
Why and how did I buy a ticket taking off and landing at 2 different airports? I was asking myself questions faster than my brain could process. It got worse; I had less than 2 hours to my flight and I was heading to an airport in the opposite direction. That shuttle ride felt like the longest drive of my life. I kept checking my phone with shaky hands (by this time, my entire body was trembling) for the route to get to Stansted. The train route had like 3 changes and knowing Transport For London, I wasn't sure I would make it, plus I couldn't guarantee that I wouldn't get lost in the maze of the underground trying to find the next train. Okay, I will drive there, oops wait, I just parked my car. Alright, I would rent a car, after all it is just a 1 hour 25 minutes drive, it shouldn't cost that much. Oh dear, when I got to the car rental place, the price gave me a migraine. It was going to cost me double the price to rent a car (because I was dropping it off at a separate location) than airport parking for 7 days. Okay, should I just buy another ticket taking off from Gatwick?
The next flight was the day after, at 8.30pm plus it was even more expensive than renting a car. By then all my systems just shut off and I mumbled through signing the documents. The guy over the counter said you look like you've just got some bad news, are you sure you are okay to drive, coffee or anything, or just sit down and relax. I told him sorry, I am at the wrong airport, my flight takes off at 12pm, this was 10.05am. I got the keys and drove like a bat out of hell. It didn't help that the route to Stansted airport was right past my neighbourhood. I actually screamed in pain. 20 minutes into the journey, the curse of the M25 came alive. A bus had broken down on my route. Just my luck. If I was the type of person who cried easily, I would have been bawling majorly. I just sat there telling myself – 'How? Me the master planner'. I plan vacations for friends as a hobby, I am known as the travel agent. Visa, holiday destinations, hotels, just ask me. How on earth did this happen? A 10-minute drive took almost 40 minutes. I finally got past the stupid bus and drove at 90 (er the speed limit is 70). I just kept praying some police car would not stop me otherwise, you would have seen me on TV going through a high speed car chase.
Finally I got to Gatwick and the stupid SatNav took me to the wrong part of the airport. In fairness to it, the guy at the counter told me to ignore the SatNav, look out for the signs for rental car drop off and follow it. By then, my memory had wiped off and I just sat there, this time willing myself to cry. I was finally at the airport and I didn't know where to drop the car. Besides I was trapped in a parking lot that needed me to walk like 10 minutes to go pay for parking. At that point, I just gave up, only to see the parking attendants patrolling the lot. I explained myself and they turned off the barrier to let me pass. Phew!
5 more minutes of driving, I got to the drop off desk, and the guy said 'Oh wait madam you have to let us check the car'. I told him to get lost. I have signed off the forms, nothing happened to the car, besides you guys took a deposit from me. I ran with my luggage through departures, jumped the queue like the Nigerian that I am, apologised profusely that my flight was at 12pm.
Luckily they let me pass and I was praying fervently, hoping I did not forget any liquid items in my luggage or I'd truly be screwed. I went through security, found my gate on the board and it was already flashing Final Call. Just my luck, I needed the underground transit to get to my gate. It left just as I was getting there, the next one was in 2 minutes. By this time I was praying in Yoruba, English and a little Igbo. I was finally here, the devil is a liar.
There were also 2 other men on the same flight. They were like guardian angels. They ran ahead of me, and it was only due to them running faster than my tired legs, that I made it because the woman at the desk was already closing the gate. I kept screaming 'I am also going to Marrakech, I am also going to Marrakech'. Then she saw my Nigerian passport and was looking at it like it was the plague. I was in no mood to be polite, at least I was already there, they can't take off without me. She saw the Moroccan visa and finally let me through. As the last person on board, they shut the aircraft doors. We took off before I could even stop hyperventilating.
You would have thought they were handing out money at Marrakech airport and suddenly the whole world chose that weekend to travel. I found out later that the Marrakech International Film festival was holding that weekend, and many huge names from Hollywood were present. Ah that explains it. NOT.
Being stuck in a hotel, 5 Star or not, is so not fun. After racking up a huge room service bill, the Ijebu in me started doing the math. By Day 3, virtually abandoned and fuming, I was ready to go home. One last effort to at least see the place, before I bought a one way ticket home. I hopped on all those red tour buses and was cursing everything and anything that I wouldn't get to explore this fabulous cultural city, not knowing that the mischievous holiday gods had finally gotten off my case. I met these two beautiful Somali girls, Sucaad and Busharat from London. Almost immediately we got talking, I told them my predicament and they said, don't go home, come hang with us.
At this point my paranoid radar had surprisingly shut off, and I agreed. I did not know these girls from Adam, but thanks to them, my holiday was saved and I had an amazing time. Plus I made new friends, hopefully for life. Here I thought being stuck in Prague because of that Icelandic Volcano "Eyitfiyatlajokululu" and spending 23 hours on a bus back to London was my worst holiday experience ever. This one takes the cake.
Thankfully, the sun shone bright at the end of the tunnel, and I can look back and laugh. I will be sharing my pictures from Marrakech in another post.
What has been your worst holiday experience? Please share and lets have a laugh together.