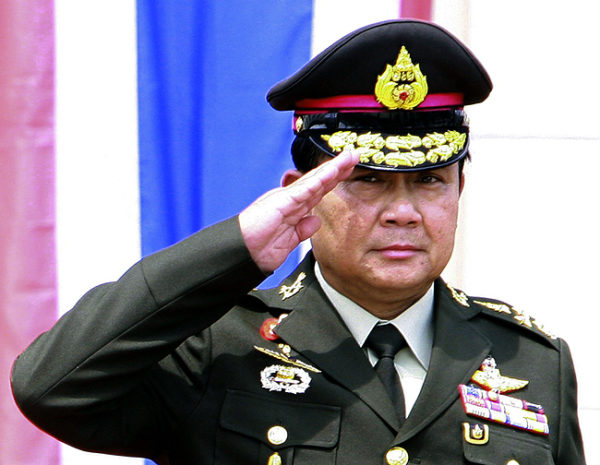 Thailand's army chief, Prayuth Chan-Ocha, has announced on national television, that he is taking control of the country in a military coup.
He made this announcement after detaining leaders of rival political groups at a meeting held to find a solution to the country's six-month political crisis, Bloomberg reports.
"To restore peace back to the country in a short time and to reform the country's politics, economy and society, the Thai military, army, navy, air force and police have seized power from May 22 onward," Chan-Ocha said.
Photo Credit: cdnd.asiancorrespondent.com