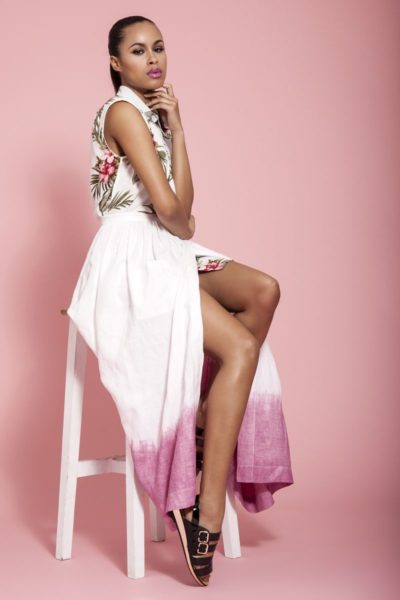 Introducing the sister label from Nigerian Womenswear brand Re Bahia – "Wild Magnolia".
Sourced from a desire to support local talent, Orire Omatsola (Creative Director, Re Bahia), used locally sourced components to design their first collection.
The collection features staple pieces ranging from floral print shirts, ink-dipped skirts, shorts, tops and dresses as well as shirts and long skirts in pastel colors. We love the Summer vibe of the collection and each piece can either be rocked individually or paired.
View the collection.
The pieces are set to be sold between N5000 and N20,000.
Photo Credit
Photography: Danny Baldwin
Makeup: Esther Appiagye
Hair: Heather Dapaa
Model: Anita Jones
For more information on the collection and Re Bahia, you can send an e-mail to Rebahiang@gmail.com | Follow them on Instagram: @rebahia_ng