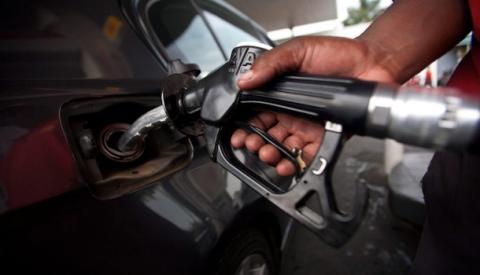 The Petrol Station Workers (PSW) branch of the Nigeria Union of Petroleum and Natural Gas Workers (NUPENG), have threatened to close all petrol stations nationwide. 
They made this threat due to the ongoing crisis at  the Independent Petroleum Marketers Association of Nigeria (IPMAN).which has resulted in stalled negotiations for improved working condition for members, Vanguard reports.
In a statement,  PSW decried the "insufficient" salary that members are paid. They reportedly receive between N5,000 and N8,000 per month as salary.
Here is an excerpt from the statement released by Roland Abu, Chairman of PSW:
The Petrol Station Workers expresses disgust at the outright refusal of the IPMAN past leadership to negotiate conditions of service for its members who sell fuel to consumers at filling stations.
The lingering crisis in IPMAN has been responsible for the nonchalant attitude by IPMAN leadership, despite series of attempts by NUPENG, our parent body for them to see reason to put up conditions of service for our members.
It is against this backdrop that the leadership of the Petrol Station Workers Branch will embark on down-tooling and shut down of filling stations, immediately NUPENG embarks on the nation-wide strike over the lingering crisis in IPMAN.
The PSW members' nation-wide will shut-down, once the strike starts and make sure it is enforced at the depots and filling stations nation-wide.
Photo Credit: en.africatime.com