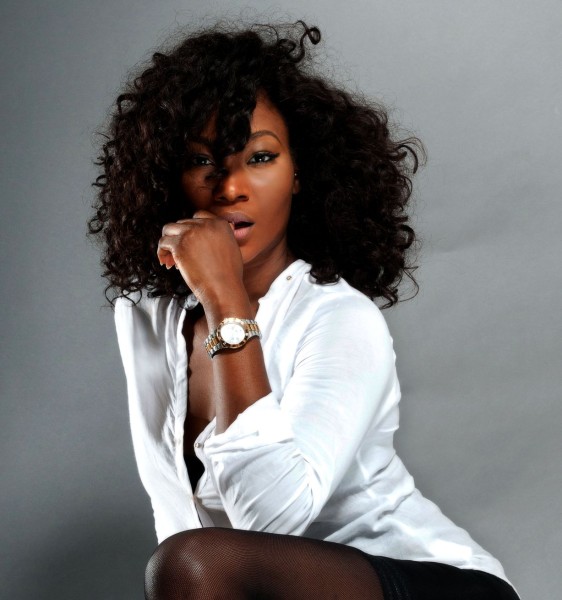 I sincerely lay no claims to being more knowledgeable than anyone, but I do confess that I know better than I did yesterday, last year and a decade ago.
Isio Knows Better is an attempt to capture the shocking and highly entertaining conversation within myself. The conversations between my mind (the sharp witty one), my soul (the lover and the spiritual one) and my body (the playful one concerned with the more mundane things of life). She is the eternal referee between the caustic mind and the sensitive soul. This is Isio. So, here's to making private conversations public.
Enjoy!
***
We played many games- my siblings and I, we played many games growing up. Some of our favorites were mock swords-play; wherein we would turn our mop sticks into swords and try not to beat the hell out of each other. Sometimes we would play the island-game, which was quite simple really. We would imagine that the floor of our living room was a shark-infested ocean, and that the furniture was land. You stayed 'alive' as long as you successfully leapt (Olympic long-jump style) from one piece of furniture to another without slipping or having your feet touch the terrazzo floor.
Damn, I loved that game.
Sometimes we played civil games; like cards, ayò, and monopoly. They usually happened before 4pm when NTA would decide it was time to broadcast something like Voltron and Danger Mouse just for the kids. And as it happened on that day, we shunned the TV and continued to play the island game until we heard the shouts of an angry man at our gate outside.
A very angry man; judging from his yells and the force with which he kept banging at our gate. He had come with the wrath of a thousand hurricanes and seventy-seven storms. He kept yelling and banging.
"CLARAAAAAAAAAAAAAAA! Come out here! I say come out NOW! Clara! I will BREAK THIS GATE O! I WILL BULLDOZE THIS GATE! COME OUT NOWWWWWWW!"
Did I mention we had an iron-gate?
Okay, we had an iron gate; those ones forged in the olden-days. So STRONG and unyielding it was, that it seemed like it had seen several generations and was still poised to stand gere-gere till the human race went extinct.
Our older cousins quickly came in and huddled us out of the parlor into a safe place, but before we left I gazed up to my cousin and said meekly yet mischievously,
"Ahan, Aunty Clara… why are you taking us away now? There is a man outside shouting your name…" I punctuated this with a glistening wide smile and I could literally feel her throat run dry.
"Don't worry I won't tell mommy, but I want to see!"
She refused of course, while my second cousin went outside to negotiate with the terrorist.
Long story short, his name was Musa, and he was in love with my beautiful light-skinned cousin (Clara). As a token of his love, he used to send her some chewing gum gifts, and my beloved cousin too was chewing this gum very well until they had some issues and she broke up with him and told him to move on. In retaliation, Mad man Musa (I mean angry, not coo-coo mad) decided to retaliate by making a fool of himself in our neighborhood. He demanded that Clara should either vomit all the chewing gum gifts he gave her or give him the total sum of the money he had spent on her during the duration of their chewing gum relationship. Of course the total was something like 54 Naira,72 kobo- but then this was back in the day when a bottle of coke was 75 kobo and our iron-gate was still unyielding.
If the gods could speak, they would tell us that what Musa really wanted was to gaze upon the eyes of his beloved Clara and have her lay his hot-head on her breasties while he used style-style to squeeze them for the last time (one for the road sturvz).But since Clara would neither see him nor let him squeeze her bossoms ever again, he quantified the total value of their relationship and demanded payment.
He left with 32 Naira.
Don't you think it is just sad when people do things like this? And it is not just in relationships, but in friendships as well. You give someone something, and then you quarrel with them and then you want it back. A girl quarrels with her "best friend" and all of a sudden sends a scathing list of the things she lent her eons ago and comes with her "bodyguards" (aka new friends) to come collect them. Some of which includes the shoes that were borrowed when they were both in JSS2.
But, I am not without understanding, as I am aware that some people are just wired that way. If it doesn't work out with you, they want their stuff back. Many I have seen with my own eyes and heard with my own ears.
A girl riding a fancy car given to her by her 'boo'- he breaks up with her and has the mechanic call her that the car was due for servicing. She drove to the auto-shop with her Mercedes-Benz and left with her Leggedez-Benz.
A guy telling me how his colleague had annoyed him, so he collected the padlock he had lent him for his locker as the colleague didn't have any and he had two at the time. He was actually proud of himself. I felt ashamed for him.
I had had a misunderstanding with a friend once (a small, easily solvable misunderstanding) and then the next thing I know she sends me a stinker text message to collect the HOME VIDEO VCD she had lent my boyfriend (at the time) some five months earlier. An exchange that had ABSOLUTELY NOTHING TO DO WITH ME, which happened without my endorsement or condemnation o! Walahi my hand no dey de matter as I no kukuma dey too watch film sef. Shuo, Oghene biko o!
Me I laughed very very well. Then I told both of them very sternly not to involve me in their bush-meat home-video-possession drama. Me, I should go and collect film for you? Wait there, no shift o, make I no for miss you… I dey come. Please wait welli-welli.
She never asked me for it again.
Some men in relationships defend getting their "stuff back" once that relationship hits the rocks, or if they had been spending on her and she refuses to let them do more than squeeze the bossoms for 30 seconds. While some women obstinately refuse to give up any thing that was given to them and even defend NOT giving them back their stuff, because according to them- they cannot take back nor quantify the mileage his mandingo had put on their baby-cat-o-meter.
Well, me I no know o.
Personally I am wary of receiving gifts from strange men because of Stories that Touch, and I tend to not part with anything I will ever want back. It is either I buy you yours, or if you borrow something from me, consider yourself gifted, because I will never want it back.
So, please help us understand, if you are a "collector" why you want your stuff back? How do you justify it? Are you not ashamed?
And if you are a "holder"-especially female- please help us understand why you will not just RETURN stuff and save yourself the embarrassment. Are you not ashamed? Abi is it all part of the tax called the Tohtoh Maintenance Allowance?
______________________________________________________________________________________________
Isio Wanogho is a top-model, TV Personality and entrepreneur. She is conversant in five languages and has 12 years of experience in the Nigerian entertainment industry. Isio, popularly known by her brand name Isio De-laVega, captivates audiences with her signature wide smile and relatable, quirky personality which endears her to many. Follow her on Instagram and Twitter @isiodelavega