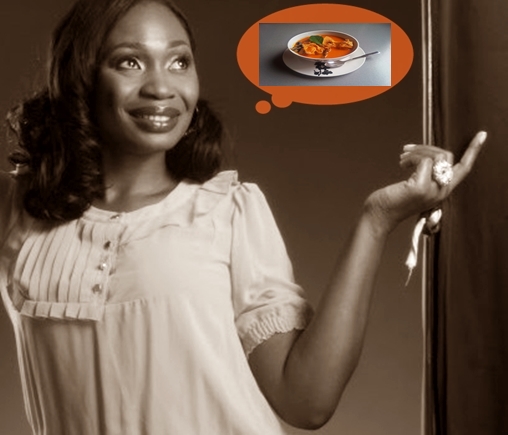 My people I hail O! I thank una well well for the comments wey una write for my last post. Come see me! I was dancing like MC Hammer…see sweat! See happiness! In short, I screamed when I saw the post on Bella Naija. My dog was so startled that it ran out of the house and started barking as if to say: "Shuooo! My Madam don chop craze?!".
I ran after my dog, caught her, held her fore legs upwards and started dancing the waltz with her. The poor thing wriggled her way out of my hands and made for the backyard. 🙂 . For her mind my craziness don dey confirmed. Were gan!!! 🙂
Big thanks to Chef Fregz for his warm welcome. I have always been a huge fan Sir. Tuale!
Happy 54th Independence to every Nigerian in the country and in Diaspora! I trowey salute! We are now 54! Some may say that we have nothing to show for it but I believe we have a lot to show for it. If not in infrastructure at least in it's people. Look at the new crop of Nigerians doing exceedingly well in various spheres. Uche Pedro revolutionised blogging in Nigeria. Linda Ikeji took the mantle and plunged forward with it. Chude Jideonwo motivates and grooms young leaders. Tolu Sangosanya founded Dustbin estate and caters for the needy, feeding thousands and making sure they get basic education. Orode Okpu, founder of Pink Pearl foundation at under 25 years of age is making sure Nigerian women with cancer get treated. Davido releases hit after hit. 😀 Isn't there hope for Nigeria?! If I hear you say no, I simply want you to remember that Diarris God O! 😐
Now unto food matters! Let me show you a fresh way to eat steamed rice with this delicious Egusi Tomato Pepper Soup. This is a family recipe, brought to you from Mummy Queen's recipe archives. I promise you that you will eat more than the usual quantity of rice you used to.
Serves: 4
Prep time: 20 minutes
Cook time: 1 hour
Total time: 1 hour 20 minutes
Meal type: Main
What You Need
250g pork/chicken/turkey (cut into portions)
1 whole fresh/dried cat fish  (cut into 4 pieces or chunks if it is dried fish)
3 cooking spoons of vegetable oil
6 large tomatoes  (blended)
8 fresh habanero pepper  (blended)
1/2 large onion  (blended)
2 Iwo/Erhe/calabash nutmeg  (pounded)
5 tablespoons of egusi  (blended)
2 tablespoon of tomato paste
Seasoning cubes
Salt to taste
Optional:
Fresh young lime leaves
(these baby leaves pack more punch than the older ones in the flavour arena)
How To
Cook the pork/chicken/turkey in 2 cups of water with onion, salt and seasoning cubes. Cook am done o! You know sey our pork et al need serious cooking if not some old soldiers go lay eggs for your belle. Ehn! For those of una wey nor dey chop pork, abeg use chicken or turkey.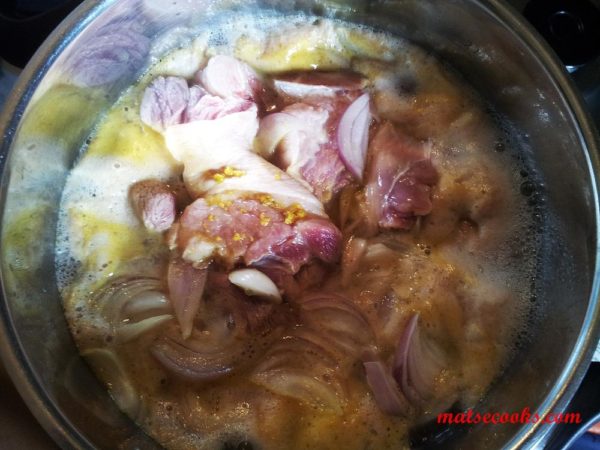 Pound the Iwo/erhe/calabash nutmeg in a mortar until smooth. Using a blender or food processor may be tricky because of the quantity.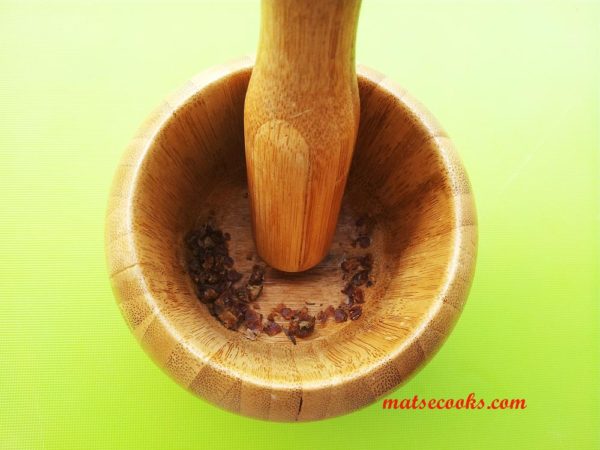 Now, blend the tomatoes, onion and pepper until it becomes a paste. Add the pounded iwo/erhe/calabash nutmeg. Sprinkle in the egusi and blend to a mix.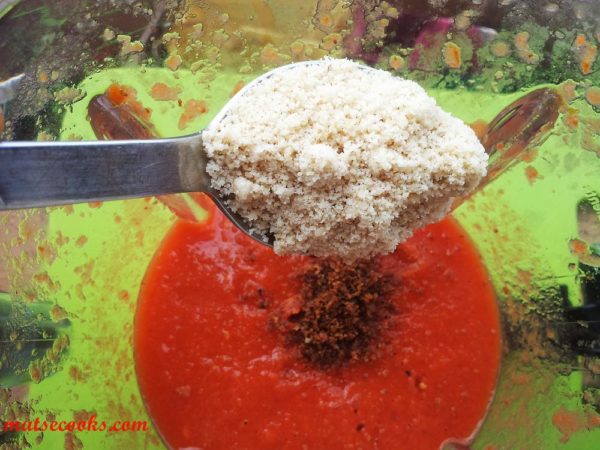 Oh yes! See how orangey the paste looks?! 🙂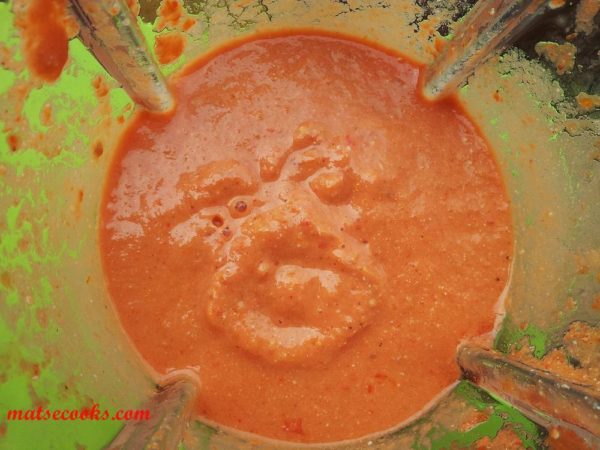 Pour the blended mix into the pot containing the cooked pork/chicken/turkey and stir properly with your cooking spoon to mix perfectly with the broth. *dorobucciplaying faintly in the back ground*  Yes this is #DoroCooking!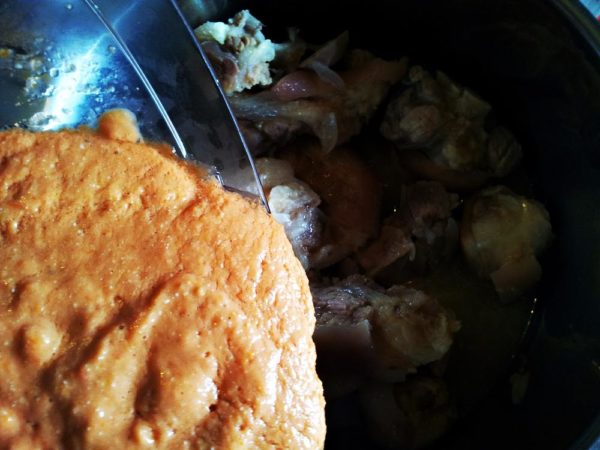 Add the vegetable oil and stir. Cook until it starts boiling.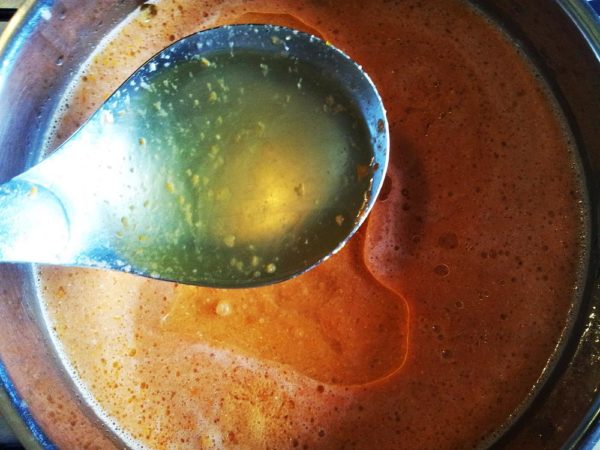 Add the tinned tomato paste, seasoning and salt to taste. Cook for 5 minutes.Feel free to dance as the music plays…mind you, keep the song on repeat!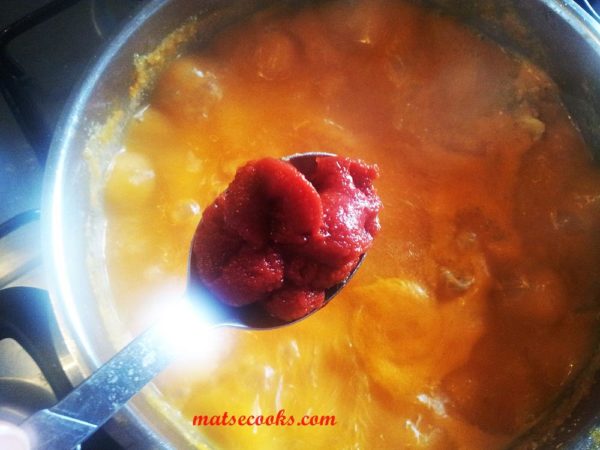 Time for the fish! Add a little water to the pot …or more if you want the sauce to be a bit lighter in consistency (you know we all have different likes). Gently add the fresh fish, make sure the sauce covers it. You can also drop in the dried fish chunks if this is your fish of choice. Allow to boil for 5 minutes. Take note to reduce the heat so that the goodness of the sauce can sip into the fish. Don't stir too much with your cooking spoon if you are using fresh fish. Simply hold the handles of the pot and twirl. *imagine Iyanya rolling his waist* Gooood! Twirl it just like that.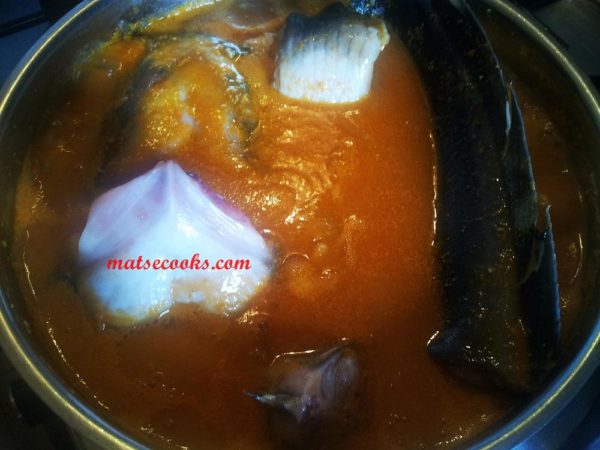 Now add the young lime leaves if using, cover the pot with a good lid and allow it to boil away. *Faint music in the background gradually coming up*  If you are #Doro don't waste your dancing talent. Oya start to dey dance!
Cook until you see the vegetable oil come to the top. Feel free to massacre the sauce with steamed rice, pounded yam, fufu etc! 😀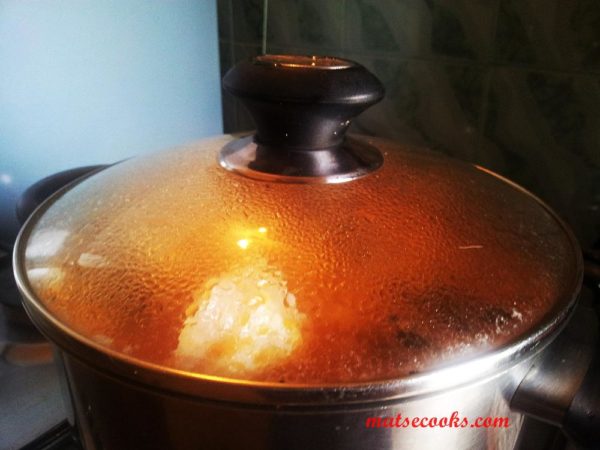 Happy 54th Independent #DoroNigeria! Enjoy!