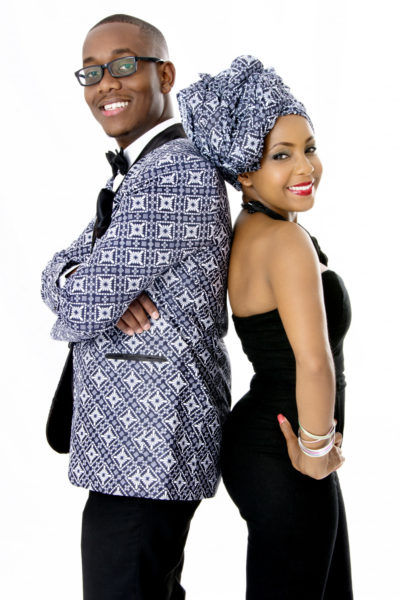 2014 has been a very interesting year. As it comes to an end, BellaNaija seeks to showcase a human interested segment, dedicated to looking back at the year. We've teamed up with a diverse group of individuals and asked them to share how their year has been. The brief was 'a personal look back at the journey thus travelled. The idea is to use 2014 as a focal point. The honest and heartfelt piece should talk about your ups and downs / victories and failures – a general self assessment. It should be a raw piece which shows you as a person – the human angle is important.
Each of the participant has graciously sent us amazing pieces about themselves. As you read these pieces, and take stock of the year you've had, we encourage you to get inspiration from our 2014 Epilogues.
The 2014 Epilogues gemstones will be dropped at 2pm everyday till the end of the year!
***
The light from underneath the door crept in … I tried to block it, but light has a way of bending around every corner … every gap. And so it did exploiting the gap underneath the door and right into the side of my eye. So I gave up fighting the external light and instead shifted the focus to my eyes blind folding them with a dark cloth, surely now I could sleep.
But then the sounds from the rustling of the sheets as I rolled around the bed to the steady pounding of my heart now kept me awake … I battled to silence the sounds and when I was almost there, when it was almost silent and dark … the alarm clock exploded in my ears! Signaling an end to yet another sleepless night, one of my many in 2014.
There was a lot of reasons for my sleeplessness, according to Google, it had to do with excessive light in my room, the rigidity of my mattress, the surrounding temperature … but I knew it was all nonsense. What kept me up where my thoughts. Thoughts that included ISIS beheadings, Boko Haram Bombings and the missing girls, the Ebola virus outbreaks, but the most lethal thoughts was the thought of being homeless in Lagos…
It all started with a phone call from my parents.
"The landlord wants us to move out"
Well the landlord did not say it exactly like that … he just tripled the rent overnight, which was a polite way of saying … get the fuck out of my house! And my Parents … well they had less than 5 months to find another home. If this was America, they could have strolled into a bank and gotten a 30 year mortgage at a 3% interest rate.
But this was Nigeria … mortgages only existed in dreams and if you got one …the interest rate will literarily eat you alive. So our only option was to apply for a family mortgage, which is every member of the family opening up their wallets to raise enough resources to find/buy a piece of land, build up a house and transfer furniture in less than 7 months or face the prospects of homelessness.
When you try and flirt with those thoughts, it's easy to stay up at night … when the landlord's son shows up unexpectedly to rudely inquire why your parents had not left yet … it's easy to stay up at night.

So I started writing as a coping mechanism as a means to numb myself from the distracting frustrations of 2014.
I wrote about how the sawdust foundation of our emergency house caught fire; or how a neighbor claimed that the electric poles placed on the road were really on his piece of land leaving us in the dark for a couple of days, or how the individual at the top of the street claimed that the Lagos government has somehow given him land that sat on the road…almost holding everyone to ransom! So I wrote, every day.
And one day I got a message from someone who read my articles. He invited me to write political satire bits for his YouTube show. I shrugged "I wrote every day, this will not be hard" I thought to myself. He mentioned something about his show going international, but I just wanted to write…
Fast forward a few crazy and difficult months to December 22nd, 2014, the year is almost over… I am awake but not because of the thoughts in my head or the mischievous lights (thanks to NEPA there is no light to worry about), I am awake because I want to be awake, I want to reflect on a crazy year. A year that I wrote more than I ever did and found myself writing skits that will not just appear on YouTube but on BBC for the What's Up Africa show.
A year that we had to pull off a 7 month building miracle under the chaos of Lagos bureaucracy and craziness. And we did it! And I write this article from that house we built! Now things are not yet perfect, another neighbor now claims the gutter serving the street lay on his piece of land so he has built a fence blocking the already flowing gutter and backing it onto the street…the shit never stops.
But as I reflect, I realize that contrary to popular belief, life does not give us lemons. It gives us a lot of shit, a lot of crap and 2014 was a year of crap shit for me and many others. But what I learned from that was this … if life gives you shit, rather than complaining and whining you just need to go out and make shit happen! And when you do try and make shit happen you will be amazed at just how far you can go.
So screw the new-year's resolutions and make shit happen in 2015!
Photo Credit: Dreamstime | Yolanda Van Niekerk