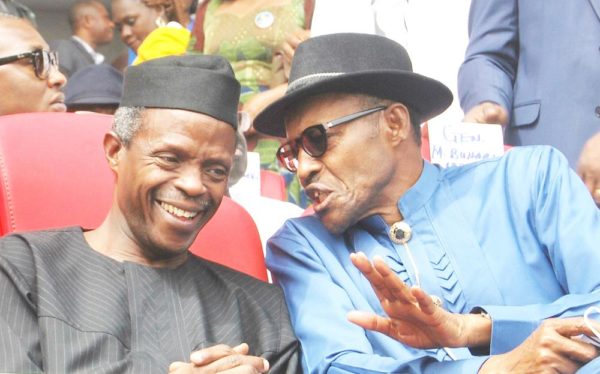 A video has been circulating this morning of APC's Presidential candidate, General Muhammadu Buhari at a rally in Owerri.
In the video, as he commences his speech, he pays respect to a number of people including his running mate, Professor Yemi Osinbajo but in the clip Gen. Buhari mispronounces the name and calls him Professor Yemi Osunbade.
According to Reni Omokri, Special Assistant to the President, Gen. Buhari's lapse shows him as a 'one chance candidate'.
Reni Omokri tweeted:
They mocked Jonathan for saying Buhari cant remember his phone number. Watch Buhari forget the name of his own VP https://t.co/ZH6revSW4R

— Reno Omokri (@renoomokri) January 12, 2015
A Presidential Candidate that cant even remember the name of his VP! May God save Nigeria from a #onechancecandidate! Retweet to say amen! — Reno Omokri (@renoomokri) January 12, 2015

Watch the clip below: