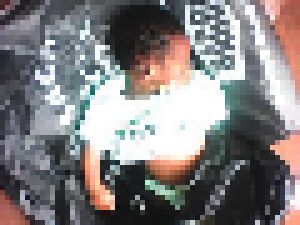 A woman, who is said to be mentally unstable, reportedly abandoned her new-born baby by a roadside in Abule Egba.
Residents in the area knew the woman, as she frequently roamed around the area, Punch reports.
The baby was wrapped in a black sack, and a large plaster had been placed on the baby's mouth to avoid people from hearing his/her cries.
Reports state that the baby was dumped in the area on Wednesday, January 28th.
Eyewitness accounts state that when a resident discovered the baby, she alerted people passing by, and soon, a crowd gathered around the baby.
"People took pictures of the baby. His mouth was covered with a plaster to prevent him crying out. Everybody was saying what came into their heads, but nobody offered to help the baby," said Atanda Kuforiji, a trader in the area.

The residents were reportedly scared to pick up the baby, as they feared they may be suspected of being responsible for dumping the baby if they reported to the police.
Sources say the baby eventually died after struggling to live for six hours.
The child was alive as of 11am, but when government officials came around 5pm, he was dead. They took the dead body away," said eyewitness, Iya Monsura.
 Photo Credit: Punch