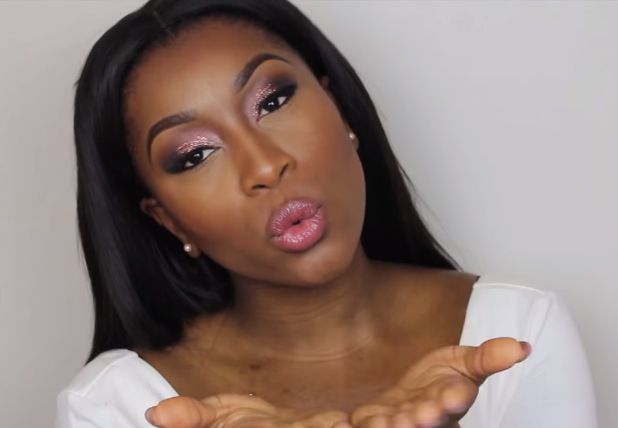 Good morning BN Beauties! It's time for another makeup tutorial and this is a shiny one.
From makeup artist Jennifer Olaleye of Jennifer Olaé, we get to learn how to achieve this sparkly pink makeup look complete with a soft pink pout. The look details with pink glitter applied to the inner corner of the eyes and continued to the middle of the lid. The upper lid is completed with dark eyeshadow on the outer corners, and completed with a winged liner and false lashes.
She then lightly highlighted & contoured her face with a rosy touch to her cheeks. So pretty!
This look is very girly and feminine, and perfect for a date with your man, a girls night out or even meeting the parents.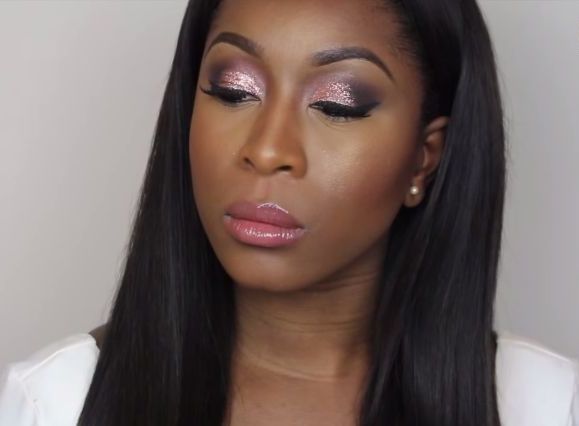 Check it out!