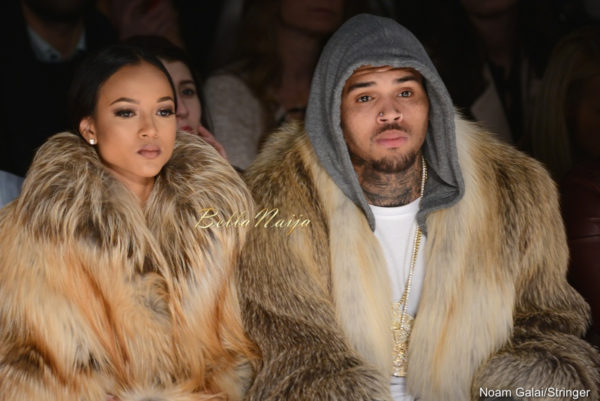 It seems like Chris Brown's now ex-girlfriend, Karrueche Tran, found out he has a baby daughter the same time we did.
As we reported this morning, Chris, 25,  and Nia, 31, a model, have a 9-month old daughter, as reported by TMZ.
Many speculated it was a 'break baby', but from the tone of Karrueche's tweet, it seems likely that the couple was together when the baby was conceived.
Below is Karrueche's solitary tweet on the issue.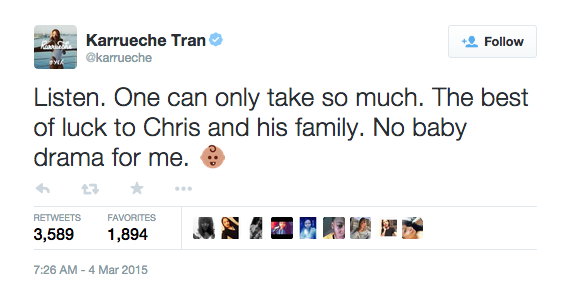 Kae talking about taking so much is probably referencing the highly publicized love triangle with Chris, her and Rihanna, and Chris implying she flew to Toronto to sleep with Drake, amongst other things.
Photo Credit: Noam Galai/Stringer