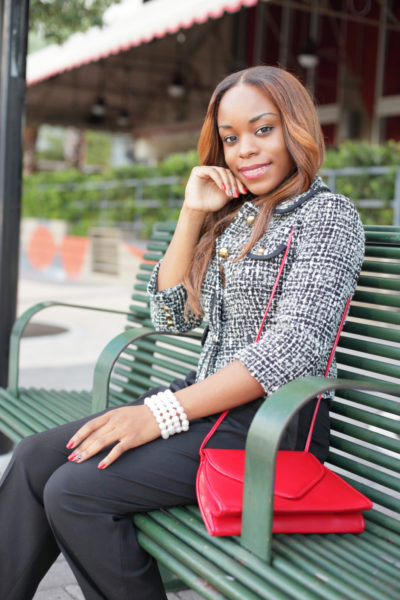 Something interesting happened yesterday night, and though I'm having the busiest day, I love that I've found the zeal to somehow write this down in its freshest state.
You see, one of the many reasons I loathe the blue Coventry buses apart from the fact that they are the farthest from where I live, is the exact bus fare, "no change, no refunds policy".
As the payment goes straight into a locked safe, the implication is this: sometimes you have to forfeit a 5 or 10-pound note for a 1.90pounds trip simply because you don't have the exact coin fare.
On this particular night, I had so hurriedly gotten on the bus to realize that I only had a 10pound note, and a few coins. That for me was a defining moment, (let's allow for some hyperbole); giving away my 10pounds note, or rushing to the nearest store, getting some change but waiting 30 minutes for the next bus, which would take another hour to my destination. Need I say, it was a tough decision for a student like me.
What I did without thinking surprised me. I started by depositing the few coins I had, that I knew clearly were not up to 1.90, I started with a pound coin, and gradually exhausted all the pennies I had, from 20p's, to 10p till I exhausted all the tiny 1p's. And at 1:45 pounds, I had exhausted my coins.
I then glanced at the driver who through my enthusiasm not to give up had somehow become patient and impressed.
He called out to one of the young boys already seated if he had coins for my note, but as helpful as the boy wanted to be, he had no coins, I mean, he had a bus pass, I don't blame him.
That boy feeling a bit guilty called out to the next girl in line, who went on to say "well I don't have enough coins for your 10-pound note. However I do have the less than half a pound that could complete your journey"
Jackpot! I lit up immediately; I thanked her politely for sparing my 10 pounds the havoc it would have encountered
Now it's only 10pounds, but it got me thinking about more serious issues in life. I was brave enough to start by depositing the first pound, then all of my tiny little coins. Very often, we are afraid to start out anything because of the fear that we don't have enough to start – enough skills, expertise, experience, support or even finance, whatever your arguments are include them here, as the list is endless.
We make light of what we have but forget that most great people are great because they started out relatively small.
We need to forget sentiments and urge ourselves to start with the little we have now, let's start by depositing all those little pennies, the little experience here and there, skills, the little finance you think can't go anywhere, all the little family & friends support/network.
No one has it all together when they first begin; they just build and keep building. This is not undermining the importance of counting your costs before laying a foundation; but it is more of starting out regardless, and keep building a stone at a time.
Just like the God-sent lady that added the extra 45pence I needed, you'd be surprised at how many people God can position to assist you once you first begin. Let's start out and stop despising the days of small beginnings. And when we see people starting out in small ways, let's learn to be supportive.
Please share some of your experiences below. What have you started out regardless of how small you consider it and the excuses you had to let go of? And if for any reason you're still struggling with one excuse for not starting out, leave a comment below, I will try to reply with as many possible opportunities available to you as possible.
Photo Credit: Dreamstime | Felix Mizioznikov