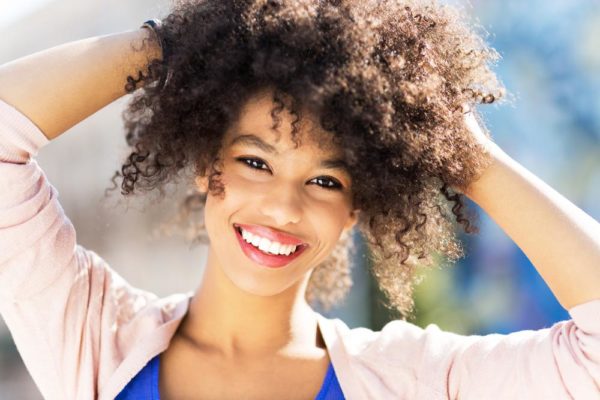 I was not yet a teenager when I learned a huge lesson from Tunde Kelani's film 'Ti Oluwa Ni'le": DEAD BODIES ARE STOLEN FROM OUR MORTUARIES.
In the movie, there was a curse placed on anyone who dealt with ancestral land; and these shifty city guys had connived with some village people to buy the land by hook or by crook. Anyway, the way the curse was structured, once one of the offenders was buried, the next one would automatically die. So basically, it was the burial of 'Sanya' that led to the death of 'JP'. At JP's death, third accomplice started panicking (I forget the name of the character now… people, it's been 20 years since I watched it!) If JP was interred, it meant our guy was next. So, he went to great lengths to ensure that JP would not be buried. He went to the morgue to bribe Aderukpoko, the mortuary attendant. As money exchanged hands, the body was released to him. Just like that!
Now, that was a movie! But you know what they say about art imitating life? Yeah! So, in a chat with a friend, we were swapping morbid tales about grief and our coping mechanisms, and he mentioned that when his dad died, he would visit the morgue everyday. The purpose was to 'settle' the mortuary attendants to make sure his dad's body was still intact by the time they were ready to have the funeral service. Apparently, body parts have high commercial value on the black market (You modern day Nigerian traditionalists, who visit your traditional priests who ask you to go bring all sorts of things for sacrifice, know what I'm talking about.) The cost of death is not just emotional, it actually has a financial impact, and bribing the mortician to keep the body in one piece is the least of the expenses.
I enquired about the cost of morgue services, and the prices ranged from 30,000 to 50,000 a week. You're suddenly thrown into the quagmire of either quickly looking money for the funeral, or looking for money to pay lodging fees for the body. If you're from a family where you guys want to close all the roads in your area, then you're probably looking at a nice nifty sum of money if your corpse is going to be there for at least 3 months. After all, you're the one who wants to make a big party out of the departure of your dearly beloved.
There's the not-so-tiny problem of obtaining death certificates and licences. You know how we like to make everything so difficult in Nigeria? When you go to those local government offices to get those papers, you'd almost wish you could ask the dead to just come back… you'd be nicer to them. When that is done and dusted, you have to think of where to do the actual internment.
In the past, you could just bury your dead in the family compound, or village cemetery. These days, modernization forces us to reconsider the hazards of taking trips to go bury our loved ones. But you know how a lot of things just end up being 'Devil and Deep Blue Sea' problems? When you go to the village, the dead aren't allowed to just die and go in peace. No! Their relatives are made to provide money for gin for libation. Then there's all sorts of requests of the things that would be needed to escort the dead to the Great Beyond. Really guys… REALLY? We're still believing these things in 2015?
My friend recently attended a burial ceremony in Nembe. (Google it! That's what I did too. It's in Bayelsa State. Yes, you can thank me later for teaching you about places in Nigeria.) Anyway, the village heads had listed a week-long activity schedule to herald the dearly departed into the Hallowed Halls of The Great Beyond. Every day they spent there meant money was going down the drain of all sorts of customary requirements…all for Mama to rest well. When the children of the deceased realized that this bottomless pit was going to leave them bankrupt as good as dead, they hightailed it back to Yenagoa. Rest in Peace Mama, we never ready to die.
However, burials in the big cities are not cheap. Let's use Lagos as an example.
Who knew that a single vault costs between 300,000 and 500,000? That's excluding the headstone, which comes in different variants of marble, granite and regular cement. These range from 300,000 to 1,000,000 depending the type of headstone you want to keep coming back to.
Then there's the casket itself. I never really gave the costs of caskets a thought. I mean, the first one that really piqued my interest was Fela Anikulapo-Kuti's own. If I remember correctly, it was made of raffia and I was floored by its simplicity. Fast forward to many years later when I had to make enquiries about the costs involved and heard millions of Naira! Obara Jesus!!! For what? The grief blinds you and all you can think of wanting the best for your beloved. But if you were of sound disposing mind, can you imagine literally burying millions of Naira in the ground to DECOMPOSE? Things we do for love.
Of course there's the option of cremation. Burn, baby, burn! In 2012, Lagos State passed a law making it legal to cremate the dead; but I don't think that trend is going catch fire any time soon. (Excuse the pun? Did it work? I'm not sure. But let's keep it moving.)
Here's an excerpt from editorial piece published in This Day, in January 2013 titled "…As Lagosians Return to Ashes"
According a report, Director, Muslims Rights Concern, Prof. Ishaq Lakin Akintola insisted that the law is against the Islamic injunctions, which espouses respect for the dead. He also claimed that it as well ran fowl of the African culture and tradition.
He was quoted as saying: "We are not Buddhists in this country. In Islam, when a man dies, we buried him decently. The law will not only affect us but the Christians too and it is not in our culture. A Muslim who dies must have treatment and when you cremate, nobody will ask for forgiveness for him.
"The law is not likely to catch Muslims because of the way Muslims treat their corpses. Those to be cremated must be taken from the mortuary. My advice to Lagosians is that when their loved ones are missing, they should search for them diligently at police stations, mortuaries and other places before they are cremated as unclaimed corpses," he said.
Similarly, Prelate, Methodist Church Nigeria, Dr. Ola Makinde according to the report said the law only provides a choice for Lagosians to either cremate their dead or bury them in the normal way, but noted that nobody would cremate him when he dies.
"The law is against our culture and tradition. Everybody has a choice of burial. My children cannot cremate me and nobody can compel me to be cremated. Cremation is English culture and it is not in the Bible. It is a type of culture where people write their will to be cremated when they died.
The big bad wolf of culture raises its head again. If someone is not stealing our dead bodies for cultural sacrificial requirements, someone is making us pay an arm and a leg to ensure that we can give our loved ones their last wishes. Culture won't even let us try to explore the more economically expedient option of cremation!
For such an emotionally draining experience, one shouldn't have to include the burden of unnecessarily extravagant costs. The dead is dead. There's no need for you to add the complication of debts to the living. It's simply not worth it.
Laugh. Love. Live.
Toodles!
Photo Credit: Dreamstime | Edyta Pawlowska