Living and working in Nigeria can be soooo entertaining! The phrases and words we've coined are sometimes so far off from their real meaning.
It's not our fault entirely, because some of the common mistakes come from translating English word-for-word from our local languages, and some others are errors people make around the world.
All in good fun, here's my list of common Nigerian-English sayings and words – from rude to questionable.
Feel free to add yours in the comments!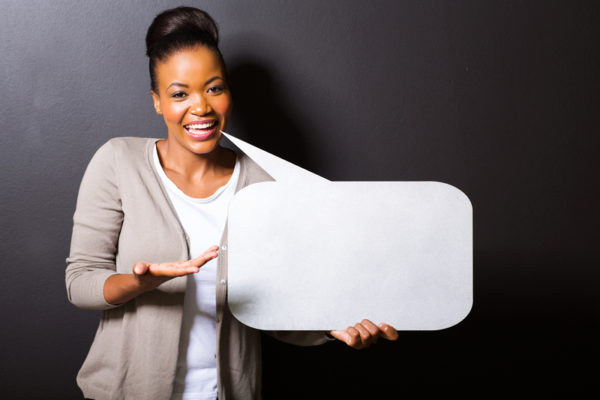 1. "You're next o!" Nigerian meaning = You're in line to get married/have a baby etc.
Picture this. You're at your brother's wedding handing out souvenirs, curtseying or slightly bowing your head as culture demands. Next thing, a mama with her roughly tied gele and sweaty pits you can see through her sheer lace, awkwardly side hugs you as you're struggling to balance the carton in your hand, "ahhhh, yah next oh! God go do your own soon".
While it's sweet that people are wishing for your marital blessings, a baby etc., it can also be depressing. What if you just broke up with your boyfriend? What if you're trying to get pregnant and it's causing tension in your marriage?
'You're next' may be harmless to you but rude to someone else. A 'congratulations' would do, and if you really want them to be next, why not just silently pray for them?
2. "How was your night?" Nigerian meaning = Good morning.
*Screeeeech!* what? Although this is the equivalent of good morning to many, the literal meaning asks for too much information (TMI) o_O do you really want to know what someone did to their wife or husband the night before? Well, maybe you do? Na wa for you o!
3. "Have you added?" or "You've added oh!" Nigerian meaning = You've gained weight!
Nigerians are the ultimate 'weight watchers'! You probably don't need a scale because every 1kg below or above your usual weight is observed AND commented on. I think people are usually harsher on women in this regard.
One time my friend's hairdresser called her sister after she just came back from schooling abroad, and told her, "ah, e be like say she don enjoy burger finish". Wow!
4. Revert. Nigerian meaning = Respond or reply.
Revert means to return to a previous state. For example, if you have natural hair, your hair reverts to its curly state when wet.
But in Nigeria, revert means to act on someone's request and reply. It just irritates me so much! I twitch a little when I hear revert used wrongly, I swear!
5. Put to bed. Nigerian meaning = give birth/have a baby.
Do you know this actually means, 'to solve a problem' or 'to finish work on something and go to the next step'? e.g. "after we fought, he cooked for me so we put it to bed", (please don't let your mind roam far oh!)
Anna Ebiere Banner was asked by a "concerned" fan a few days ago who asked if she had "put to bed" and called her boyfriend Flavour some names. Tsk tsk!
Given the REAL definitions of the idiom, where exactly does having a baby fall into this? Is it because you do something on the bed (or somewhere close to a bed) that leads to the baby? Or you lay on a bed to give birth? Please help me understand.
6. Coming causing confusion! e.g. "Come and be going" and "I'm coming". Nigerian meaning = "Go quickly" and "I'll be back"
Why tell me you're 'coming' when you're heading out the door?
Why tell someone to 'come' and 'be going'? Should they come or should they go?! Decide!
7. Beau. Nigerian meaning = boo/beautiful.
As we're surrounded by Francophone countries and a lot of Nigerians study French, at least in secondary school and some even do it in WAEC, you'd think this wouldn't be on the list.
Beau is a french word for a hot guy, and also means beautiful/handsome, but it's only for men. Just like 'belle' is a beautiful woman or the word to call a beautiful woman. In Nigeria though, women are called 'beau'. Err, no I'm not someone's beau, and I'm not handsome thank you very much!
8. Mentor. Nigerian meaning = role model.
"OMG! I love your work so much! My mentor, ah ah, I hail oh!" With the immense talent coming from Nigerians in creative industries like makeup, music, photography and so on, it's no surprise that people within and outside the country look up to us.
But mentor is more than a role model, it's someone who guides a protege (you) through advice and connections. When someone has never met you or interacted with you, you shouldn't 'claim' them as your mentor even when you want them to be. If you try hard enough, they just might be, but until that happens, they're not your 'mentor'!
9. Reverse back. Nigerian meaning = reverse.
Number 9 is dedicated to tautology. That's when you say two words or a word and phrase that mean the same thing. e.g.
Instead of repeat – Repeat again. Repeat once more. Repeat twice.
Instead of return – Return back.
Instead of rise – Rise up.
… and on it goes.
Bonus: We also say a lot of things 'in twos' in Nigeria e.g. 'do quick' and 'be fast', 'sit down' and 'stand up'
10. The runners-up!
There were soooo many words/phrases to choose from, which made it hard to compile this list. But here are some runner-ups worthy of a mention.
Would. Nigerian meaning = will. This isn't exclusive to Nigerians oh, don't get me wrong! e.g. "I would send it." Would is supposed to be a conditional word, usually followed by an excuse, but not in Naij it's used as 'will', which is definite.
High. Nigerian meaning = drunk. High refers to the effects of drug use, not alcohol.
Ping. Nigerian meaning = send someone a BBM message. PING!!! is not the same as sending someone a message.
As requested. Nigerian meaning = follow up.
We also overuse foreign slangs – e.g. ello bae! and fleek
***
Okay guys, that's it for my personal list! Thanks to Feyi, Moremi, Oyinda & Jennifer for their contributions to this article.
What phrases and words do people around you say that get on your nerves or are just plain wrong?!
Photo Credit: Michaeljung | Dreamstime.com