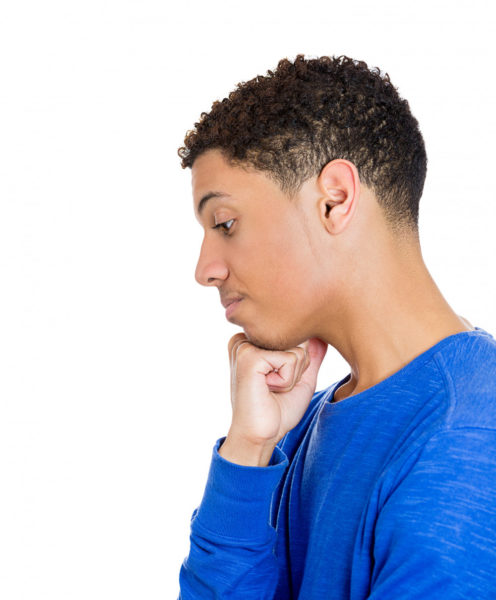 On many nights, mummy sleeps in the garage outside, next to the Mercedes Benz 190 that no longer has tyres and is so dusty that Junior and I can spell words on the glass windows; she places her wrapper on the ground and lays on it then uses her head tie as a covering cloth. Even in December when the clouds come so close to us that we can see them cover the top of the mountains; when daddy tells us to always go to sleep wearing our socks and cardigans because the nights are colder than the days, mummy sleeps outside.
It happens on days when daddy goes to the somewhere. I know the name of the somewhere but I don't like saying it. Many times, he goes to the somewhere with his friends and staggers back home the way the fluorescent in the backyard staggers – as if it is contemplating whether to stay off or come on. When he comes home and gets inside, he shouts at mummy and tells her to go and get him his food and calls her cow. He always calls her cow. On days when mummy does not shout back, she does not sleep outside. But mummy shouts back a lot, so she sleeps outside a lot.
Daddy gets angry in installments whenever he is back from the somewhere. Maybe because whatever he does there does not allow him to act as fast as he thinks. He would be slow in speaking and say, 'you have started today, Cow,' and 'I will teach you a lesson,' and then mummy would start screaming in pain and Junior would cover his ears with his hands and start crying. Joseph, the garden man, would knock on the front door and daddy would open the door and Joseph would say something stupid like 'hope no problem, sir?' and daddy would just shut the door on his face.
It is after mummy stops screaming that daddy would open the outside door for her and she would go and sleep outside. She used to protest before, but not anymore. Whenever daddy opens the door, she just quietly goes outside.
Junior always asks me why mummy screams; even though I know, I always say I don't know. The next day, when we would see mummy, with her eyes swollen and purple with darkened eye sockets. Sometimes, she tells us that she needs to go to the hospital after she drops us off at school so we should hurry. If I ask her what she is going there to do, she lies and says her friend is sick and she is going to see her.
Last week, daddy came home from the somewhere again. His stagger was worse usual; he was tripping over himself and hitting stones with his foot. Junior and I sat by our window upstairs, looking at him. First, we saw his friend drop him off. The man offered to help daddy inside but daddy refused. He tripped many times before he got to the front door. He opened the door and shouted, 'where is my food?' as if he was asking the whole neighbourhood; as if that is the normal first thing people say when they enter into a house. I thought mummy was upstairs until I heard her voice downstairs responding to daddy: 'You better go back to where you are coming from and go and ask them there for your food.'
'You have started?' Daddy said and for a while everywhere was quiet until mummy's screaming began. She shouted and shouted until Junior began to cry and to ask me: 'what is he doing to her? What is he doing to her?' and I said 'I don't know.' A while later, I heard our room door shut and Junior was no longer next to me. I went after him but he was very fast. He got to the staircase before me. Mummy lay on the stairs and there was blood on her forehead and daddy had blood on his left knuckles and blood had stained his wedding band and he was trying to wake mummy up, and then Junior began to cry again.
Daddy took mummy to the hospital that night and he came back to take us to school in the morning and Junior asked him 'Daddy, how is mummy?' and he said 'She is fine.'
At school, in French class, Madame Kam gave me the marker, 'Inara,' she said, 'go to the board and conjugate the verb 'Etre'.' and I knew how to conjugate the verb Etre but the only thoughts that were coming to my head were those of daddy calling mummy cow, cow, cow and so as I faced the board, I froze, and I did not know when I dropped the marker and began to cry and to say 'my mummy is not a cow.' Madame Kam and some other class teachers, who were nearby and heard me, carried me to the staffroom. Madame Kam said 'What is wrong, Inara?' and I don't know when it came out of my mouth because I could not hold it in anymore, 'My daddy beats up my mummy.'
'How long has it been going on?' If Madame Kam was surprised, she did not show it.
'I don't want anything to happen to my daddy.' I said.
'Inara, any man who beats up a woman is a chicken. You need to talk to me because it is the right thing to do.'
***
Some men in uniforms came a few days later and picked daddy up. I wondered, as daddy left with them, if he would still be able to go to the somewhere wherever they were taking him to. Mummy was nervous about it but I told her what Madame Kam told me, 'Any man who beats up a woman is a chicken.'
***
As I awake from the tap of her cold hands, I notice that everything is packed. Save for the bed, the blanket, and the linoleum carpet, our room is empty. All she says is 'it is time to go.' Without asking questions, Junior and I follow her and we walk to her car, Joseph, the garden man, opens the gates for us and waves at us and we wave at him, too and she smiles and for the first time in a long time, mummy's smile is a happy smile.
Photo Credit: Dreamstime | Atholpady