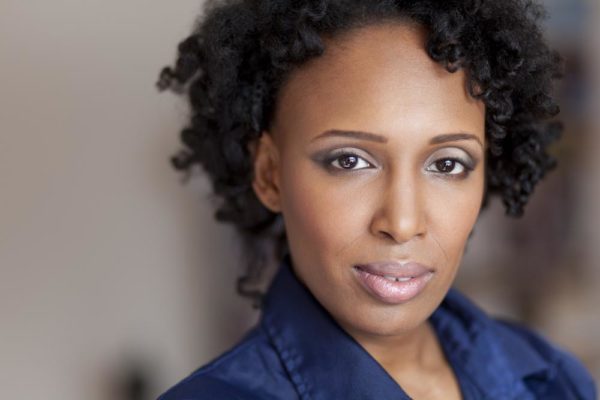 Much as I have tried, I am just my mother's daughter and worrying comes easily to me. I worry about the ozone layer one day totally wiping away leaving us to scorching sun rays. I worry about water body all over the world being polluted and mankind thrown into suffering. I worry about bizarre things like waking up one day realizing that my life for the past 5 years was a dream.
I worry about friends I hadn't heard from in a while; are they alive? Are they doing well? Are they happy? I worry about very mundane things like what color of nail polish to apply to fit my mood, what to wear on a first date. I don't want to appear stuffy as though i put too much of an effort. Not too simple, less I appear undervalued. Yada yada yada, I reel out so many things to worry about. Very simply put, I am a worrywart. I have come to accept it, this is my cross to bear.  But somehow I was able to come up with something that helps me stay focused.
The other day, my close friend needed a sounding board for the myriad of things she had going on in her life. Work wasn't what she expected, problems on the home front, failings of relationships, contraptions of society, nosy neighbor's wahala and the piling bills. To top it all, she added to her personal worry, those of a friend who has having a really difficult time figuring out how to go about a major life-changing decision. It seemed to way so heavily on her that she began to have a headache.
My friend came to me with all these issues and even though all she needed was for a pair of ears to listen and then at the end maybe say "Hmm, e go better, all will be well", she unwittingly unburdened her load and somehow in a way only I know how to, I picked it up and slugged it over my shoulders. When I realized I was beginning to get too emotionally connected, I pinched myself and shared with her my simple Worry-Wheel approach.
It came pretty simple to me as soon as I had come to terms with the fact that worrying is right at the top in my wheelhouse. However, now I do have a say in determining what is worth worrying about and what is merely a reason for concern. So I decided, why not compartmentalize my worries and then approach them from a suitable angle one after the other? This is what I do, I mentally- or at times pen down a list of my worries in order of priority (and sometimes not necessarily so, but just as it comes to mind).
Doing this ensures I avoid waffling over my worries,and instead figure out what ways to address such woes that take the front burner and those to be tossed to the back burner. Picking one out, I mull it over, look at the pros and cons, maybe sleep on it, trash it out and arrive at a conclusion. One by one, they get ticked off, at my own pace and some get carried over to a better time when I am either more rested or more clear-minded or after I have gathered information on the best line of action. After all, the gospel says "sufficient for the day is its own trouble" (quoting it a bit out of context).
When I was done reeling out to her how I spin my way through worry filled days, she laughed so hard- tipping over- and I could just read in her mirth "how typical of Jay to dredge up a pattern for something as mundane as worrying". But then she sobered up, thought it over and admitted to me that she had never quite seen it that way. That somehow she always finds herself dragging all the weight of her worry all over the place, until she breaks down. So she said she might give my worry-wheel a try. And so I figured, if someone thinks my idea isn't totally bollocks maybe I have made a somewhat valid point and maybe someone will benefit from it, hence my sharing it with you.
However, I would really love to hear how you rid yourself of worry or in the least what you do to manage it.
Photo Credit: Dreamstime | Andre Nadeau