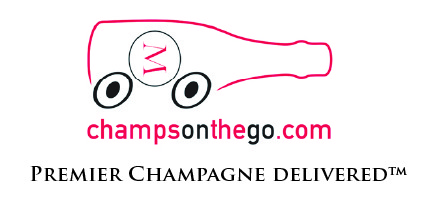 Are you celebrating soon or need to restock on Champagne? The perfect solution is a click away! 3 Inclusive ltd, the exclusive importers of the Award-winning Montaudon Champagne relaunches champsonthego.com.
This highly interactive e-commerce website not only allows you to order your cases & bottles of Montaudon Champagne and have it delivered right to your doorstep or event, it also provides all the information you need on Champagnes to help you make the right choice.

Champsonthego.com offers top of the line deals and with next to none same day delivery service in Lagos. That's right! All Lagos orders placed before 4pm are delivered on the same day, free of charge!
According to the Managing Director, Jide Adenuga, "The e-commerce sector in Nigeria is very buoyant. With an estimated (5.2) million Nigerians spending online. For the top notch value we create with our periodical special offers and consultation on stock planning for events, www.champsonthego.com has emerged as a key platform for the brand to interact with consumers, drive brand experience and respond to their demand for our Champagne".
How It Works
Log on to champsonthego.com
View the Montaudon collection: We recommend food and wine pairings for each cuvée of Champagne Montaudon
Place your order & select payment options | You have the option to pay on delivery via POS terminal
Get your Montaudon Champagne delivered to your doorstep or event
Take advantage of our special introductory promotions & offers:
Buy a bottle via 'The Sampler' package
'Mix any six' bottles of Champagne Montaudon and pay the wholesale price
 Buy 5 cases of Montaudon Champagne and get a free 3L Brut Jeroboam
Watch the new Montaudon Champagne promo video:
To place your Champagne orders via phone or for enquiries, Call: 0700 CHAMPAGNE {0700 242 672 463}, 0700 MONTAUDON {0700 666 828 366}
Follow us on Social Media: Facebook | Twitter | Instagram | Youtube
_______________________________________________________________________________________________
Advertorial– Sponsored Content