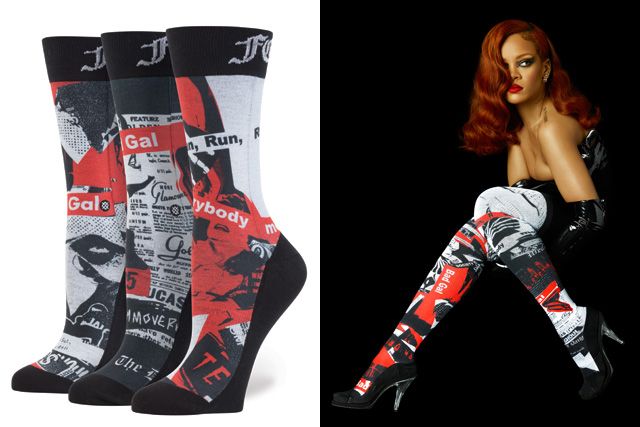 Remember that time we reported that Rihanna was taking a career in fashion seriously? Well, now she has joined forces with sock brand – Stance for a limited edition sock design that is so true to her personality.
According to Cindy Harris of Stance – "This is a seminal moment for the sock category." "[Rihanna] is a fashion pioneer and we are excited that she has made Stance her next canvas … Together, Rihanna and Stance have the ability to take an accessory you've never thought about and transform it into one you can't live without."
The design is quite unique with a Galliana-inspired newsprint and a Barbara Kruger-inspired red-box typography – the typography is edgy and dark, as expected. Tying in with her fashion dream, Rih was very involved with the design process from star to finish, Harris tells Refinery29; it seems she really is taking in every aspect of the fashion world.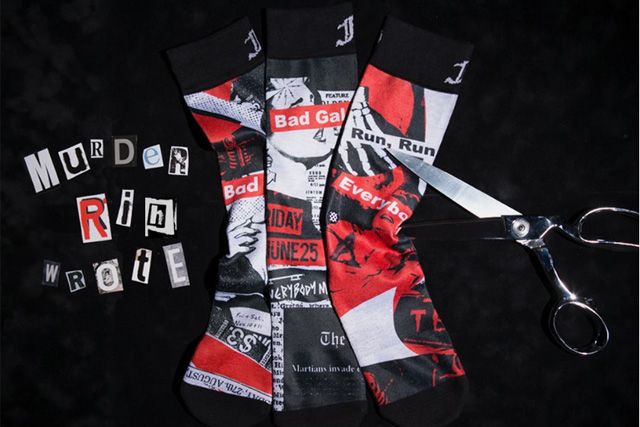 The socks come out numbered from 1 to 1,500 this year.
Source: Refinery29