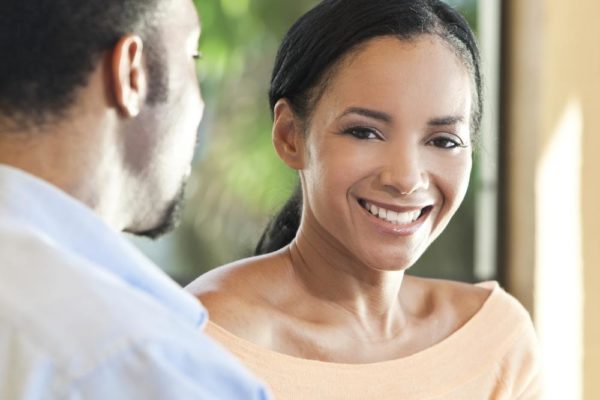 'What nonsense! Why will she give him all her salary?'
'Father in heaven! Na marriage we come so.'
'She had better shine her eyes.' Sho!
I listened intently as my mother and aunts discussed. Immersed in their discussions, unaware of happenings around them and gathered like witches who own broom sticks.
One aunt had complained that her daughter had stopped sending her allowances and the group thought it, stupid.
I noticed my mother's expressionless demeanor. Only heaven knew what she was thinking of. Was she thinking, I will do same to her?
Even though, my mother is not one to rely on anybody, the thought alone almost threw me into fits of laughter. One that I could not express at that moment but only in the company of my siblings.
The chatter continued. I waited patiently to join the conversation and finally I said.
'Aunty, it could be that 'sista' is planning a family project with uncle and they have agreed to save all their money? I don't think 'sista' is that wicked o. She loves you and…'
I had barely finished making my statement and I could see all my aunties, five of them, staring at me with red hot eyes! They looked speechless but trust the one popularly called 'Aunty Pat' to act as the chief speaker.
'My friend sharrap! What yeye project will make a daughter neglect her mother?'
My mother laughed. For goodness sake, why was she laughing?
Aunty Chichi continued: 'These millennium children. See eh, in marriage and while dating, one has to be smart. Listen and listen well. It is not everything you will tell your husband or your boyfriend. Some things are better left unknown. From your financial worth to personal properties, and even flings, consider the situation before you confide in your love interest. Even when you have to fill important forms when you get married, put the names of your kids in the next of kin box'.
Aunty! Haba! I chuckled.
Keep quiet. One of them pulled my ears…the ears of a full grown lady!
Jesus Christ! Ah Ah! It hurts.
I wailed. They laughed. And the sermon continued.
It was not strange to hear such statements made by a well-educated and travelled woman. I had heard lots more from colleagues, friends and acquaintances; people who seemed to be in healthy relationships and others who appeared happily married.
Statements such as and not limited to these:
-My partner does not know my financial worth and actual number of properties.
-I have a love kid, my spouse must not know of.
-I have a secret crib where I go to chill when I am stressed out.
-I send money to my parents, without my partner's knowledge.
-I am building a house in the village, must my spouse know?
The list is endless. Shocking, maybe not, but true. These little ears of mine have heard things.
How about relationships? That is a story for another day.
One is not advised to act 100% vulnerable and 100% in love. Some women are schooled by life to forget Cinderella stories and tales of Sleeping Beauty. How about the men? They learn that Aladdin was lucky.
In today's world, no matter how much in love, one is, it is the head and not the heart that should direct our emotions. So, most people say.
Sometimes, I ponder on how love, as beautiful as it is, has now become mathematics?
You love someone. It seems you will never lie to or hurt that special someone. You can swear that you will take a grenade for that special someone. The association stands the test of time, sometimes blossoming into marriage and sometimes not. Regardless, while both individuals are still involved, somehow things change. Telling half-truths and lies are allowed. Priorities change. Is it a case of familiarity brings contempt? I honestly do not have an answer.
Later that night, during dinner, I could not help but ask my mother for her thoughts on the matter. Putting on her signature smile, she said: 'There will be highs and lows. There will be laughter and tears. Always communicate with your partner. Watch and Pray. Shine your eyes well o, not just for you but also for your partner. Don't sweat it'.
We talked about different love matters that we had heard. We hailed some, we booed at others. At the end of the chit-chat, I reaffirmed my initial thoughts on the matter.
No matter how hard, man tries to be perfect, the 'lover' and the 'lovee' will fall short, sometimes. Both are imperfect and bound to take the easiest way out in some situations.
On the other hand, some people are just plain wicked, opting instead to hurt those who truly love them. Others are self-centered and bear the first name, 'Evil'. God forbid bad thing!
As for me, I want to believe that I belong to the class of people who still believes in fairytales but 'shine their eyes'. I can't fit shout.
The thought of 'shining my eyes' made me smile. Personal experiences have shown me the advantages of being a smart woman. The concept of love and mathematics tugged at my brain a bit. My body signaled it was bed time.
My ears had heard enough for one day, I thought, as I lay on my bed hoping my left ear will heal before dawn. To think, it was not me that neglected her mother.
Smart in love or Stupid in love? Guys, what have you experienced?
Photo Credit: Dreamstime | Darren Baker