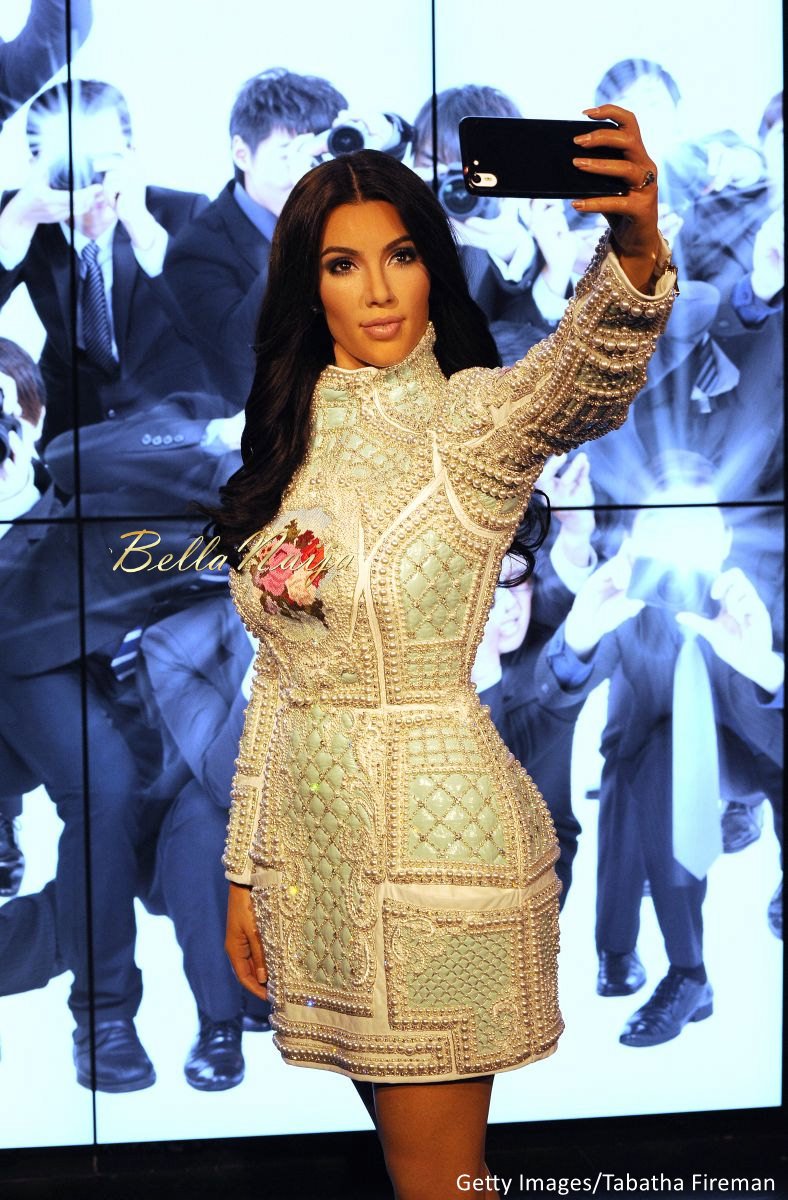 Hey Kim Kardashian West fans, now you can take a selfie with Kim in London!
Today, Madame Tussauds London unveiled a $230,846 (Approximately N45, 926, 811) wax figure of Kim in her most famous past-time activity – taking a selfie. This is the first of its kind for the attraction and it has gotten a lot of buzz.
The best part? Guests can get to take a selfie with the reality TV star and fashionista. All they have to do is stand beside the star, strike a befitting pose, complete with a pout of course and after pressing the button an actual photo will be taken from the device in the wax figures hand.
Cool right? That's not all – does her dress look familiar? If your answer is yes, that's because designer Balmain donated the dress Kim wore while preparing for her wedding to Kanye West to the museum to complete Kim's couture look. However, the dress will be swapped after the Summer so the same photos aren't repeated.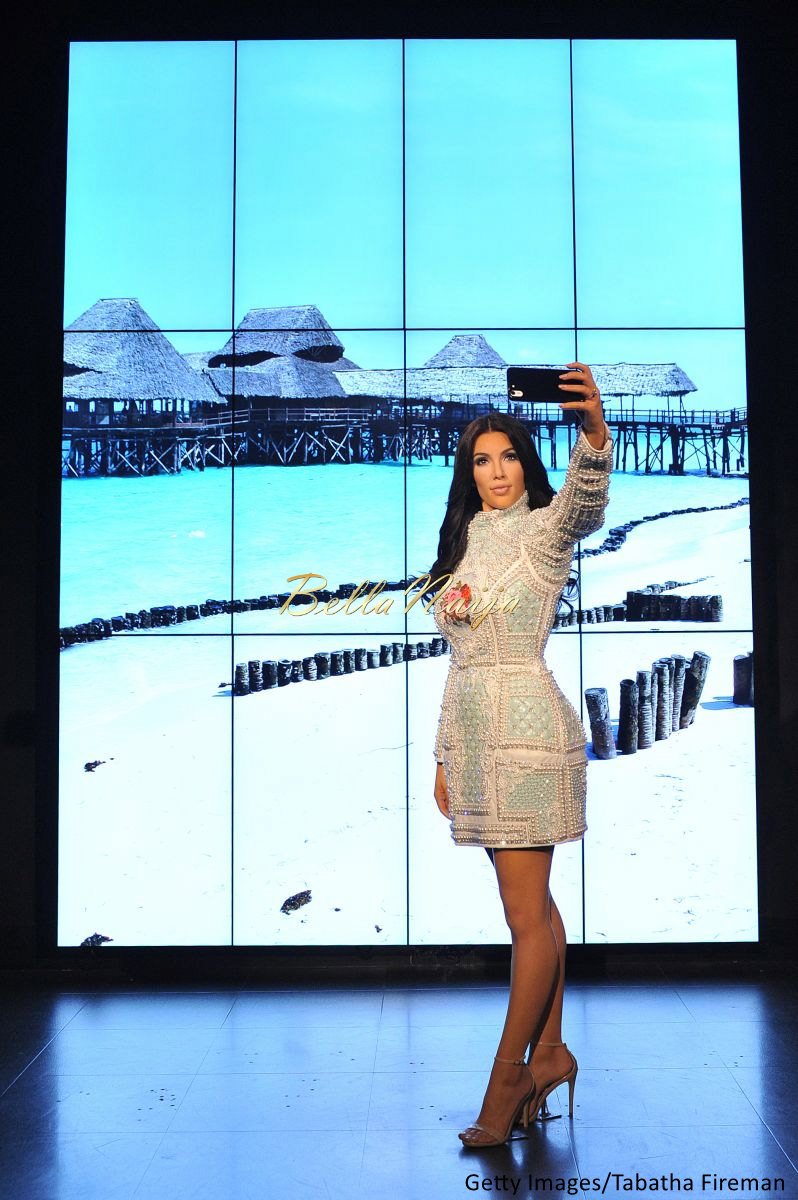 Did you know that Kim has a "3 image rule" which states that no more than 3 selfies can be taken in the same location, and even this was taken into account. The figure is placed in front of a screen which changes scenery after 3 photos have been taken so they don't break the sacred Kardashian rule.
According to Edward Fuller, General manager, Madam Tussauds – "When we were thinking about how we should portray Kim here at Madame Tussauds London it quickly became obvious it HAD to be taking a selfie."
Reports also state that a wax Kanye West is going to join the Selfie queen soon.
Photo Credit: Getty Images/Tabatha Fireman