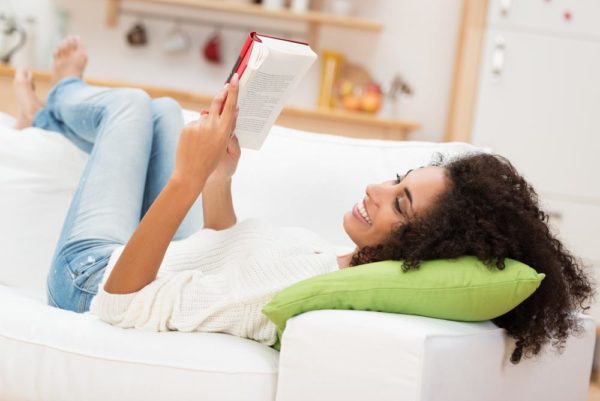 The growing popularity of books these days spurred, in great part, by the new African voices/authors, has led to a growing reading culture which I hope will continue to grow exponentially.
Books have the power to make you a time traveller taking you into the past to learn things you never witnessed, and can also take you places around the world (no visa required). In our society where history is not as widely known as it should be, we have books as other sources of knowledge (a lot of times more interesting than textbooks!)
In the midst of all these books, I'd like to present to you my top 10 books that every Nigerian should have read. These 10 books to me are foundational to the Nigerian. They tell of the cores of Nigeria – our past, our people and our spirit. Although mostly fictional, they are not limited to fiction. I just enjoy reading fiction more.
This list is by no means conclusive, as there are loads of books out there that also brilliantly capture the core Nigerian experience which in the end varies for every Nigerian. I've tried to include books that explore a broad range of topics in Nigeria, and will tell you why each book made it on this top 10 must-read list without telling you the story. No spoilers… I promise!
*The list follows no particular order.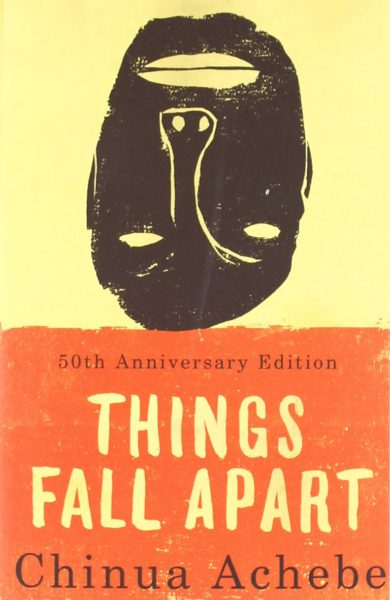 Things Fall Apart by Chinua Achebe
It is the most widely read book in modern African Literature. Hopefully your secondary school made you read this, especially if you were a Literature student. If it did not make too much sense to you then, please dig it out of your pile of old books, dust it clean and re-read. TFA is the story of a man clinging unto his cultural/traditional beliefs even in the face of change. Not being ready to change when change comes, often has dire consequences as Okonkwo finds out. TFA made me question groupthink- if everybody is thinking the same way, does that mean they are thinking the right way? How do you embrace change/development without losing your values? How was colonialism handled in the past- and how differently do we handle Western influence today?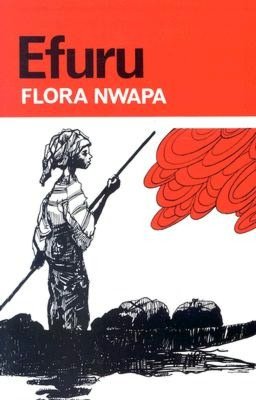 Efuru by Flora Nwapa
If TFA is the 'gala', Efuru is the La Casera. The author was the 1st AFRICAN female writer- which is greatness on its own already. This is enough reason to read it. Its theme is feminism, the difference in males and females in society. Female genital mutilation, marriage and pregnancy are also issues touched upon. And it's one of those books we should all have as a memorabilia – "This book was written by the 1st ever African female writer she was Nigerian". Reading this shows you how far we've come from Efuru's time, and also where we still need to go.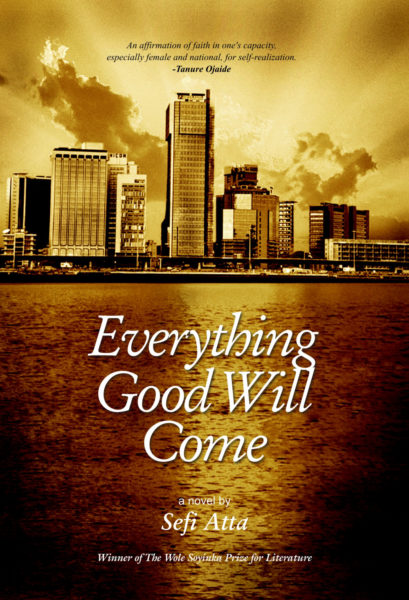 Everything Good Will Come by Sefi Atta
Follows a young girl Enitan as she grows up. Her half-caste friend, her religious mother, and dating are her personal experience set against a Nigeria post- Biafra, with freedom of speech being a hot topic. On reading the last page of this book, I felt hopeful; everything good will come indeed. It explores a dark time in Nigerian history where journalism was almost suicidal. And leads you to question the difference today? Beauty ideals then and today? Sefi Atta has won several awards for her works including the 2006 Wole Soyinka prize for Literature in Africa.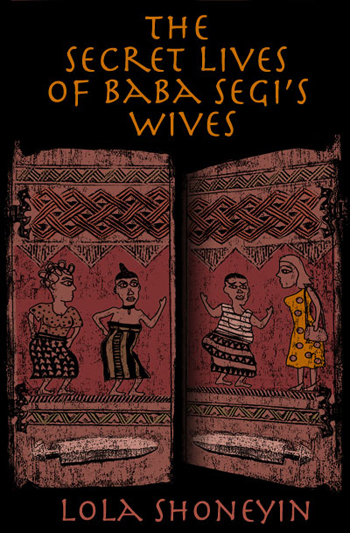 Secret Lives of Baba Segi's Wives by Lola Shoneyin
As you may guess from the title, it's about a polygamous family with the head of the family being Baba Segi. Previously, all 3 wives with unique characters find a way to survive together till the 4th wife comes along being the only literate one. The picture that pops in my head is 'Fuji House of Commotion.' Although both stories are different, they share the common feature of comedy. Each wife gets her turn to narrate and tell her story. The book touches on polygamy, rape, and African tradition, issues very prevalent today. This was one of the fastest books I read- it's hard to put down once you start. I found myself 'mising' it as it drew to an end. Rape in our community is rampant and is something we need to talk about rather than avoid if we want to eradicate it.
PS – Watch Lola Shoneyin's Ted Talk on Boys, Sex and Control-the topic of rape is clearly something she's passionate about.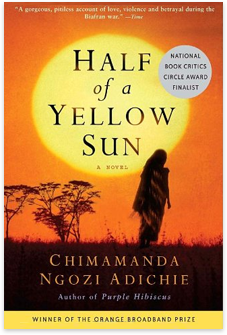 Half of a Yellow Sun by Chimamanda Ngozi- Adichie
Before this, I did not know much about the Biafran war, did not even know that the title of the book came from the description of the Biafran flag. The Biafran war is a major part of Nigerian history that is oftentimes overlooked. HoaYS brings it to life in a very vivid way. Apart from that, the love story between Odenigbo and Olanna goes through trying times of betrayal, in-law drama among others. Chimamanda tells the story beautifully that when the war is declared over in the book, you look around you to almost hug someone in celebration. Learn some Nigeria history with this one.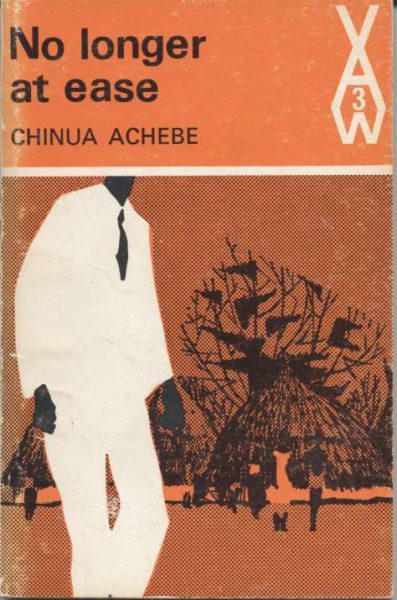 No Longer at Ease by Chinua Achebe
Clearly I love his writing style – he translates complex ideas in the simplest ways. NLE tells the story of a 'Just Got Back' (a returnee from studying abroad) determined not to engage in bribery and corruption. One main theme of course is bribery and corruption which is a problem we face in Nigeria by us and for us. (It's a democracy really – for the people, by the people). The book does lead you to question how corruption creeps into ANY society (after all corruption is not copyrighted to Africa, but other countries face it as well), how much of it is individual and circumstantial? What would you do in Obi's situation? Even today we are faced with similar situations where to be corrupt or not, that is the question. Right from the choice to offer police bribe or the choice to ask someone cash for a contract, do we act any differently? Chinua Achebe continues to be a literary giant in Africa and is fondly called the founding father of African Literature.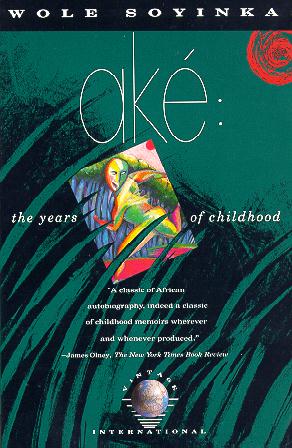 Ake: The Years of Childhood by Wole Soyinka
Wole Soyinka is the first African to be given a Nobel Prize in Literature. He has numerous great book, playwrights and poems out, but I chose Ake his memoir. Situated in Ake, he tells the story of his childhood and we get to see a transitional period in Nigeria through the eyes of little Wole. From traditional Yoruba worship to Christianity, British rule to Nigeria's independence. Again, there's the battle between new and old, which begs the question how do we maintain our values while, we become influenced by the West? Are we doing better today? Are we balancing the Western civilization with ours, or are we simply engaging in an exchange? You also get to meet interesting characters as Wole grows up like, You-Mean-Mayself?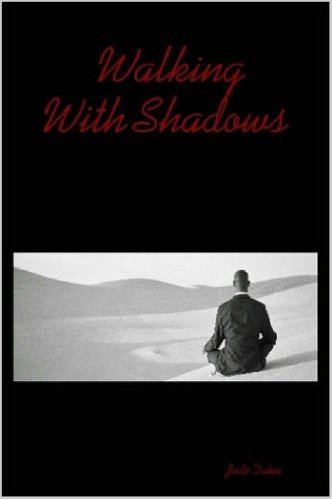 Walking with Shadows by Jude Idibia
Now this is about a taboo subject in Nigeria – homosexuality. It's not the most interesting read, and honestly I had to push myself to finish it, but the reason it's on this list is because of the subject area. It tells the story of a young homosexual Nigerian who has been 'casted', and the reactions of family members and colleagues. It makes you stop and question how you would react in such situation. Which character responses the best way? How should we respond to homosexuality in an African space?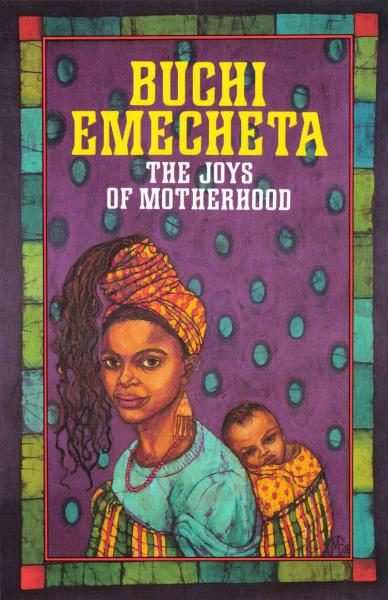 Joys of Motherhood by Buchi Emecheta
This takes on among other topics, the role of women in the society. And seeing the numerous beautiful Nigerian women around me (including myself of course), the role woman play is an important topic and will continue to be so as we all exist together. Nnu Ego indeed enjoys the 'joys' of Motherhood. This reminds me of the hash tag that trended a while ago in the Nigerian twittersphere #BeingawomaninNigeria. What joys of motherhood can be shared with fathers, and vice versa.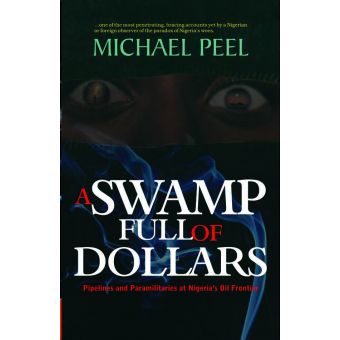 A Swamp full of Dollars by Michael Peel
I know the author isn't Nigerian (I did not promise that they all would be) but he tells an integral part of the Nigerian story- OIL. The crisis in the Niger-Delta and how e take consign Western corporations. Although we may not always like to, it's good every now and then to see ourselves through the eyes of other people, and this book certain affords us to do that, and gives us both sides of the oil story. After all there are two sides to every coin.
Some other good reads on the Diasporan Experience of a Nigerian are Open City by Teju Cole, London Life, Lagos Living by Bobo Omotayo, Americanah by Chimamanda Ngozi Adichie.
Do you agree that these books are the top 10 Nigerian reads today? If not, what books do you think should be included and why?
Photo Credit: Dreamstime | Racorn