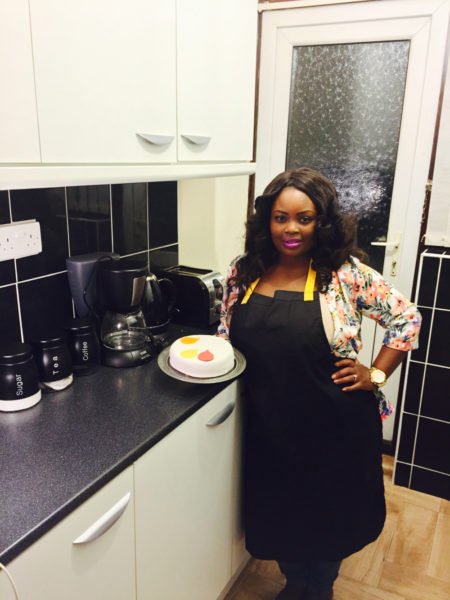 It's still barbecue season and the only issue with the grilling season is that most people don't know what to serve as desserts. I personally don't like baking but when I came across the idea of this dessert, I instantly fastened my seat belt to make and post this on BN Cuisine. This has, since forever, been my favorite dessert. It is a no-cook dessert for people who just don't have time.
I know you're probably thinking ermm when you place a watermelon in the oven, it will melt. Yes, it will. However it's not what you actually think it is.
This is the perfect summer treat; easy to make and sure to impress your guests and family. It is just exactly how it sounds – a watermelon in the shape of a cake. Basically a watermelon with whipped cream topped with fresh fruits and nuts (not suitable if you have nut allergies).
It looks a bit messy as you literally have to dab the almonds on the cake. I'm still working on my presentation skills, so please don't shoot me.
What You Need
No measurements here, guys. Just a medium or large size watermelon would do depending on your preference.
Some Almond flakes
A selection of fruits, I used kiwi, seedless red grapes and sliced strawberries
1 small pot of Whipping cream– you can get this from any food chain supermarket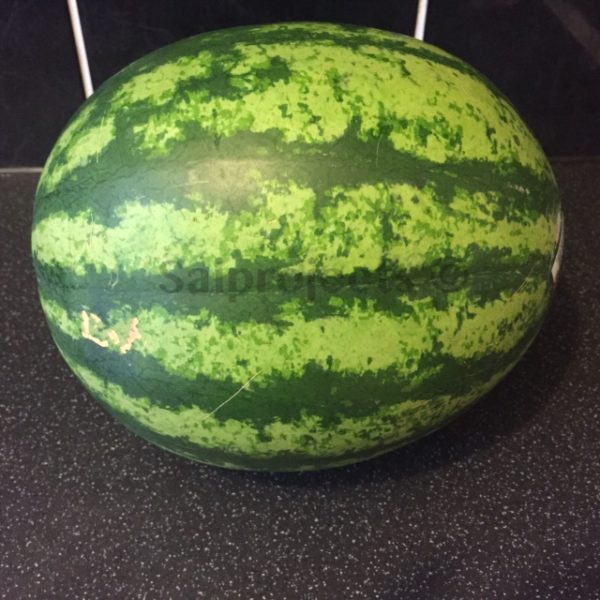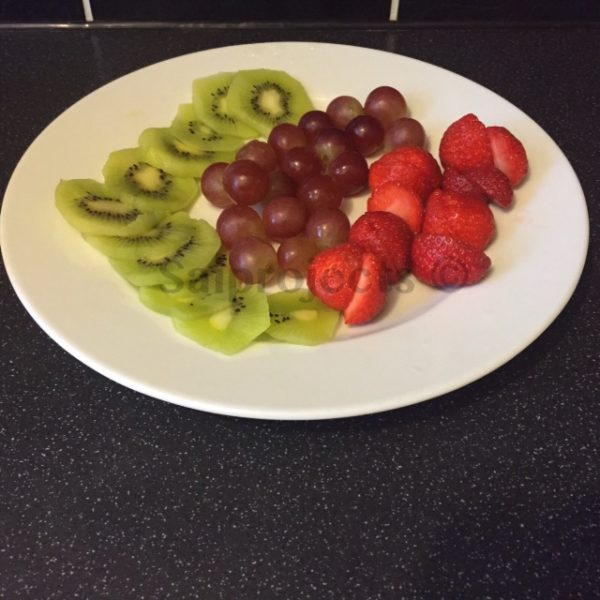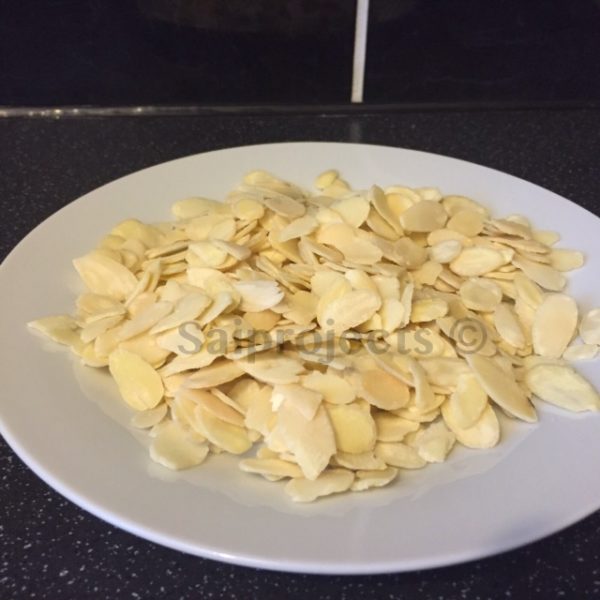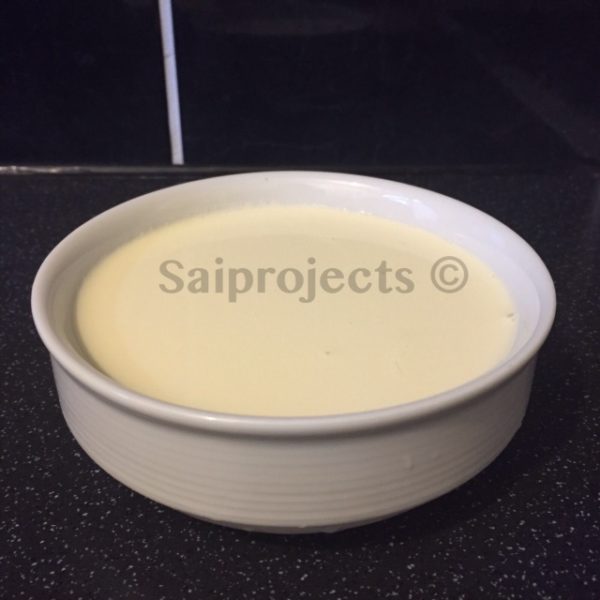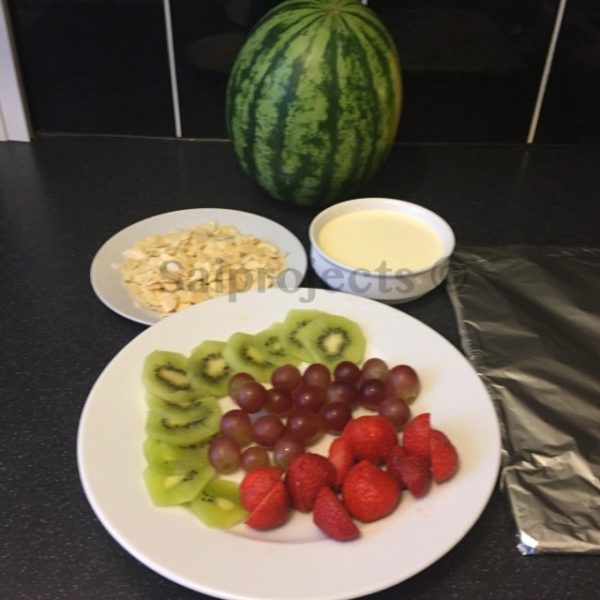 Utensils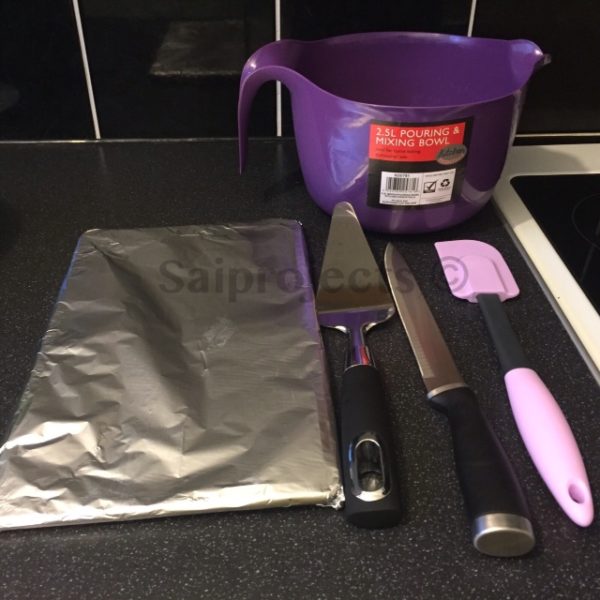 Mixing bowl
spatula– to glaze the cream on the watermelon
Cake server– to pick up the watermelon when you serve
A very sharp knife
Cake base or a chopping board wrapped up with kitchen foil
How To
Cut 2 ends of the watermelon as shown in the picture. Stand it up on the cake base and begin to slice the skin vertically. If you notice that the watermelon is too big, cut it in half and make 2 cakes.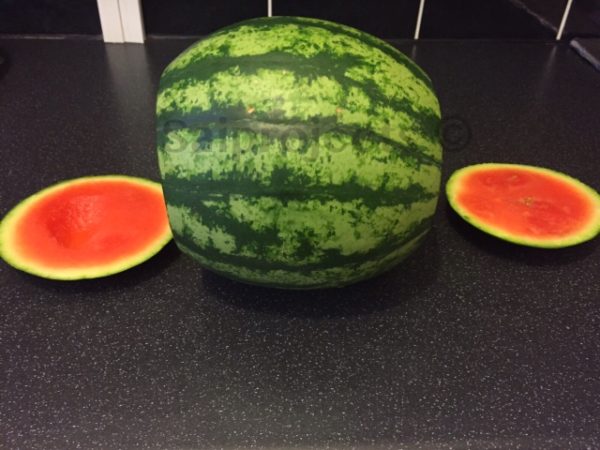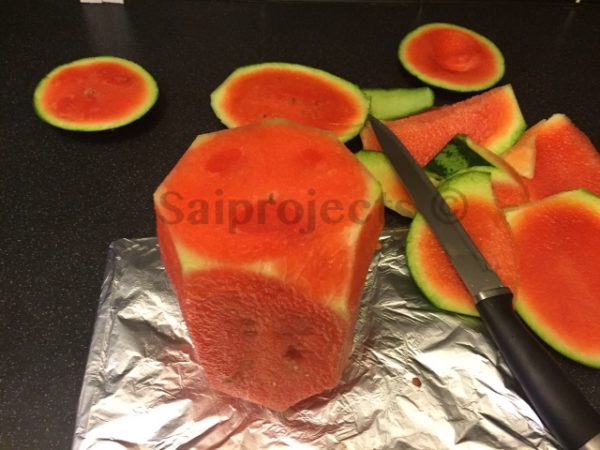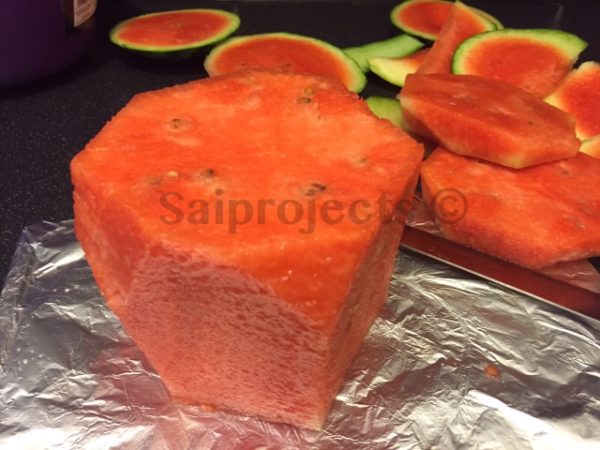 Pat the watermelon dry so that the whipped cream can stay unto it. Now add the whipped cream into a mixing bowl and start to whisk.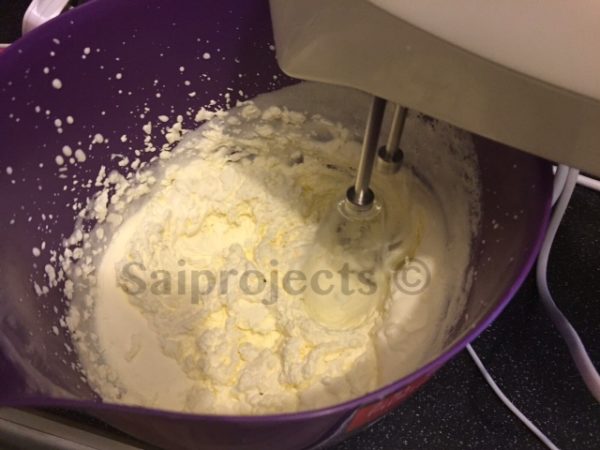 I used a hand mixer, but you can use a normal egg whisk or a fork as long as you get that thickness. (Make sure the cream is nice and thick).
Now start glazing the cream on the watermelon with your spatula. You can also use a table knife to smoothen until all smooth.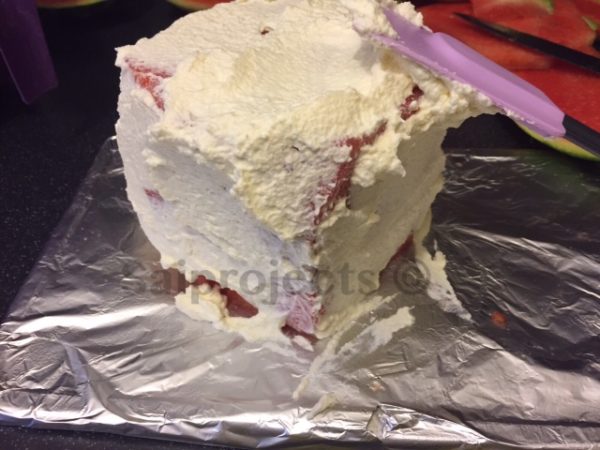 Now to decorate your cake, you can either start from the top or start by adding the sliced almonds around the edges; you'll need a generous amount of almond flakes to do this.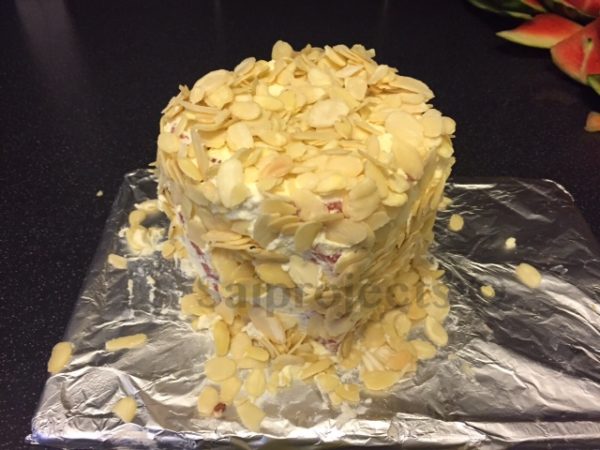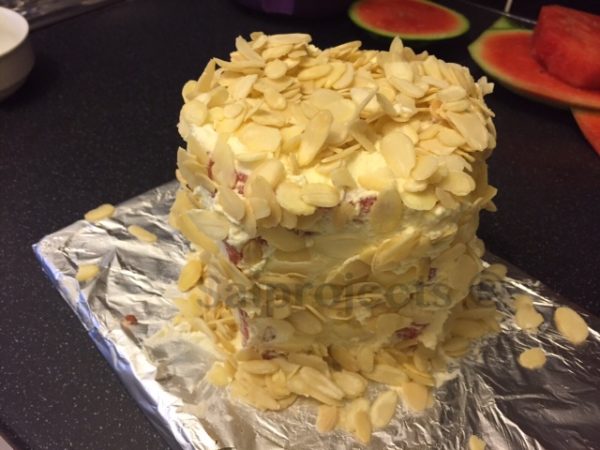 Once done, layer the top with the fruit selection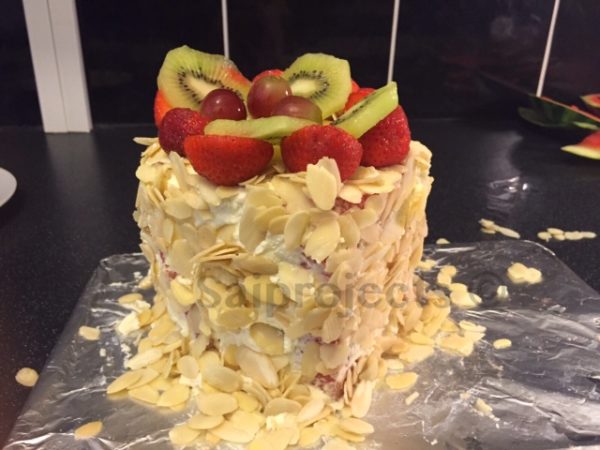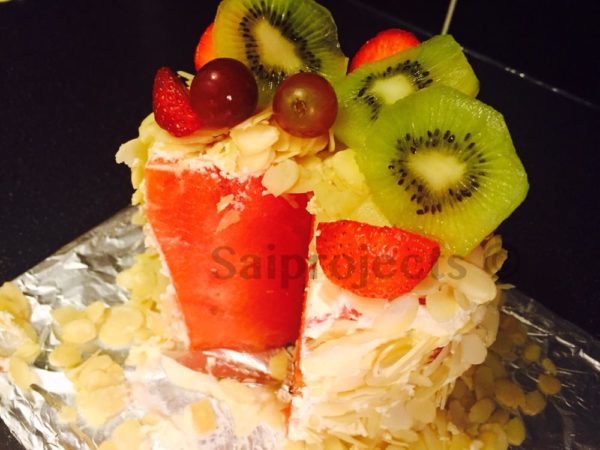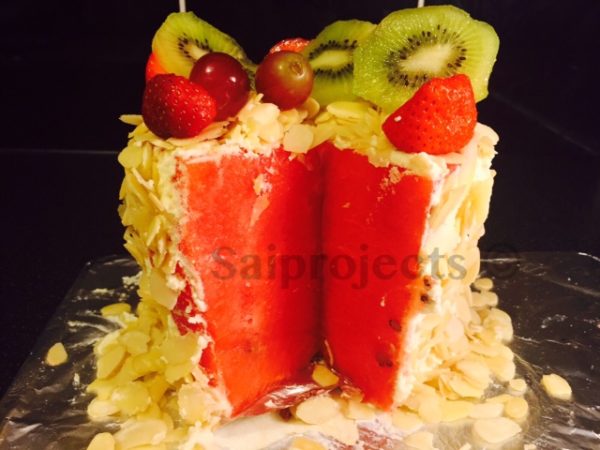 Let it sit in the fridge for a hour before serving, as it tastes nicer chilled.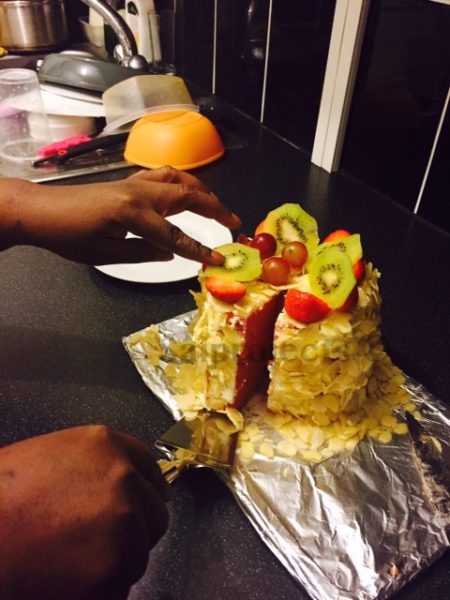 Watch the video tutorial here: