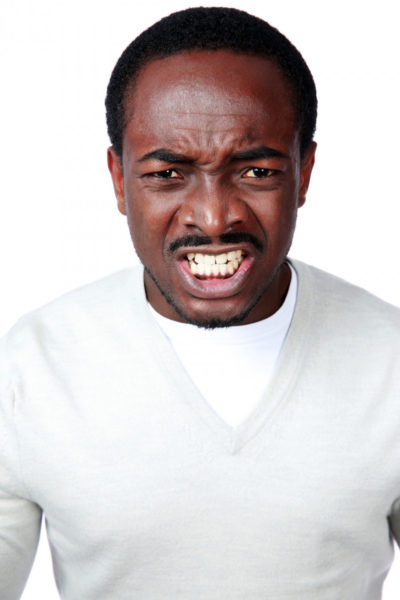 The inspiration to write this came as a result of my experience some years ago when I first came to Lagos. Honestly, I don't think the kind of mosquitoes in Lagos should be referred to as mosquitoes anymore.
I mean, judging by their size and numbers, they should be grouped as grasshoppers, birds or vampires. And when you consider the ferocity with which they suck blood, I believe it is high time a new word is created for them in the dictionary.
My suggestion? MOSQU-AMPIRE.
I had to slim down by fire by force o. Who wouldn't? The way these creatures dey take suck pesin blood can turn any orobo to lepa without exercise. They have pipes in place of mouths, and tanks in place of stomachs.
In fact, it was as if I should not bother eating at night. My dinner became an involuntary donation to their blood and nutrient bank.
Those times when I wake up, many of these mosquitoes would be having hangovers. Can you imagine? They will not be able to fly again because the tanks they have for stomachs would have been "pressed down, shaken together, and running over."
God punish devil.
Personally I think that the Nigerian Mosquitoes Production Factory (NIMPROF) has its headquarters in Lagos. After birth and training, these mosquitoes are now posted to different parts of the country to go and hustle.
Just like normal Nigerians, however, most mosquitoes have a way of dodging their immigration and custom officials. If not, how does one explain the large population of mosquitoes in Lagos alone? No be small thing o. Everybody wan go Lagos go hustle abi? No wahala.
It was so annoying. I remember having to ask my cousin the economic importance of these creatures. She said they provide jobs for producers of insecticides, and carpenters who construct nets.
Really? I mean, we had nets all around the house, yet the ordeal went on unabated. The worst part was when I used to sleep under those fancy white mosquito nets. Okotorigba! These dangerous creatures usually found a way to enter those nets and bite me as if tomorrow no dey.
Even if you wear jeans and thick socks to sleep, it doesn't stop Lagos mosquitoes. The only time they will leave you alone is if you wear the kind of safety boots used in big construction companies.
Recently, I saw a newspaper headline that said that the cure for diabetes has been found. Wonderful!
Immediately I thought, "what if the cure for HIV/AIDS can be found in mosquitoes?" I mean, judging by their numbers, shouldn't they have another value apart from their irritating musical skills?
Just think about it. Assuming it is discovered that mosquitoes harbour a cure for the deadly HIV/AIDS. . . Nigeria will simply explode in wealth. Our export duty will automatically increase, and our economy will receive a boom!
Soon enough, the Naira/Dollar exchange rate will change from around 1:200 to at least 10:1 (ten Dollars to one Naira). Oh boy, just imagine that with one Naira, u go get ten dollars. Thunder fire poverty!
Soon enough, oyibo people go begin carry mat sleep for the different Nigerian embassies in their countries looking for Nigerian visa.
Our immigration officers will become more effective. We will catch and deport so many oyibo soteey CNN go feature am.
As a sharp Igbo guy, I will quickly register a mosquito production company. My company will be producing and supplying mosquitoes to pharmaceutical companies in Nigeria, and even exporting some overseas. So much money!
I will employ all those area boys wey full Lagos, Aba and Onitsha. Dem go dey hunt mosquitoes the way my Ijaw brothers dey take fish.
Soon enough, mosquitoes will become so scarce that they have to be put in the museum. They will be so scarce and invaluable that having malaria will be a testimony.
Then, people wey dey work for bank go resign. They will become free lance mosquito hunters. Unemployment in Nigeria will be a thing of the past.
As a graduate, becoming a mosq-epreneur will be the latest fad. The business won't even need a lot of capital. All one needs is a small net to catch mosquitoes with.
Even as a student, you won't need to beg any uncle for school fees anymore. All you need will be to create a little swamp around your hostel. At night, guys will leave the reading room with lamps and nets to hunt for mosquitoes. Who no wan hammer?
No bodi go dey hustle to get job for oil company again. Courses like Engineering will experience a serious decline in number of applicants. Who wan suffer? After calculating dy/dx for 5 years then what? No, mba, rara.
Instead, everybody go dey hustle for courses like Parasitology and Entomology, Mosquitology, Industrial Mosquito Production, Mosquito Pharmacology etc.
Hmm. Just imagine that. E go make sense o.
On a more serious note, this note was inspired, so I appeal to our microbiologists, biochemists and other scientists, to consider this seriously and undertake a research on it immediately.
There may be an iota of truth in this. I mean, the cure may be in mosquitoes. If it is, my name should be included in the list of those that will receive the Nobel prize, Bill Gates prize or even Dangote's prize.
What is your own experience with Mosquitoes like? Has Lagos mosquitoes bitten (stung) you before?
Photo Credit: Dreamstime | Vadymvdrobot