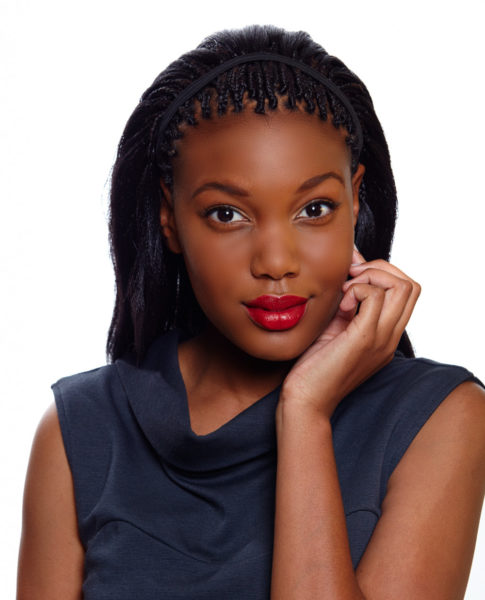 During a recent conversation with an acquaintance, I learned that ladies kept a checklist which potential life time bae must tick before things get heavy. This list contains qualities bae must have and things he must do or be willing to do, before he is even considered for marriage.
In the words of my acquaintance, "I'm not willing to settle o. Anyone who doesn't check all the right boxes should just comot for road let serious people enter."
Hmmm.
Instantly, my curiosity was piqued. My ears stood at attention.
Unconsciously, I started strategizing how to borrow some 'hubby must haves' from her list to add to mine. This was before I even knew what her checklist was.Blame it on the times we are in. These days, you never know if that one box you refuse to tick on the list will come back to haunt you tomorrow. You must make sure all bases and grey areas are covered.
I quickly asked her to enlighten me further on her checklist. Before proceeding to reel out her checklist, she graciously asked me to 'listen, learn and adopt'.
The under listed were top priorities on my acquaintance's hubby-MUST-have checklist:
-Be wealthy (No Negotiation. In fact, the richer, the better).
-Take her on exotic tours around the world (Durh!).
-Invest in her boutique and hair business. (Why is he my husband in the first place?).
-Be tall, dark and handsome TDH things (You go dark, you can't go wrong).
-Take care of her family because they have all suffered so much (Even the African tradition recognises this. You marry a wife, you marry her family.).
-Have a house in Ikoyi or Banana Island, besides Aunty Linda I. just bought one (See why being wealthy is a must?).
-Must fly only First or Business class (Again, durh!).
-For some reason, she added that- while he gives her these things, she really doesn't care if he cheats on her (All men cheat anyways. I can't come and go and kill myself jare).
At this point, my mouth was so open a bird could have built a nest in there and I wouldn't feel it.
Obviously, my acquaintance loved the good life…too much.
When I recovered from my shocked, I quietly asked her:
'So, what are you bringing to the table'?
Silence……
Somehow, I managed to call on all the people skills I have acquired over time to change the subject without being rude.
While I respect the opinions of people, I also know that I am not under any obligation to swallow what they spew at me.
Training myself to think differently has really helped me acquire a mindset that is not rooted in the stereotypical. I can't even begin to tell you how thinking differently has helped me as an individual. But I digress.
Every woman, heck individual, male and female- have a certain 'spouse must-have' checklist we draw up as we relate with the opposite gender. The heart wants what it wants, they say. There is absolutely nothing wrong with that. From time immemorial, women have fantasised about that 'knight in shining armour who will show up in all his regal grandeur and whisk us away in his golden chariot to a life where we live happily ever after'.
Problem with that fantasy is it's just fantasy. Life doesn't work like that. In life, you must be willing to work for what you truly desire.
Oprah Winfrey had this to say: 'If you're sitting around waiting on someone to save, fix or help you, then, you're wasting your time. Because, only YOU have the responsibility to move your life forward. It doesn't matter where you come from. I've seen people come out of the desert and from the deepest circumstances. It doesn't matter if your mother had a PhD or not. What matters is this moment and your willingness to see this moment for what it is, forgive the past, take responsibility and move your life forward'.
Dear wonderful woman, you deserve the best. We all do. While most of us also want a wealthy and rich husband and all what not on our checklist, I'm here to get you to re-evaluate your checklist and start building and investing in yourself too. What are you bringing to the table? How are you preparing yourself to add value to hubby when he shows up?
Don't you know a man with the rich resume you fantasize about also wants something similar from the woman he plans to spend the rest of his wife with? Little wonder the rich marry the rich. You attract what and who you are and not what you fantasize about.
The best form of investment people hardly talk about is investing in yourself. This isn't restricted to your regular college education but more about building yourself from within, creating good habits, continuously reinventing yourself through skills that will also help you earn, growing your self-worth, maximizing your potential and consciously moving towards your purpose on earth. The returns on self-investment are endless when it comes to taking the first step to grow yourself from within and above all, it helps you to become the best version of yourself.
Ladies, no man owes you anything. It's time to do away with that 'needy 'mentality and develop yourself to become all you were created to be.