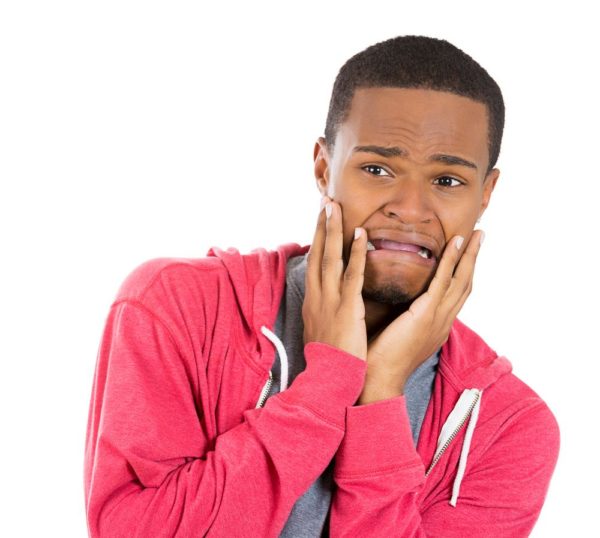 Some years ago when I just came to Lagos, I heard my cousin refer constantly to the 'brethren' in the house. Whenever she made reference to them, everybody in the house laughed in a 'coded' way. I was new, and my curiosity got a good hold of me.
It was obvious that 'brethren' was a code name. I couldn't fathom who they were, and I was desperate to. My cousins, on the other hand, didn't want to help me out. According to them, the day I see them, they won't need any introduction.
I met 'the brethren' two days later, and truly, I didn't need any introduction.
I had gone outside with my church mind to wash my uncle's car jejely. I had my ears plugged, playing some gospel rap songs and rapping along (Any Lecrae, Trip Lee, or DaTruth fans here?). As I was about rounding off, I saw a four-legged animal launch towards me.
I jumped up with immediate alacrity. My people have a saying that 'nkwucha abughi ujo' (To be security conscious doesn't connote fear). Moreover, it is only he that fights and runs away that lives to tell the story of the fight.
Nnaa mehn I no go lie; the jump was an Olympic standard high jump that suspended me mid air for a few seconds.
When I came back to the floor, I quickly looked at the animal. I don't know what to call it. It had the stature of a rat but the size of a small goat. Na dis type we dey call nchi (grasscutter) for Anambra state.
I was flabbergasted. Kilode! "Must everything in Lagos be bigger than its normal size? Mosquitoes are almost as big as grasshoppers, and rats too are like small goats." Na waa o. If you come to Lagos with an okada, it may even turn to a car. No be small thing.
Normally, I hate rats. Mba! Hate is a very mild word to use here. Let's just say that if I was Noah (in the Bible), no rat would have survived the flood. Yesoo, I for no gree make dey enter that ark.
That is why I am very grateful to the person that invented the Gum Mouse Catcher. God will bless his generation.
However, the producer of that trap should produce a new trap exclusively for Lagos rats. Hold on, I will tell you why.
'Mouse' traps are for mice, and there are no mice in Lagos. Every rat in Lagos is a mature rat (oke gbara afo onu). These mouse traps don't catch Lagos rats, not even their babies. The only things they catch are houseflies, cockroaches, lizards and wall gecko.
From my observation, people don't even bother to set traps for these rats again. Imagine using a hook to fish for a whale. No be waste of time and money be that?
Why waste the crayfish you would have used to cook to set traps that don't catch rats? It is frustrating. If you set traps for these rats at night, they will chop the crayfish and walk away scot-free. What impertinence!
I don't know how they do it, but these rats walk confidently into a trap, touch the right places, un-set the trap, and walk away with the plunder. Sheer wickedness!
The worst part is when you buy Indocid or otapiapia for them. That's another waste of resources if you ask me.
Lagos rats have odi-eshi (immunity). Or how do I explain the fact that after pouring otapiapia on crayfish at night, crayfish will disappear the following morning, but no rat will die?
Then there are those big and annoying bearded rats (oke gbara afo onu). These ones don't even run anymore. They walk majestically around the house as if they pay the rent. They are the ones that usually come to the sitting room door to stare at you while you are watching NTA network news.
How I wish that there will be a scientific discovery stating that when heated above a certain temperature the teeth of rats will turn to diamond.
Ewu chim oooo! Just imagine what will happen in Lagos. Wetin happen to chicken go happen to rat. (Have you not noticed that it is almost impossible to see chicken outside cage in Lagos? Free chicken pepper-soup)
In the same way, rats will simply disappear on the streets of Lagos. People will begin to rear rats the same way they rear chicken.
It will become common to see people quarrelling over rats then. Just imagine two women fighting over a rat in a compound. Their conversation will go this way:
 Mummy Lawrence: Useless woman. Why did you steal one of our family rats? God go punish you. Olobruku! E no go better for you. Give me my rat before thunder go fire you.
Mummy Anabel: Oleeeee! Whoooooo! God don catch u today. (She claps hands and ties her wrapper strongly around her waist) People make una come see rat thief o. Ode. Na you and your village wey thunder go fire. Winch!  You better leave my rat for me. Shameless Agbaya!……..
People will begin to chain their rats, and put them in cages just like dogs. Cats will become contraband. Soon enough, you will see texts like "celebrate with me; our rat just delivered 8 bouncing rats. So much money".
Our veterinary schools will add 'The Advanced Study of Rats' to their curriculum. Specialist hospitals for the treatment of rats will be built too.
Big men will no longer show off their wealth by the type of cars they drive, but by how many rats they have.
Just imagine that.
Make una no mind me. I don't know why my mind is running wild these days.
How much do you like/hate rats? What is your opinion of Lagos rats? Have you seen an oke gbara afo onu (big bearded rat) before? What would you do if rats suddenly become a very big income source?
Photo Credit: Dreamstime | Atholpady